Joined

Oct 16, 2018
Location
Here is a copy of the live chat from netbet who bonus banned me for no reason whatsoever.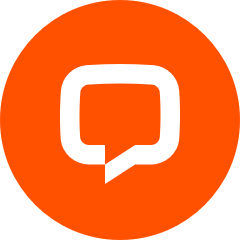 Chat transcript
Please select the reason for contacting us:
Bonuses
I agree for my personal data provided via chat to be processed by NetBet for the purposes of providing support via chat. You can check our Privacy Policies here:
I Agree
Axel Tue, 11/20/18 09:59:20 am Europe/London
Hello scbaird123, I'm Axel. How may I help you?
scbaird123 09:59:34 am
Why have I been bonus banned?
Axel 10:03:24 am
Please bear with me while I retrieve your file
scbaird123 10:03:47 am
Okay
Axel 10:03:54 am
Following recent profile checks we have decided to limit your use of bonuses.
Your player account can no longer benefit from any promotional bonuses until further notice. You retain full access to your account and can keep playing with your cash balance on all your favourite games.
Please note that your situation will be periodically reviewed and you could benefit from future bonuses when you meet the requirements. For more information, please read our Bonus Terms and Conditions.
scbaird123 10:04:39 am
Why?
Axel 10:04:51 am
I am unable to disclose any other details
scbaird123 10:08:12 am
Why not I have deposited money played on your site and withdrawn I have not taken advantage of any bonuses. There must be a reason.
Axel 10:08:58 am
As I said, I am unable to disclose any other details, sorry about that
scbaird123 10:09:45 am
So how can I find out why?
Can I get an email explaining?
Do you have a casinomiester rep?
Axel 10:11:30 am
We do not have, sorry
scbaird123 10:12:51 am
Are you accredited by them? I will need to check. There is no reason behind this at all. I have been a member of your site for a long time. And the one time i actually make a profit you bonus ban me?
With cause or reason
I would also like to appeal this so we can get this sorted out as to why.
Is there an email or person I could contact?
Is this because I might have won your lowest deposit of the day yesterday?
Seems fishy too me.
Axel 10:18:25 am
you can write to
[email protected]
, there is no manager on chat
Duration: 20m 25s
Chat started on:
E-mail from