How to win on tombola arcade
By Alex Smith, Last updated Jun 20, 2023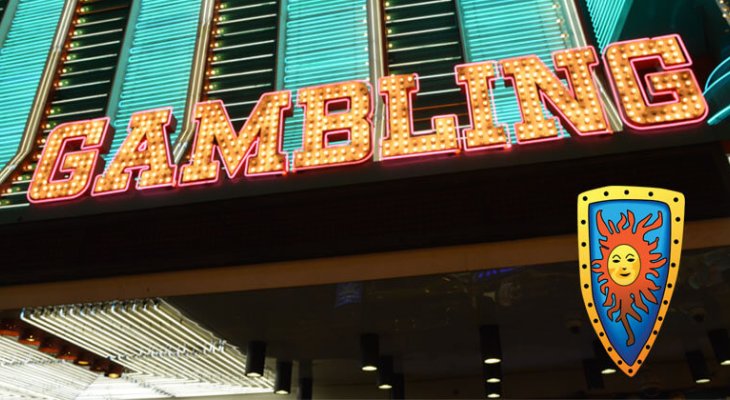 Some bingo sites like Tombola Bingo will offer special jackpots for players who are the first to make a full house! This is why some big games take place in the evening; they tend to feature bigger prize pools as many more people are playing!
80-Ball Bingo
80-Ball Bingo is the least common variation of bingo we've discussed so far on this list. That being said, it's found at many bingo sites and usually has a chat room attached, too. 80-Ball Bingo tickets are made up of just 16 squares – four columns and four rows. Each square contains a unique number, meaning there are 16 unique numbers on every ticket you purchase.
The ticket numbers range from one to 80, and you usually can't choose your own numbers; you buy the tickets, and the numbers are randomly assigned to you.
Most bingo sites offer 80-Ball Bingo tickets in five strips, although some will let you purchase just one. Once you've purchased the number of tickets you want, you'll simply need to wait for the next game to begin. Again, the caller will begin to read our numbers – and if you cross out a line of numbers before the other players in the game, you'll scoop a nice prize!
The first player to cross out all sixteen numbers hits the "full house," which will award the biggest prize in the game. You'll often see other players in the chat room "spamming" one number – which means they're one number away from hitting a full house and are hoping it's called next!
Like most of the bingo games we'll talk about today, 80-Ball Bingo is easy to play. Thanks to online gambling software, you don't need to do anything aside from purchasing your tickets. The software does everything for you and informs you if you win!
Speed Bingo
Speed Bingo is a pretty popular spin of classic bingo – and while it's not available at all online bingo websites, major sites like Tombola Arcade offer it. Speed Bingo lets you try something completely different from what you're probably used to. One caveat; we wouldn't recommend complete beginners play Speed Bingo, as the game is fast-paced and action-packed.
As the name implies, Speed Bingo is a bingo game that's played at a much faster speed. While every software provider, game developer and bingo room has specific time frames, the entire game play generally takes no longer than 30 seconds. This makes it perfect for players in a rush or those who want to play casino games alongside – like slot games and Tombola Arcade games.
Speed Bingo is almost identical to regular bingo in terms of everything non-game play. Before the game begins, you purchase several bingo tickets. Once the game begins, you'll be automatically taken to a brand new screen where you will see a countdown clock appear. This tells you how long there is left until the next round begins.
As soon as the countdown hits zero, the caller begins reading all the bingo numbers. However, the speed at which they call the numbers is breakneck compared to traditional bingo games. If you have time, you can dab your numbers yourself. However, Speed Bingo is too fast for most players – so the majority simply sit back and let the computer do all of the dabbings for them.
Another critical difference between Speed Bingo and conventional bingo games is that you don't win a prize for making one or two lines. Instead, a prize is only awarded to the player who manages to daub all their numbers – there are nine. The first player to cross off all of their nine numbers is the winner – and they will scoop the bonus money.
Deal or No Deal Bingo
Deal or No Deal Bingo is a branded version of bingo. It's not found on all bingo websites due to licensing agreements – but if you can find a place to try it out, it's a lot of fun. Deal or No Deal Bingo is played using a 90-ball format, and there are, on average, around 120 players participating in each round. The ticket prices for Deal or No Deal Bingo are generally higher than other bingo games; they usually start at around ten cents and can cost as much as 50 cents – but this money is all added to a unique prize pool.
The gameplay is similar to other bingo games; first, you must choose how many tickets you'd like to buy. Once the game begins, you'll be taken to a special Deal or No Deal-themed room, and the caller reads out numbers as usual.
However, if a player manages to make a full house, they will enter a special bonus round. During this bonus round, you can increase the amount of money you can win thanks to the "Banker's Offers." You get to play Deal or No Deal – although the top prize isn't worth $1 million, unfortunately.
Immortal Romance Bingo
Immortal Romance Bingo is another branded variation of the game – unfortunately, it's not available at Tombola Arcade. As the name suggests, Immortal Romance Bingo is themed around the hit video slot of the same name. Microgaming's Immortal Romance slot is one of the most successful slot releases in history – and it's surprising to see a bingo variation of the game.
Immortal Romance Bingo is played using a 90-ball bingo format, and the tickets are identical to the ones you'd find on a standard bingo game. However, the first BIG difference is that you are limited in purchasing tickets. You HAVE to buy unique strips of tickets – rather than individual ones – and this is because there are specific numbers on the tickets that are responsible for triggering bonuses and features later on.
Depending on the character on your card, you can trigger one of four different features. If your character is Amber, you'll receive two free dabs – vastly improving your chances of winning. If you get Michael, all of the numbers within one column become "wild," making it easier to make one and two-line wins.
Sarah, the third character, dabs four numbers from your card at the beginning of the round – so you have fewer numbers to worry about needing to hit. Finally, there's Troy – and if he appears on your strip of tickets, one bonus ball appears. If this bonus ball is called at any point during the game, between one and three numbers will be dabbed out from your card.
Immortal Romance Bingo also features a progressive jackpot wheel – although it's not a progressive jackpot. It allows players to win up to $1,500 – and it's triggered by completing a unique "progress bar," which can be filled randomly during the gameplay.
Roll On Bingo
Roll On Bingo is one of the least popular games on this list – but it can be a lot of fun, so it's worth playing if you see it offered at a site like Tombola Arcade. Roll On Bingo is pretty similar to standard bingo, but multiple prizes are offered instead of a single prize for one and two-line wins. These prizes "roll over" if they're not won – so the total amount to be won continues to increase until a player hits the required combination.
The best way to describe how this works is imagining that someone else wins the single-line prize; in regular bingo, that'd be it, and you'd be competing next for the two-liner prize. In Roll on Bingo, however, you could still win a prize, as if you manage to make that one line later on in the game, you will get the "roll on" prize.
Playing the game is identical to regular bingo, and all you need to do to get started is choose how many cards and tickets you want to buy and make your purchase. Once the game begins, you'll be taken to the bingo screen, where the caller will start reading out numbers.
Online, you don't need to do anything, as the auto-daub feature is present, ensuring that your bingo experience is as hassle-free and enjoyable as possible!
Lucky Numbers Bingo
Lucky Numbers bingo is one of the most popular forms of bingo that's not "conventional" – i.e. 90, 80, or 75 ball variations.
The game itself does take the form of a 90-ball game, but some unique twists make the gameplay exciting – and we'll look at what these are – along with how to play the game – below.
Lucky Numbers bingo is like 90 ball variants, and you simply need to match one, two, or three of your lucky numbers with any of the balls when making a one or two-line or full house.
When you do, you'll win one of the Lucky numbers jackpots, and depending on the number of players playing and the cost of your ticket, this amount can reach a pretty decent amount!
To play, you simply need to select how many tickets you want to buy (most bingo sites offer these tickets on strips, typically in sets of 4), and once you've made your purchase, you simply need to wait until the next game begins.
When it does, you'll be taken into the virtual bingo room, where the caller will begin to list numbers. Like all online bingo games, your numbers are daubed automatically, and if you manage to make a one-line, two-line, or full house, you'll be awarded a prize as usual.
Of course, aiming for the jackpots is what you'll want – and if you hit one… well, you're in for a nice payday!
While it may be a little strange at first, Lucky Numbers bingo is unique and fun to play, and with more bingo sites offering it, there's a good chance you'll come across it soon – so be sure to check it out!
Pattern Bingo
Pattern Bingo is the final bingo variation we'll be looking at on this page; it's played using a 75-ball format, and there are quite a few differences compared to traditional bingo games. Pattern Bingo uses tickets that are made up of individual "grids' ' – and the centre-most square is always a "free" square – acting like a wild symbol. The number of Pattern Bingo tickets ranges between one and 75, and each player can purchase up to 18 tickets before the game begins.
With Pattern Bingo, the goal is to dab all the numbers overlaid on top of a pattern; each ticket you buy will have a unique pattern – or shape – behind the numbers. If you cross off all of the numbers overlaid on this pattern, you'll win – so conventional bingo payouts, like one and two-line wins, are irrelevant here.
Unfortunately, the payouts in Pattern Bingo don't tend to be too impressive. This is because it's generally more accessible for players to complete the patterns. Nonetheless, it's a lot of fun – and if you're looking for a change from traditional bingo games, it's well worth checking out if you get the chance.
Payment Methods at Tombola Arcade
Tombola Arcade hasn't been mentioned much in this post – despite the title – and this is where things change. Now, we'll show you what Tombola Arcade offers, starting with a look at their banking options and payment methods. Unfortunately, Tombola Arcade doesn't offer the largest selection of payment methods – and, at the time of writing, there are just three payment methods available: VISA Debit, MasterCard Debit, and VISA Electron.
No credit cards are accepted due to regulations from the UKGC. The minimum deposit for all three payment methods is $10, and funds are immediately credited to your online gambling balance. There are no fees to make deposits.
When it comes to withdrawing, Tombola Arcade offers the same withdrawal methods as you could use to deposit. The minimum withdrawal is £10 for all payment methods, and the processing time varies between three hours and three days.
Before you can withdraw at Tombola Arcade, you will need to upload your ID. Thankfully, this process is hassle-free and fast – and it's something all UK players need to do when they gamble online. To do so, log in to your Tombola Arcade account, and click the "My Account" button. You will then need to click "Update Personal Details" and head to the "Identification Upload" section.
You will then be prompted to upload a few documents. This includes proof of your identity (passport or driving license) and proof of address. Tombola Arcade lists the acceptable documents to prove your address.
Once you've sent your verification documents off, the Tombola Arcade customer support team will aim to look at them within 24 hours. If they need additional information from you, they will contact you using the email address you provided when registering an account.
Bonuses and Promotions
Tombola Arcade does a pretty good job regarding bonuses and promotions – and they have a very attractive welcome bonus for new players. This allows you to deposit between £10 and £25 and receive up to £75 in bonus cash! The best thing about this bonus is that there are no wagering requirements attached – so any winnings you manage to accumulate are yours to keep! However, we should note that the bonus funds cannot be withdrawn, only winnings from the bonus.
The terms and conditions of this welcome bonus promotion can be seen below:
"*18+. New players only. Deposit from £10. First deposit only. Players are offered a 200% bonus on top of their first deposit up to a maximum of £25. The minimum first deposit is £10. For example, a player depositing £10 will receive £20 bonus money from tombola. A player depositing the maximum amount of £25 will receive £50 bonus money from tombola. Any winnings can be withdrawn without wagering. See the website for full T&C. Please play responsibly. begambleaware.org"
Daily Free Game
Tombola Arcade runs several ongoing bonuses and promotions – and they're unafraid of giving away big prizes! Unlike many bingo sites you may be used to playing at, Tombola Arcade offers some serious cash prizes – a £35,000 prize pool every week – that's free to join! Each week, the top prize is worth £5,000 – and the smallest is £2. In between, you can win cash prizes worth £1,000, £500, £50, £20, and £10 – and don't forget, this is all from a free bingo game that's played each day of the week.
You can play the Daily Free Game from the main Tombola Arcade website – and the Tombola Arcade app also lets you enjoy it. However, you need to have opted-in to the promotion and have your phone number registered with Tombola Arcade to participate. This is because they send out a new SMS code each week that you'll need to enter the free bingo game physically.
Casino / Arcade Games
While this page has, so far, focused primarily on bingo, Tombola Arcade also offers an online casino. Tombola Arcade is a separate site from Tombola Bingo – but one account grants you access to both sections. Tombola Arcade is where you can play casino table games and video slots – although, like their bingo games, these are all developed in-house. Don't expect to find games from mainstream game developers and software providers like NetEnt or Microgaming.
One of the reasons why Tombola Arcade is popular with players is because you can play the games for very low stakes. In fact, as part of their responsible gambling pledge, Tombola Arcade has capped the maximum bet on all their arcade games at £1! This is an excellent step from the site and is unlike anything we've seen before.
The minimum bet for many Tombola Arcade games is just five cents – and, like in the bingo part of the site, there's a strong community aspect involved. Players can chat with others as they play various arcade games.
Just because the arcade games aren't mainstream doesn't mean they aren't worth checking out; in fact, Tombola Arcade has partnered up with some big names to bring you exclusive releases like I'm a Celebrity Get Me Out of Here – and these are games you won't be able to play at any other sites!
Unfortunately, the only downside to the arcade games at Tombola Arcade is that the jackpots are low; £500 is the maximum you can win from a single spin or game round. However, the bingo games offer much higher jackpots. If you want to play casino and arcade games only, Tombola Arcade probably isn't the most suitable choice for you.
Customer Support & Community Help
Remember how we keep discussing the community aspect you'll find at Tombola Arcade? This isn't limited to the bingo section – arcade games are also covered under this support umbrella. Tombola Arcade has built up a fantastic community over the years – and there are plenty of helpful, friendly players who will be more than happy to help you out with any issues you may run into. As we noted earlier, Tombola Arcade hosts chat rooms that run 24 hours a day, seven days a week – and these are great places to ask simple questions if you don't want to contact the customer support team directly.
Tombola Arcade has a dedicated customer support team if you have a more severe problem or question. They work 24 hours a day, seven days a week, so you can reach them whenever you play. You can contact the customer support team at Tombola Arcade in a few ways. First, there's the live chat facility – this, in our opinion, is the best way of getting in touch.
If you prefer to correspond via email, you can reach the customer support team at Tombola Arcade at support@tombola.co.uk. There's also a UK-based phone number, 0800 29 888 73. However, phone and email support aren't offered 24 hours a day, seven days a week – so live chat is your best bet if you have a problem outside regular working hours.
Other Interesting Articles you should Take a look