By Alex Smith May 18, 2023
Bonanza Megaways Review
Big Time Gaming's Bonanza is, without question, one of the most successful video slots in the history of online gambling. Even if the game itself isn't the most played video slot on the market, the legacy it's left on the iGaming industry is incomprehensible.
The famed Megaways game engine that Big Time Gaming developed is now licensed to tens of software providers, and it's completely changed the face of online video slots as we know it.
Today, slots tend to be more volatile than ever. The evident flipside of this is that players are presented with a significant degree of win potential when playing online.
In this Bonanza review, we're going to show you how this iconic mining-themed game changed the face of iGaming forever.
Which Online Casinos Play Bonanza Megaways?
Winz.io Casino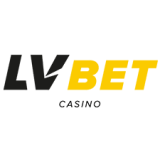 LV BET Casino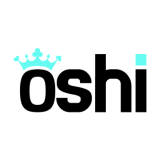 Oshi Casino
Overview
While many players assume Bonanza was the first video slot from Big Time Gaming to use the Megaways mechanic, those who think so would be wrong.
We saw it first used in Dragon Born, a medium variance slot from the developer. While it did prove reasonably popular, it never gained anywhere near the momentum Bonanza managed to achieve.
The game's based on a mining/prospecting theme, and the reels rest on what looks to be the side of a quarry.
In the bottom left-hand corner of the screen, you'll see a little miner's hut, and, at the top of both sides of the reels, there's an ominous opening to the mine — from which symbols, riding out on mine carts, appear!
Before we get into the specifics of Bonanza — and the game's bonus features — we should probably take a look at how the Megaways engine works and why this incredibly unique mechanic has helped shape the trajectory of the online gambling industry for the past few years.
Big Time Gaming: Megaways
So, what is the Megaways engine all about? Well, while some game developers have since adapted it slightly, Bonanza is an excellent example of the most common type of Megaways slots you'll find. The game has six reels.
The number of symbols on each row can vary in number on every spin, from anywhere between 2 and 7. The middle four reels also have an additional symbol on top of them.
What this means is that, on each spin, the number of symbols is different. As a "ways-to-win" slot, this also means that the number of "paylines" changes on every spin.
In a "ways-to-win" video slot like Bonanza, there aren't fixed paylines; you simply need to land three (or two of the top-paying) or more symbols on adjacent reels from left to right. Their positioning on the reels doesn't matter and provided they line up from left to right, a win is formed.
With the number of rows varying on each spin, so does the number of ways. If you manage a spin with the maximum number of symbols appearing on every reel, you'll unlock all 117,649-ways-to-win Megaways mechanic. During this, it's possible to form some huge wins, as most of the slot's symbols are stacked.
It can be a little confusing at first, but once you get your head around how the Megaways game works and how you form a winning combination, it doesn't take long to get used to it!
Betting & Game Options
One of the reasons why low staking players enjoy Bonanza Megaways is down to the fact that it offers a pretty low minimum bet of just $0.20 per spin. This low minimum allows you to play the game at a stake you're comfortable with. It also ensures you can make a min deposit at an online casino and get a decent session playing slot games — especially if you trigger one of the special features.
When it comes to the max bet, well, this seems to vary quite a lot depending on the casino you play at. Historically, Bonanza Megaways was capped at $20, but some online casinos offer higher max bet limits while others offer them lower. It's all up to the casino sites.
In terms of game options, Big Time Gaming — as is the case in all of their best online slots — likes to keep things simple, and pretty much the only function of note is the autoplay function.
This allows you to set the slot to play out for 100 rounds automatically, meaning you don't need to press the spin button every time you want to begin a new spin.
You can set the autoplay function up to stop when you trigger the bonus. You can also set up the max win and max loss limits, so you're in full control at all times.
RTP and Volatility
Bonanza is built around a high variance math model, and this high volatility mechanic means that you should expect periods where base-game hits are few and far between. Of course, this means that triggering the main free spins bonus can seem almost impossible!
However, one of the things that made playing Bonanza Megaways slot so popular with players is that the game developer managed to build it around a high variance math model while ensuring base-game hits are actually quite frequent.
Bonanza is often cited as one of the best online slots for completely wagering requirements. Many players who claim a welcome bonus will then use that welcome bonus on Bonanza, as it's shown itself to be a great wagering slot.
While forming winning combinations is no guarantee (and triggering the bonus game is certainly not common), the game churns along nicely, throwing our regular winning combinations and forming standard 5-of-a-kind combos across the reels.
When it comes to the RTP of Big Time Gaming's Bonanza Megaways slot, there's not a huge deal to say; it's fixed in place at 96% on the nose, and online casinos cannot change this Bonanza Slot RTP. So, when you play Bonanza Megaways for real money, this is the RTP you'll be playing with.
Symbols and Payouts
While Bonanza Megaways may not always pay out like a gold mine, the slot's certainly designed to look like one. As mentioned earlier, the backdrop of the Bonanza slot is designed to look as though it's actually placed in the midst of a major mining operation.
When it comes to the symbols, like virtually all Megaways slots out there today, Bonanza Megaways uses playing card values. These include the 10, jack, queen, king, and ace to represent the game's lower-paying symbols; however, Big Time Gaming has also added a nine onto the reels.
The game's higher-paying symbols are all various gemstones, coloured Green, Blue, Red and Purple. The Purple Gem is the game's highest-value symbol, awarding huge payouts with 50X your stake for forming a 5-of-a-kind combo across the reels.
When we were putting this Bonanza slot review together, we played a few hundred spins. Not only did we get the 117,649 Megaways a few times, but we also hit a few nice hits, thanks to the Purple Gems!
Sticks of Dynamite represent the wild symbols in the Bonanza slot. However, they only appear on the small row above the main set of reels.
You'll also want to keep an eye out for the scatter symbols, represented by big gold letters spelling out the word "GOLD." These scatters are the key to triggering the free spins bonus, details of which we'll cover shortly.
Bonuses and Features
There's a huge deal of action to be found in this iconic Big Time Gaming slot. You'll find everything from a free spins bonus to an unlimited win multiplier and more! Below, let's look at all of the bonuses and features you'll find inside Bonanza Megaways.
Win Reactions
One of the special features you'll find inside the Bonanza Megaways slot is the "Win Reactions" bonus, known by most as Cascading or Tumbling Reels. This mechanic is present in both the base game and the free spins feature, and any symbols that form part of a winning combination are "blasted" away from the reels.
New symbols then drop down to take the place of the old symbols, and any new winning symbols once again are "blasted" away. Essentially, every winning spin triggers another little spin. If you can form wins across all six reels and blast lots of the symbols away, there's a good chance the new ones that drop down will help you to form big wins!
Free Spins
Ah, the free spins bonus is the iconic feature that's made Bonanza Megaways the game today — triggering it, on the other hand? That's a slightly different matter, and that's because you have to spell the word GOLD with the scatter symbols.
Essentially, you need to land four of the gold scatter symbols anywhere in view. These can land anywhere on the reels, although from our experience, most of them drop down on reels 2, 3, 4 and 5.
Once you manage to trigger the free spins bonus, you'll be taken to a new set of reels, and, to start, you'll be awarded 12 free spins. However, if, during the base game, you landed any additional GOLD scatter symbols, you'll be given an additional five free spins for each scatter that lands.
For example, landing five scatter symbols in the base game would award you the initial 12 free spins plus an additional five free spins, so you begin the bonus with 17 free spins.
During the free spin feature, every time you manage a winning free spin — a "Win Reaction" — a progressive multiplier will increase by 1X. This is known as the win multiplier, and it's actually an unlimited win multiplier, as there's no upper limit to how high it can reach.
Once you manage to get this unlimited win multiplier up to — say, 7X or 8X — you can start to form some massive wins during the free spins Bonanza feature. It's this unlimited win multiplier that attracts so many existing and new players into trying the slot for themselves.
During the bonus spins round, it's also possible to win extra free spins. To win extra free spins, you'll need to pay attention to the top-most reel in the game. That's because, during the free spins feature, the scatter symbols are no longer on the reels; instead, Gold Bars can appear at the top of the screen.
If you land three of these Gold Bars appearing during one of the bonus spins, you'll be awarded another five bonus spins. If four of these bars come out, you'll be awarded an additional ten free spins.
Like the unlimited win multiplier, there's no limit on the number of bonus spins you can get from Bonanza's free spins feature. We've seen players get as many as 50 bonus spins before — with multipliers reaching as high as 70X! (Although, of course, getting 50 bonus spins during the bonus isn't the norm!)
Our verdict
When Bonanza Megaways was first released, it took a bit of time for the slot to find a foothold in the online gambling market.
BTG's Bonanza Megaways slot definitely didn't prove an instant success. It took quite some time before Bonanza Megaways captured the attention of the online gambling industry in full.
Today, of course, it's among the top Megaways slots on the planet. Thousands choose to play Bonanza Megaways every day thanks to the enticing bonus spins feature and the real money potential found within the slot.
Bonanza slot tips we should warn you of before you play Bonanza Megaways for yourself; triggering the bonus spins feature is not easy. According to the CEO of Big Time Gaming themselves, the average hit frequency for the free spins round in Bonanza Megaways is one in every 400 spins. That should give you an idea of just how hard the bonus is to trigger.
That being said, if you do manage to land the bonus features, you usually walk away with a decent payout. The game's bonus round has an average payout worth 100X, an amount far higher than that found in most real money slots, and yet another reason why so many choose to play the Bonanza slot in their free time!
Suppose you fancy trying out the Bonanza Megaways slot for yourself but don't want to risk any of your own money or want to get a bit more familiar with Megaways slots and how they work. You'll be pleased to learn you can play the Bonanza Megaways slot, right here on this page, for free.
Simply scroll to the top of this review, load up the free play version of the game, and begin spinning in seconds. There's no sign-up required, no online casino needed — you can begin playing in seconds!