QTech Games Strengthens its Platform with NetGame Entertainment
By Dave Sawyer, Last updated Jul 1, 2023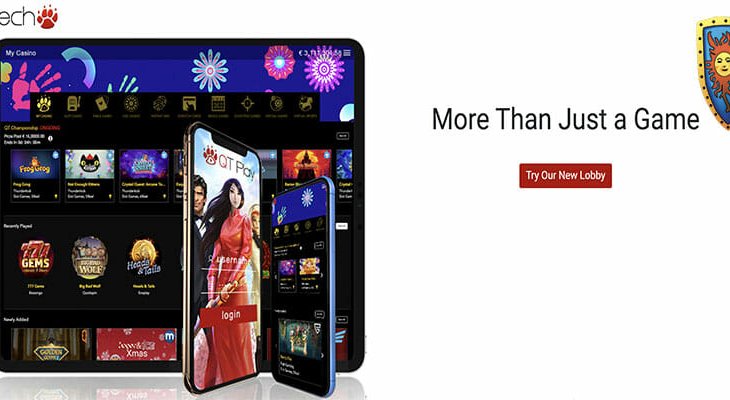 QTech Games, who are one of the leading games distributor across Asia and emerging growth markets, has continued to sustain the strong momentum in its premium pipeline, thanks to its latest deal with NetGame Entertainment, an emerging force in casino software provision.
Integrating content from the innovative and responsible online slots supplier adds more creative muscle to QTech Games'  growing platform, which is bringing the broadest range of online games to emerging territories with established names, such as Evolution and Yggdrasil, sitting alongside the industry's most exciting up-and-coming providers.
Among the games made available to its partners via the deal is NetGame Entertainment's popular Book of Nile series, its latest release in "spiritual" slot Lotus Fortune (which leverages its trademarked Infinity Cluster pay system) alongside an array of familiar classics, favoured by a host of loyal players.
NetGame has been raising the bar for technical excellence for years, with a distinctive visual feel to its graphics, coupled to uniquely-geared mechanics and attendant engaging gameplay. Its product line also places a special emphasis on fostering a safer and more responsible gaming ecosystem, providing players with tools to keep track of hang-time, alongside reality-check support.
NetGame Entertainment's game client has been optimised for mobile, the central focus of QTech's RNG model, which is founded on its fully-owned and customised technical platform, affording games providers and operators the fastest integration available. Through this leading platform, which has sealed its definitive status as a global gaming one-stop shop, clients enjoy the best performance and customer support available, localised to every region across both emerging and more mature markets.
The deal organically broadens NetGame international footprint, unlocking untapped jurisdictions from Asia to Eastern Europe and Latin America for diversified growth.
Ulf Norder, CCO at QTech Games, said: "We're committed to rolling out high-quality content that drives revenue for our partners. Therefore, this deal with NetGame Entertainment extends our relentless pipeline for the year so far. In today's marketplace, only premium games of the highest standard separate you from the crowd, so we're delighted to see how NetGame has delivered on this demand. That entails stunning graphics, coupled to the latest maths models for improved gameplay and high-variance volatility where required."
Andrey Vajdyuk, Head of Business Development at NetGame Entertainment, added: "We've been reigniting the slots space with deeper gaming experiences. Teaming up with QTech constitutes a great opportunity to strengthen our product distribution across emerging territories and brings our novel content to a panoply of potential partners."
"We look forward to seeing how these games now perform with new players, and plan to expand this partnership in the months ahead."
"Significant deals like this are allowing us to expand NetGame's reach in the market and give more players the opportunity to fall in love with our proprietary titles. Our full portfolio has been developed under exacting remote-gaming technical standards, including in conjunction with the Maltese Gaming Authority (MGA)."
"Engaging bonuses play a strong role for NetGame's slots, adding to the fun for players and making slots more exciting as we constantly strive to make each user's experience an immersive journey. Our bonus games are synonymous with our brand and there are various levels to the in-game features, including the option to buy in at different starting levels within the bonus game to give a greater chance of success on a select range of titles."
Earlier this year, QTech Games broke further ground as the leading distributor across emerging markets with the launch of an industry-first, cross-supplier rewards feature, Network Progressive Jackpot, unpacking a cutting-edge acquisition and retention toolbox for its global partners.