Prepare for a scare with Twisted Toy Tales
By Dave Sawyer, Last updated Oct 26, 2023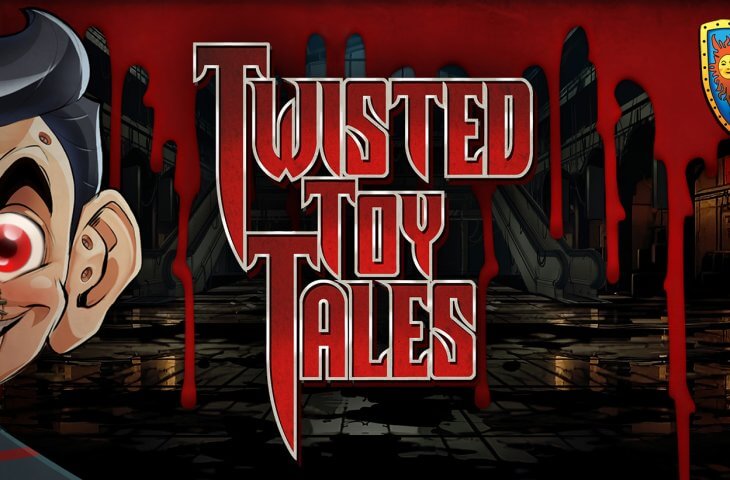 Twisted Toy Tales hopes to prove as frightening to players as it sounds, with RAW iGaming's latest slot promising to be a nerve-jangling experience from the get-go.
Players join four brave teen investigators who have broken into an abandoned shopping mall intent on finding out why the authorities have closed it down. They assume they will be exposing a mundane case of corporate mismanagement, but they assume wrong…
As they venture deeper into the darkness, they find themselves trapped in the decaying structure where they come face to face with Juggy, an evil animatronic toy with an errant AI who is hell-bent on hunting them down.
Twisted Toy Tales is a unique character-driven game that uses two of RAW's most innovative, trademarked mechanics – SuperStretchTM and Dynamic WaysTM – to create up to 100,000 ways to win with some truly wicked rewards up for grabs.
But that's not all. Twisted Toy Tales is a unique game that pits four teen heroes who expand the reels, against the evil Juggy who blocks them. It immerses the player in the ultimate battle for big wins with an entirely new take on good versus evil.
It also includes the first iteration of an AI character to be found in any slot game with Juggy interacting with the player in multiple languages, based on the player's location, adding a haunting commentary throughout each session. The new RAW VIBETM (Virtual Intelligent Behaviour Engine) is the latest of many forward-thinking additions that embody RAW's approach to game development and mechanics.
Tom Wood, Founder and CEO of RAW iGaming, said: "Twisted Toy Tales promises to frighten the life out of those that dare to play it while promising spine-tingling action and big win potential for those that stay with our heroes."
"This game has allowed our teams to really flex their muscles in terms of design and the mechanics and bonuses built into the gameplay. We're very proud to release our first game to feature RAW VIBE and can't wait to see it evolve."
"As with all our games, Twisted Toy Tales promises a unique player experience that will draw them in with a compelling story and engaging characters. It delivers on every front and is sure to keep players coming back for more."