Powerball jackpot now exceeds $1.5bn
By Dave Sawyer, Last updated Oct 9, 2023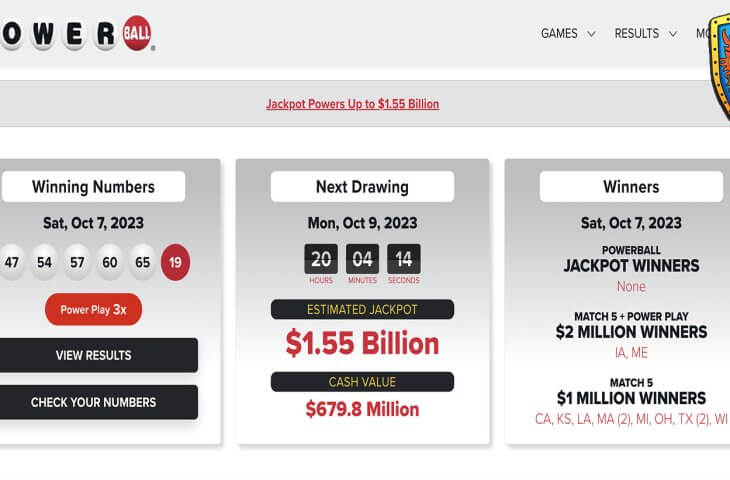 The failure to find a winner in the latest draw for the US Powerball lottery has seen the jackpot prize grow to a staggering $1.55bn after 34 draws where finding a ticket holder matching the six winning numbers has drawn a blank. So the draw taking place later today, the 35th such draw since the last winner, could see someone become an instant billionaire.
But with reported odds of 1 in 292 million to hit the jackpot prize, it is little wonder that the Powerball lottery continues to roll over week after week and when it does pay out, it instantly makes the lucky winner one of the biggest lottery winners on the planet.
With tickets selling at the price of just $2, anyone that hits the jackpot can opt to receive the prize in a lump sum cash payment or alternatively have it paid out over the course of the following 29 years. However, if the lump sum payment is chosen, the prize reduces substantially to just shy of $680m.
Listed below are the previous top ten Powerball lottery jackpots that have been paid out:
$2.04 Billion – Nov. 7, 2022 – CA
$1.586 Billion – Jan. 13, 2016 – CA, FL, TN
$1.55 Billion (est.) – Oct. 9, 2023
$1.08 Billion – July 19, 2023 – CA
$768.4 Million – March 27, 2019 – WI
$758.7 Million – Aug. 23, 2017 – MA
$754.6 Million – Feb. 6, 2023 – WA
$731.1 Million – Jan. 20, 2021 – MD
$699.8 Million – Oct. 4, 2021 – CA
$687.8 Million – Oct. 27, 2018 – IA, NY