Glitnor Group to acquire a 37.5% share in PlayStar
By Dave Sawyer, Last updated Jul 24, 2023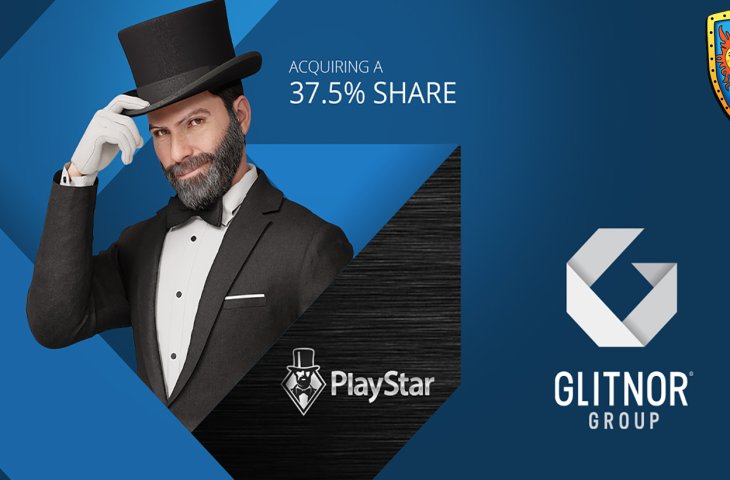 Glitnor Group, the fast-growing and hugely entrepreneurial iGaming business, which counts LuckyCasino and Swintt among its primary B2C and B2B brands, has announced that it will be making a major in-road into the U.S. market by acquiring a 37.5% of PlayStar Gaming Group ("PlayStar") over time.
The new deal was agreed through Glitnor Ventures – a group initiative designed to support and invest in up-and-coming businesses that could benefit from Glitnor's expertise – and is perfectly aligned with the company's ambitious growth strategy to expand into North America in 2023.
Founded by PlayStar's Chairman and online casino pioneer, Joel Wikell and operated by a team of gambling industry experts headed by CEO Per Hellberg, PlayStar burst onto the New Jersey online casino scene last August and swiftly established itself as one of the market's most exciting challenger brands thanks largely to its consumer-focused model.
Having always prided itself on placing customers at the heart of its strategy, PlayStar's New Jersey launch saw the brand offer a highly personalised service to Garden State residents that included exclusive online promos and a number of offline incentives.
PlayStar's distinctive localised marketing approach has resonated profoundly with players in New Jersey. The brand's resounding success in the state surpassed its targets, making it a truly remarkable first year.
This strong performance clearly wasn't missed by Glitnor Group who, sensing the opportunity to help PlayStar reach even greater heights in New Jersey and beyond, will now work closely with the brand in a collaborative effort that both parties have incredibly high hopes for going forward.
Jörgen Nordlund, Co-Founder at Glitnor Group, said: "Through our investment work with Glitnor Ventures, Glitnor Group aims to identify the best up-and-coming talent the iGaming industry has to offer – and in PlayStar, we believe we've identified the perfect partner in the U.S."
"Our investment in PlayStar comes off the back of an incredibly successful debut year for the brand that was characterised by an extensive range of locally-specific, community-focused promotions and we hope with our backing, they can go on to achieve bigger and better things in 2023."
Per Hellberg, Chief Executive Officer at PlayStar Casino, said: "PlayStar is delighted for Glitnor Group´s committed investments and we believe their ongoing interest in our brand is a fitting reward for what has been a remarkable debut year for us in the New Jersey market."
"With Glitnor Group's funding and support behind us, I'm sure PlayStar will go from strength to strength in 2023 and beyond, enabling us to further cement our position as the preferred online casino in the thriving U.S. market."