First Look Games adds Reflex Gaming to its platform
By Dave Sawyer, Last updated Oct 5, 2023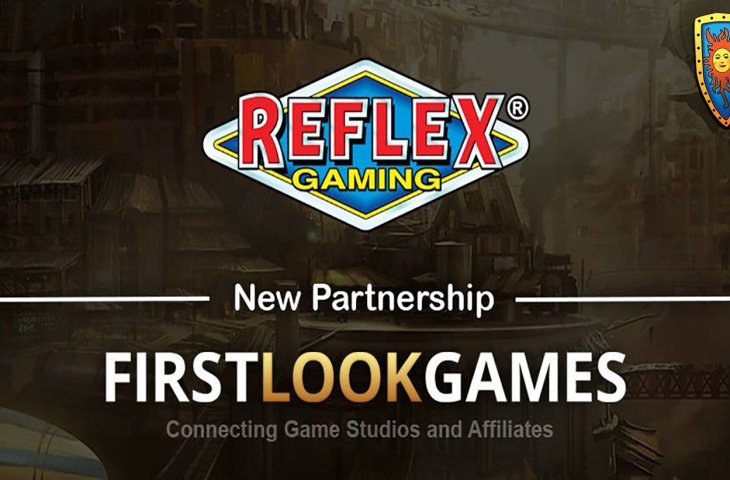 Reflex Gaming has become the latest developer to get serious about game promotion after joining First Look Games, the powerful and sophisticated platform that directly connects studios and affiliates.
As a fully paid-up member of First Look Games, Reflex Gaming gains access to a brandable library where it can upload information and assets for each of its titles which can then be accessed by a network of approved affiliates.
Reflex Gaming can even offer demo links for each of its games, with player verification that is carried out seamlessly by 1account. This means that affiliates in highly regulated markets such as the UK can still offer demo games to their audiences.
Reflex Gaming has complete control over the assets it shares via its library, and when those assets are made available to affiliates. It can even offer a "first look" to certain affiliates up to two weeks before a new game launches.
This allows affiliates to create content ahead of time, building hype around the title before it hits the market. This is something Reflex Gaming will do with its latest game, 8 Balls of Fire.
8 Balls of Fire takes players to the South Pacific and to the tiny island of Pyro Tiki where they can discover a closely held secret – a volcano that can deliver massive wins. The game is set across six reels and three rows with 20 paylines active and comes packed with features such as Free Spins, Fire Ball Link (a hold and spin bonus), Multipliers, a Pot Pick bonus and more.
Elliott Resnick of First Look Games, said: "We are delighted to add Reflex Gaming to our growing lineup of renowned studios looking to leverage the power of affiliates and promote their titles to the widest possible player audience."
"The First Look Games platform has been designed to allow them to do this with ease while ensuring assets are stored securely."
"Given the high level of competition among studios and the sheer number of titles players have to choose from, engaging with the player community via affiliates is proven to boost awareness of a studio and ultimately participation with its games."
Mat Ingram, CPO at Reflex Gaming added: "We have an exciting game launch schedule, and the First Look Games collaboration will help us to expand our affiliate offering globally."
"As an omni-channel game studio with a presence in both the online and retail markets, our games are accessible to a wide audience. This cross-platform availability ensures that players become increasingly acquainted with our titles. This partnership will enable us to maximise our reach to a wider player audience."