Las Vegas Urban Legends
By Alex Smith, Last updated Apr 28, 2023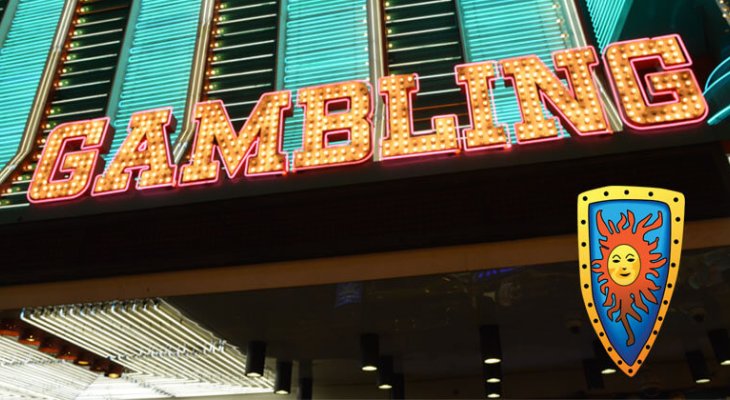 Las Vegas is one of the most famous cities in the world. Known for its vibrant gambling scene, crazy nightlife, and drinking, the city of sin has become notorious in all corners of the globe. Mentioning Las Vegas to almost anyone who will think of gambling – and the famous saying – what happens in Vegas, stays in Vegas – certainly rings true for many people.
However, you might not know that the city is also home to several urban legends. These legends are based on folklore, history, and architecture – and while they should all be taken with a grain of salt, some locals are adamant that they do exist.
On this page, we will look at some of the craziest, most unbelievable urban legends surrounding Las Vegas. Tell us in the forum whether you have heard about any of them before – and tell us, do you think they are real?
Ghosts at the MGM Grand Hotel
The MGM Grand hotel was one of the most iconic landmarks in Las Vegas. It could hold thousands of gifts and hosted everything from casino table games and video poker to the World Series of poker. However, the landmark was also the scene of great tragedy. In November 1980, a horrific fire ripped through the building, and 85 people lost their lives.
Back then, sprinkler systems were not required to be placed in Las Vegas hotels by law. Today that has changed, and all commercial hotels must have high-tech sprinkler systems capable of extinguishing fires. After a thorough investigation, the cause of the fire was found to be faulty wiring. However, officials noted that the lack of a sprinkler system made it impossible for firefighters to fight and contain the fire. successfully
Today, the MGM Grand hotel is known as Bally's – and several rumors and urban legends surround it. For example, it is said that the ghosts of people who died in the fire that day can still be seen walking around. Many guests have reported hearing screams in the middle of the night, and many others have seen apparitions walking through the hallways.
The fire at the MGM Grand hotel was the biggest tragedy, but the community came together, rebuilt, and moved on. Are apparitions walking the hallways? Do the ghosts of those that perished that night still reside there?
A True Urban Legend? Hauntings at the La Palazza Mansion
The La Palazza Mansion is located at 1700 Bonnie Drive in the heart of Las Vegas. It is regularly known as the most haunted spot in Las Vegas, and this once-popular estate may look like a typical house from the outside – but on the inside, it has been stripped down to its bare skin and bones. The location is renowned for urban legends, including spiritual possession and rooms that become covered in blood – and it is said that an evil spirit resides there.
Today, the mansion is somewhat of a tourist attraction, and it has made many appearances on television shows about ghosts. According to ghost researchers, the mansion is one of the most haunted places in the United States – and it all started when the previous owner started experiencing strange events. For example, one night, he claims that one of the rooms started oozing blood from the ceiling. Another night, the ex-owner attempted to confront the evil spirit that resides in the house, but he was almost choked to death.
Luckily, he managed to escape with his life – but to this day, the house remains vacant, and no one has lived there since. According to researchers, it's believed that the notorious mob used to own this property. Ghost hunters believe that the room oozing blood was the same room used by the mobsters to carry out executions. While this has never been proven, multiple investigations have uncovered mysterious and supernatural forces here, and no one has dared to live there since.
The Corpse Under the Bed
If you have watched American horror stories, you will recall an episode in the hotel series where a couple checks into a hotel and gets comfortable, only to notice the pungent smell. On further investigation, they find that the smell is coming from underneath the bed, so they lift the mattress and find a rotting corpse. While American horror stories dramatized this urban legend's events, it's one of the most classic folklore tales in Las Vegas.
It goes like this: a couple reportedly checked into a hotel room at an upscale resort and complained to the front desk about a foul odor. Unfortunately, the hotel was complete at the time, so they could not move to a different room. The hotel receptionist sent cleaning staff to clean the room, but the foul odor persisted.
Forgetting about it, the couple headed to their nearest casino and started to gamble. They returned to the hotel in the middle of the night – tired and satisfied – and as they had had a few drinks, they decided they would try to locate the source of the foul odor.
According to urban legend, the couple lifted the mattress off the bed and, like in American horror story, found a corpse under it. Unfortunately, there does not appear to be any factual basis for this urban legend. However, it may make you think twice about checking into a Las Vegas hotel in the future.
Hoover Dam Bodies
The Hoover Dam is a modern-day marvel. Built in the 1930s, it provides water to millions of Americans and is renowned as an architectural masterpiece. Unfortunately, while the Hoover Dam was being constructed, 96 workers lost their lives. However, this is only the official figure; locals believe the actual figure could be much higher, and it is said that some of those who perished during the construction still wander around.
While most of the bodies were recovered successfully, allegedly, seven bodies were never able to be removed by emergency responders. This is because the bodies fell through gaps in the dam and ended up buried in the foundation's concrete.
Today, not only is the Hoover Dam a vital lifeline for supporting millions of Americans in neighboring states – but it's also one of the country's most popular tourist destinations. However, if you visit the dam for yourself, keep an eye out for ghosts.
Dell H. Robison Middle School Ghosts
It's common knowledge that children have creative imaginations, and when it comes to urban legends and myths, a child's young, developing mind can often fabricate and create. However, Dell H Robison Middle School has generated perhaps more ghost sightings than any other school in the world – and students repeatedly report seeing a janitor walking around the halls with bloody hands.
One of the most disturbing factors about this case is that many new arrivals at the school claim to have nightmares about this man in the days after first starting school. Some children even go as far as to claim the janitor has followed them home, only to disappear when they walk through the front door. Tens of sightings have been reported at the middle school, and children of all ages appear to have seen a premonition.
An exciting twist to this Las Vegas urban legend is that all of the students who encountered the janitor claim that their sightings suddenly stopped as soon as they started attending church. While Ghost Hunters and paranormal activity investigators have not managed to turn up any evidence so far, with so many children reporting the same encounters, it looks as though this is one of the urban legends in Las Vegas which holds the most merit to it.
Kidney Black Market
One of the most iconic urban legends in Las Vegas is that of the Black kidney market. The story goes that a tourist heads to Las Vegas for a weekend. The weekend was supposed to be filled with drinking, gambling, and eating – and one night, the tourist decided to go out on the town and ended up meeting locals in a downtown bar. They begin to drink together, consuming vast amounts of alcohol.
Unfortunately, the tourist's drink is drugged, and a few hours later, he wakes up in what can only be described as a nightmarish situation. When he opens his eyes, he finds that he is sitting in a bathtub with stitches lining his stomach. One of his kidneys had been removed, and a note was left next to him telling him to call 911 if he wanted to live. According to reports, the kidney was later sold on the black market – although it is unknown who the buyer allegedly was.
While it's certainly true that a black market for kidneys does exist in parts of the world, there has been no credible evidence to show that Las Vegas is a hotbed for the black-market kidney trade. However, it's always good to be aware of what you are drinking – and it is advisable to keep an eye on your drink at all times to prevent anyone from spiking it.
Pyramid Lake Water Babies
In the Reno area, pyramid Lake can be found. Covering some 125,000 acres, Pyramid Lake is the largest natural lake in Nevada. It is surrounded by highly unusual rock formations that make the area comparable to something you would expect to see on Mars. Pyramid Lake has a long history of tradition, and it played a crucial role in supporting the Paiute Native American tribe, providing them with water and other necessities.
According to a popular urban legend, Pyramid Lake contains what is known as water babies. These evil entities allegedly drag fishermen down their watery graves, and it is said that the water babies were premature babies thrown into the lake by members of the tribe. The angry spirits of these abandoned infants are said to have haunted locals for more than 400 years – and some tourists have reported hearing the sounds of crying babies and children's laughter when exploring the lake.
While it is true that some fishermen have lost their lives at pyramid Lake, there is no evidence to support the idea that the ghosts of dead babies are the ones pulling them down to their graves. However, you may want to think twice next time before getting into pyramid Lake as you never really know what's beneath you.
Conclusion
Urban myths and urban legends have been around for thousands of years. Whether it's dead bodies in sin city or a hotel secret room, very few people can deny that there are many urban myth legends in Las Vegas.
However, Sin City is a place of imagination – and none of these urban myths have ever been proven to exist. However, it's interesting to think about the background and history of the city – and you never REALLY know what the past held!
Other Interesting articles you should read