How To Avoid Being Scammed: Online Casino Guide
By Alex Smith, Last updated Aug 23, 2023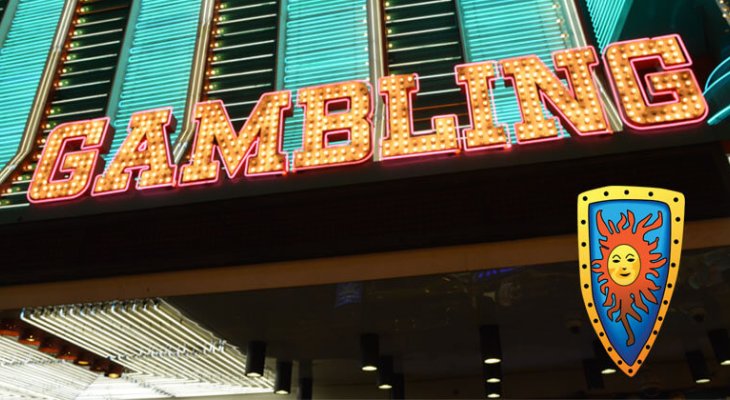 Online casinos have exploded in popularity over the past decade, offering a convenient and exciting way for players to enjoy the thrill of gambling from the comfort of their homes. Today, you can bet on your favourite slot games, try your luck at the blackjack table, or even play in live poker tournaments without setting foot in a traditional casino.
However, as the number of online casinos grows, so does the number of online casino scam sites. Avoiding online casino scams is easy when you know how – but if you don't know what to look for, you risk falling victim to online casino scams. Today, we will show you the best ways to avoid online casino scams. Firstly, we'll show you some of the most common online casino scams, followed by a look at how to spot scam online casinos.
Overview of Common Online Casino Scams
The world of online casinos can be a virtual goldmine for scammers. Understanding their tactics to dupe players is essential, ensuring you don't fall victim to their fraudulent tactics. This section will overview the most common scams when playing at online casinos. If in doubt, head to the Casinomeister forum and create a post; our members will gladly help you.
Phishing Attempts
Phishing is a common scam used across the internet, not just in online casinos. Here, scammers send emails or messages disguised as legit casinos to try and trick you into revealing sensitive data like passwords, credit card numbers, or social security numbers. In the world of online casinos, they may impersonate a well-known casino site, claiming there's an issue with your account that needs urgent attention. The message would typically contain a link leading to a fake website that mirrors the real one. Once there, you'll be prompted to enter your login details, which are then captured by the fraudsters.
Recognising a phishing attempt is vital to your online safety. Watch for suspicious email addresses, misspellings, and poor grammar – these are common signs of a phishing attempt. Never click on links in unsolicited emails, and always verify the sender's identity. Remember, legitimate online casinos will never ask for your password or sensitive data via email.
If you're ever in doubt about the legitimacy of an email – especially one asking you to log into your online casino account – head to the casino's website and ask a customer support team member to confirm the email's authenticity.
Rigged Games
Playing online casino games is what it's all about. Whether you're looking to play video slots, casino table games, live casino games or video poker, these casino games ultimately give you the chance to win real money! However, an unfortunate reality of online gambling is that some sites run "rigged" – pirated or fake – games. These are games manipulated to ensure players rarely, if ever, win. The outcome of these games is altered, giving an unfair advantage to the casino. It's the same as playing a game of heads or tails with a two-headed coin.
Identifying rigged games can be challenging. An unusually low win rate could be a red flag, but many players often chalk this up to bad luck. Reputable online casinos use random number generators to determine the outcome of each game – but if you can't look at the source code, you have no way of knowing what's truly random and what's not.
As a result, one of the best tips for avoiding fake or "rigged" casino games is to only play at a licensed casino that you independently verify as legitimate. We will talk more about this later on. However, you should also check that any online casino you play at has its games certified by an independent third party. Notable certification agencies (testing houses) include eCOGRA and iTech Labs.
Bonus Scams
Bonus scams are a prevalent scam in the online casino world. Casinos often lure in new players with enticing bonus offers; when examined closely, bonuses are much more generous than most casinos. Unfortunately, some scam casinos use these offers to deceive players. The promised bonus never materialises, or the wagering requirements to claim the bonus are unrealistic.
To avoid falling for a bonus scam, always read the terms and conditions of the bonus offer. Look out for wagering requirements – if they are excessively high, it's best to steer clear. Reputable online casinos will offer fair bonuses with transparent conditions. Again, if in doubt, contact the casino's customer support team; ask what the wagering requirements are, which games are excluded, and information about any other notable terms and conditions.
Identity Theft
Identity theft is a significant concern in an era where data is currency. Online casinos require a lot of personal and financial information from players, making them prime targets for identity thieves. Experienced fraudsters may try to hack into casino databases or trick players into revealing their personal information, which they then use for illegal activities.
Some online casino scam sites will also masquerade as legitimate operations but sell your information on the black market. This is another reason why playing only at legitimate casinos is so essential – ones with an active online gambling licence.
Protecting yourself from identity theft also involves vigilance. Use strong, unique passwords for your casino accounts and update them regularly. Be wary of sharing your personal information and only do so on secure, reputable platforms. Always check for HTTPS in the website URL, indicating a secure connection. Where possible, you should also implement two-factor authentication (2FA), which adds additional security to your account.
Delayed or Denied Payouts
One of the most frustrating scams players face is delayed or denied payouts. Some rogue casinos are notorious for making it difficult for players to withdraw their winnings. They may use tactics such as imposing unreasonably low withdrawal limits, demanding excessive documentation for verification, or simply ignoring withdrawal requests. In extreme cases, they may flatly deny any payout, accusing the player of breaking the rules without giving a valid explanation.
To avoid falling prey to such tactics, thoroughly research any online casino before depositing money. Look for reviews and player feedback, particularly concerning payouts. Pay close attention to the terms and conditions related to withdrawals. A good rule of thumb is to avoid casinos with excessively restrictive withdrawal policies. After all, your winnings are yours, and you should have access to them without unnecessary hassle.
Cloned Online Gambling Sites
Clone casinos have surfaced as a new menace in the vast sea of online casinos. These fraudulent casinos mimic the website design, logo, and even the name of a well-established, reputable online casino. Their goal is to trick unsuspecting players into thinking they're playing at the genuine site when it's a well-designed clone created for fraud.
Players who join clone casinos can lose their deposits, winnings, and sensitive financial information. These clone sites may offer rigged games, fail to pay out winnings, or sell players' personal information on the black market.
To avoid falling for clone casinos, it's essential to double-check the URL of the casino you're playing at, especially if you arrived at the site through a link. Ensure the casino's licence details match those of the official site. Furthermore, trust your instincts; if something about the site feels 'off,' it probably is. The old saying rings true: If it seems too good to be true, it probably is.
Account Closure Scams At Online Casinos
Account closure scams represent another deceptive tactic that some rogue online casinos use. In these scenarios, the casino abruptly closes your account when you request a withdrawal, especially if it's a significant amount. They'll often allege that you violated their terms of service but rarely provide a detailed explanation or evidence of the supposed violation.
This is a classic case of a scam casino using loopholes and fine print to trick players out of their rightful winnings. Thankfully, with the right due diligence and research, you can essentially prevent this threat by only playing at reputable casinos, and to avoid online casino scams, you should always double-check the site you're playing at to make sure they don't have a history of doing these things.
Always read reviews and player experiences before signing up. If an online casino has a reputation for random account closures, steer clear.
Unlicensed Casinos
Unlicensed casinos are the wild west of the online gambling world. They operate without oversight from any regulatory authority, making them ripe for scams and shady practices. Since they're not regulated, they can change their rules, offer unfair games, or refuse to pay out winnings with impunity.
Playing at an unlicensed casino is a risky move – and it has, unfortunately, become a lot more common with the rise of crypto casinos. To make matters worse, we've even started to see some "reputable" game developers offering their games to unlicensed casinos – something regulators, we imagine, will be keen to stop shortly.
Thankfully, the solution to this problem is simple – always play at licensed casinos. A legitimate casino will always display its licence information on its website. Confirm this information with the licensing authority to ensure it's current and valid.
Tips to Avoid Online Casino Scams
Now that you know what to look for when avoiding online casino scams, it's time to give you some practical tips for avoiding online casino scams. Below, we will walk you through some essential factors to consider before choosing an online gambling site to play at. 
Choosing Licensed Casinos
When it comes to gambling online, playing at a licensed casino is your first line of defence against scams. A licence shows that the casino is regulated by an authority, ensuring they follow specific rules designed to protect players. These rules cover everything from the fairness of games to the security of your personal information. Gambling laws in most countries are pretty strict. Whether it's the Unlawful Gambling Enforcement Act in the US or the complex legal framework in the UK, these rules are designed to protect online gamblers and casino players.
One of the first signs of trustworthy casinos is a licence. For example, a fake casino may claim to hold a valid online gambling licence, which is easily checked – in most cases.
To confirm if a casino is licensed, scroll down to the footer of its homepage. You should see the licence information, usually including a licence number and the name of the regulatory authority. Key jurisdictions for online casino licensing include the Malta Gaming Authority, the UK Gambling Commission, the Gibraltar Gambling Commissioner, and the Isle of Man Gambling Supervision Commission.
Once you find the licence details, note the licence number AND the URL, and head to the regulatory authority's website. Once there, search for the casino's licence number or name in their database. This will confirm that the licence is valid and current. If you can't find the licence information or the casino is not in the regulator's database, that's a red flag.
Reading the Terms and Conditions
While it might seem tedious, reading an online casino's terms and conditions – particularly regarding bonuses and promotions – is crucial. The terms and conditions outline the rules of participation between you and the casino, covering everything from deposits, withdrawals, bonuses, and game rules.
The terms and conditions can reveal potential red flags. For example, if the casino reserves the right to change the terms without notice, that's a red flag in our eyes. Also, look at the withdrawal terms. Are there excessively low limits or high fees? These could be signs of a casino that doesn't want to pay out winnings.
However, you should also be wary of casinos that seem to offer terms and conditions that are too good to be true. This is a common tactic with fake betting site platforms and casinos online. After all, they don't want to risk turning away potential victims.
Remember, if you agree to the terms and conditions, you enter a binding agreement. If something doesn't sit right with you, finding another casino is best.
Using Secure Payment Methods
Financial transactions form the heart of the online gambling experience, as this is how you'll add and withdraw money to/from your account. When choosing a payment method, consider the security features, transaction speeds, and whether the method allows for both deposits and withdrawals.
Most reputable casinos offer a range of secure payment options, including credit/debit cards, EWallets like PayPal and Skrill, bank transfers, and cryptocurrencies. Each method has pros and cons, so choosing one that suits your needs and comfort level is essential. NEVER give your sensitive financial information to gambling sites you're not 100% sure about; this is asking for bad news, which can include things as serious as credit card theft.
When making transactions, check that the casino's website uses encryption technology. Look for 'HTTPS' at the start of the website address; the connection is secure, and any information you send is encrypted and safe from hackers.
Choosing Accredited Casinos at Casinomeister
Perhaps the most foolproof way to avoid rogue casinos and scams is to stick with Accredited Casinos here at Casinomeister. These online casinos have passed a rigorous accreditation process, proving they are trustworthy, fair, and committed to player satisfaction. Here at Casinomeister, we call this process Baptism by Fire.
To become an Accredited Casino, an online casino must satisfy several stringent criteria. It must be licensed by a recognised jurisdiction, undergo regular audits by an independent party, and have a history of prompt and fair payouts. The casino's software and games must be reliable and fair, and they must demonstrate a commitment to customer service by providing responsive and helpful support.
Also, Accredited Casinos must be transparent in their advertising and promotions. This means clear, straightforward terms and conditions without the fine print designed to confuse or deceive players. These casinos must also handle player complaints professionally and cooperate with Casinomeister's Player Arbitration (PAB) service.
Playing at an Accredited Casino at Casinomeister allows you to enjoy a safe, fair, and fun online gambling experience. You'll know that the casino has met high standards of professionalism and integrity and that your interests as a player are respected and protected. Our Casinomeister experts continually "vet" and review all Accredited casinos, and we're not afraid to remove Accreditation if and when we feel a casino has dropped the ball.
To find the best Accredited casinos available in your country, check out our Accredited Casinos page here.