How Much Does a Casino Dealer Make?
By Alex Smith Apr 12, 2022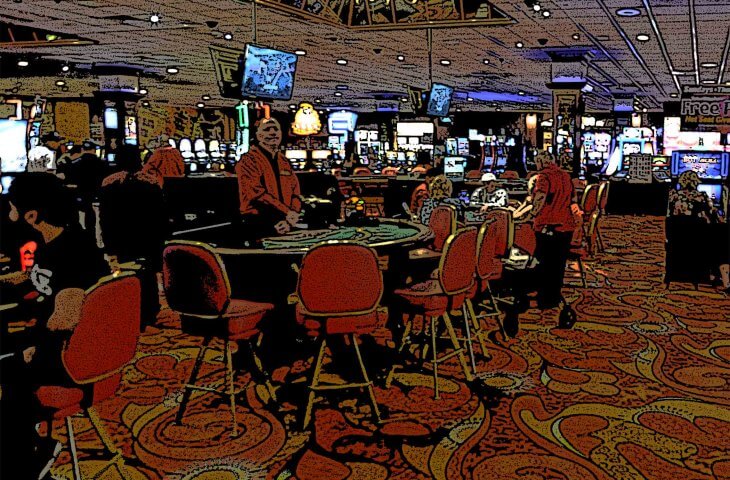 For gamblers, winning big at the casino is the tell-tale sign of a successful night; however, we often forget that the croupiers and dealers make these nights possible. If you're wondering how much money croupiers earn, what the average salary is, or what most casinos pay their staff – we've done some research to find out for you!
Average Casino Dealer Salary In The USA
Unfortunately, determining the take-home pay croupiers make isn't as easy as searching on the web for a figure. There are various factors to take into account – aside from the usuals like age and experience. For example, casinos in different states will pay their croupiers different wages.
Some dealers may be trained on just a couple of games while others can handle up to 10 casino table games. Clearly, the dealers who can work at more tables can earn a higher amount of real money from their job.
However, we have come across some more informative data – and it appears that in the USA, the average salary for a dealer in a land-based casino is around $36,000. For example, this figure can reach as much as $43,350 in Rhode Island – or as low as $33,421 in Utah.
However, a lot of it comes down to experience, the casinos the dealers choose to work at, and the types of games they're choosing to deal with.
What About Tips?
The casino dealer salaries we looked at above may appear relatively low because the figures above don't take into account tips – a significant portion of many croupier's salaries. The land-based casino industry is a service industry – and in the USA, especially, many dealers boost their paycheck significantly through tips. With a little bit of charm towards players and dealing some good game rounds, dealers can make a significant amount of real money from tips.
Now, there isn't a one-size-fits-all answer for how much dealers can make from tips. Most of the time, at land-based casinos, the size of the tip is directly tied to the stake size. For example, a dealer at a Blackjack table with a maximum bet of $100 would expect to make a lot less in tips than a table with a maximum bet limit of $5,000. However, even at the low end of the scale, it's estimated that the average casino dealer will make around $15 per hour in tips.
Note that a lot of the number for how much a casino dealer can make from tips depends on how the land-based casino operates its tips system. Some land-based casinos, for example, will require all of their casino dealers to pool their tips together; these are then shared out at the end of the month. Other casinos will allow each casino dealer to keep the tips they're given – and each system has its advantages and disadvantages.
Now, when you look at the higher end of the scale – particularly in Las Vegas and casinos that have some serious high-rollers playing – top-level croupiers can find themselves making around $50 in tips per hour, on average. Over the course of a day, this adds up to hundreds of dollars. Some dealers can enjoy salaries of up to $180,000 per year with tips included – a very respectable salary!
Now, of course, tips aren't mandatory when you're gambling – and some players refuse to tip, even if they're on a huge winning streak. However, it's generally considered good gambling etiquette to tip the dealer. Even if you're on a losing run, try to remember that this is their job – their livelihood – and they somewhat rely on tips to bump up their salary and take-home pay.
Still, the average casino dealer, including tips, can expect to take home in the region of $40,000-$50,000 each year – a pretty good salary.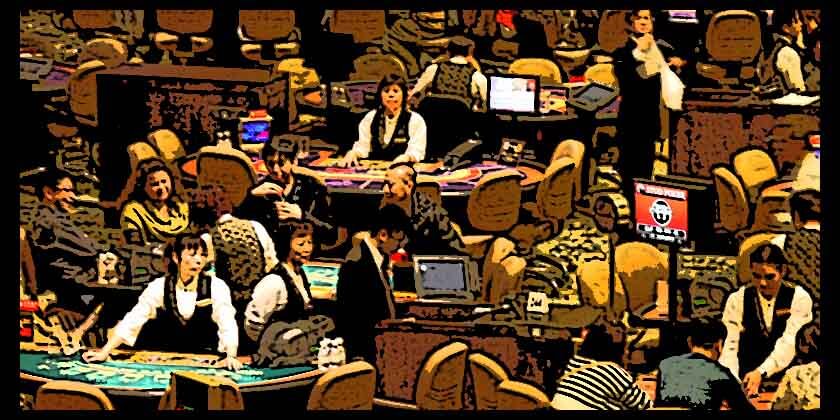 How Much Does A Dealer For Live Casino Games Make?
Now that live dealer games are more popular than ever before – and with the COVID-19 pandemic severely impacting many land-based casinos' profits – it's no surprise that live dealer games are growing in popularity.
As a result, some of the major live casino studios like Evolution Gaming, NetEnt and Pragmatic Play LIVE have started expanding their team significantly, including hiring new staff.
Unfortunately, it appears as though there are a vast number of deciding factors as to how much these dealers are paid – and the game developers do their best to prevent job salaries and per hour rates from being published online.
However, given that most of the game developers who make live dealer games have their studios based in poorer European countries like Estonia and Malta, the jobs are going to pay less – regardless of whether it's a salaried position or a per hour pay scale. From what we've found, salaries can range from $22,000 to $45,000 – but there are so many factors that it's hard for us to give an accurate figure here.
Another thing worth noting – and this is no disrespect to the dealers of live dealer games who do an excellent job – but it's not quite as taxing as those who work in land-based casinos. You don't have to interact (as much) with players, and you're not in an actual land-based casino, so you don't have to keep appearances when off-camera – and shifts are relatively short, typically less than an hour at a time.
How Can Casino Dealers Earn More Money?
Whether you're an existing casino dealer and want to discover how to earn even more money as a casino dealer, or you're new to the industry and thinking about getting started, there are a few things you can do to increase your chances of making more real money while working as a croupier at a casino, whether land-based or online.
The first thing you want to do is train for as many casino games as possible. For example, if you tend to specialize in Blackjack, consider training for other card games like Baccarat, 3-Card Poker, and Caribbean Stud Poker. This will enable you to deal at more tables, and it will benefit you when you're moving to a new job or asking for a pay raise.
You also want to move up to the higher-stakes games – the ones where players are staking hundreds or even thousands of dollars per hand or game round. Of course, casinos aren't going to put just anyone on these tables; they're going to use the best of the best – so you're going to need experience and show that you have a solid track record. Still, if you stick with it and persevere, you can work up the ranks pretty quickly.
Most importantly, however, is to be a good dealer. Beyond working the games – handling cards and spinning the Roulette wheel – it's important that you be friendly with players, learn how to de-escalate any conflict at the table, and strike up a conversation with players.
It's also important to be conscious of responsible gambling. For example, most land-based casinos will require you to step in if you feel a player is gambling more than they can afford. Little things like this can help you excel in the job and build yourself a reputation as one of the best croupiers in town!.