By Alex Smith Mar 25, 2023
Twin Spin Review
Few video slots are as iconic and well-known as NetEnt's Twin Spin. It's a surprisingly simple slot, yet one that's built somewhat of a cult following around it, largely due to the exciting gameplay combined with the chances of hitting semi-decent wins during the base game.
In fact, despite any form of free spins bonus, NetEnt's Twin Spin slot continues to be a player-favourite at many online casinos. This Twin Spin slot review looks at what you can expect when you play Twin Spin for yourself. We'll be covering everything, from the game's symbols and payouts, its RTP and volatility, to the bonuses and features.
You can also try out the Twin Spin slot game completely free of charge using the demo link below — no sign-up or registration is required!
| | |
| --- | --- |
| Software | NetEnt |
| RTP | 96.6% |
| Paylines | 243 |
| Reels | 5 |
| Min Bet | 0.25 |
| Max Bet | 125 |
Which Online Casinos Play Twin Spin?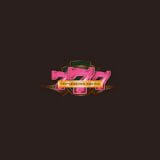 Triple Seven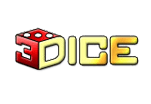 3Dice Casino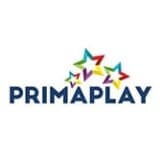 Primaplay Casino
Overview
Twin Spin is one of those video slots that's clearly designed to take players back to the '70s and immerse them within a glitzy, glamorous world. The game's one of the NetEnt's most successful releases (still going strong almost a decade after its initial release), and in this Twin Spin slot review, we'll show you why it's become such a popular hit with players.
First, let's look at how the game is built and the unique 243-ways-to-win mechanic the slot relies on to win.
The Twin Spin slot is built around a fairly conventional 5-reel, 3-row format, and instead of using conventional paylines, NetEnt chose to use a 243-ways-to-win format. This means that matching three or more symbols on adjacent reels (from left to right) will form a win, regardless of the positioning of the symbols.
It's a classic-looking game with some classic gameplay. Still, it works well, and it's the perfect spot for both experienced gamblers and new customers who want to experience something a bit different. However, be warned that the bonus isn't a conventional free spins feature like you'd find in most of NetEnt's slots today.
RTP and Volatility
From its release, Twin Spin was known for its volatility medium math model. However, many players would argue the slot is, in fact, a high variance machine due to the relatively harsh base game that's renowned for its 'dead spins.' Still, according to NetEnt, their Twin Spin slot is regarded as being high variance, although we'd say the true volatility likely falls somewhere in the middle of the spectrum.
In terms of RTP, Twin Spin has always done a good job attracting new customers. That's thanks to its fixed return to player of 96.6%, well above the industry average and an amount that allows you to get decent playtime on the machine.
Bet & Game Options
One of the big advantages of playing 243-ways-to-win video slots is that (most of the time) this type of video slot offers lower betting limits than found in conventional payline slots. For example, on every spin, while playing Twin Spin, you can wager as little as $0.25, an amount that should suit even the lowest staking of players.
If you like to high-roll — and take a bit more of a risk when playing with real money — you'll be happy to learn that the game boasts a max bet of $125. Although, as we always say, this max bet is always casino-dependant, with some sites choosing to offer a lower maximum bet to limit their financial liability.
The standard array of NetEnt's tools is on offer in terms of game options, including a volume adjuster and an autoplay function (allowing you to set up to 500 spins to play automatically). In some versions of the slot, there's also a quickspin mode available, decreasing the amount of time it takes between spins and allowing you to play significantly more game rounds every hour.
Symbols and Payouts
While forming winning combinations in Twin Spin isn't the hardest job in the world, figuring out what's what can take a little bit of getting used to. As mentioned above, wins are formed by lining up 3-of-a-kind, 4-of-a-kind or 5-of-a-kind combos on adjacent reels from left to right.
NetEnt has chosen to use playing card values, including 10, jack, queen, king, and ace, to represent the game's low-value symbols, and these can be stacked across all five reels.
In fact, the premium symbols are also stacked on all five reels, making it easier to form multiplier winning combinations. These premiums include Cherries, Bells, Bars, 7s and the Diamond, the latter of which is the highest-value symbol on the reels, awarding a payout worth 40X your stake for a 5-of-a-kind combo.
All of the symbols are designed around an old-school look and theme, and the game does a great job of capturing the retro look NetEnt was clearly aiming for when developing it.
Bonuses and Features
With the Twin Spin slot proving to be such a popular machine, you'd be forgiven for assuming there are a ton of bonus features, free spin rounds and multiplier wild symbol icons on the reels. The reality is, there's none of that; no Twin Spin free spins, no extra wild symbol icons, and in fact, there are not even multiple bonus features!
Still, the bonus inside Twin Spin is pretty unique, and we'll take a look at how it works below:
Twin Reel Feature
The Twin reels feature is activated on every spin during the base game (there are no free spins, so your entire time playing the slot will be in the base game). That means that at least two reels will become "linked." So, when they land, they display matching and identical symbols once the reels have stopped.
You're guaranteed to get at least two linked reels on each spin, but the main Twin Spin feature is capable of turning all five reels into linked reels. When this happens, all five reels are guaranteed to display matching symbols. So, with the right identical symbols in view (i.e. the Diamonds), you can walk away with some pretty hefty payouts!
It's not the most exciting bonus round in the world (that's a given), and the lack of a free spins bonus will definitely turn away both existing and new customers. However, Twin Spin's identical symbols feature is popular with players, and it can produce wins of well above 1,000X your stake — so there's good money to be won when playing with real money, too!
Two Sequels: One Good, One Bad
A few years ago, the number of players choosing to play Twin Spin (despite the lack of a free spins bonus) was still at record highs. NetEnt decided it was time to release a couple of sequels, and the first and most recent of these is Twin Spin Megaways.
Twin Spin Megaways
Twin Spin Megaways is a slot from NetEnt and Red Tiger Gaming (a well-known game developer now owned in full by NetEnt). It uses Big Time Gaming's Megaways mechanic on all spins, offering up to 117,649-ways-to-win on every spin and huge win potential.
What's more, this game version offers a free spins bonus. Wild multipliers can land on the reels. These multipliers multiply against one another, bringing out some of that classic Megaways potential many of our readers will already be familiar with.
Twin Spin Deluxe
Twin Spin Deluxe was the earlier sequel to the original game. Unfortunately, unlike the Megaways version of the slot, it failed to leave much of an impression on players.
On paper, the game looks great; it's a 6-reel slot with wins formed by making "clusters," such as we've seen in other NetEnt slots like Aloha! Cluster Pay. However, in reality, the game was poorly-executed, the payouts were just too low, and the number of players using the game with real money was nowhere near the levels the software provider had hoped to see.
Our verdict
Despite not having a free spins feature, Twin Spin is an iconic video slot from NetEnt. It's clearly stood the test of time, showcasing itself as one of the most popular slot machines on the web and attracting millions of players every year.
The linked reels feature triggers on every spin, which means there's something to look out for on all spins. While it's pretty rare to get all five reels fully linked, three or four link-ups happen fairly frequently, and if you can manage to land a full screen of any symbol, you'll be in for a big payday, thanks to the 243-ways-to-win mechanic found within the slot.
Another bonus or bonus games would be nice, but NetEnt has chosen to keep things simple, and it's why they chose to release sequels rather than try and reinvent the original classic.
If you'd like to give this classic video slot a go for yourself and want to see what it's all about, you can scroll up to the top of this review. Load up the game in demo mode, and you play in demo mode for as long as you like without risking a cent of your own cash!
Twin Spin Review FAQs
No! Despite being one of the most popular video slots ever released by NetEnt, Spin Twin (as veteran players sometimes call it) doesn't contain any form of free spins bonus. That means you'll be relying entirely on the linked reels feature or a deposit bonus from the casino.
Sure, the game's not packed full of features. Still, there's a reason why it's featured at so many casino sites, and that's because it's possible to get some massive wins, all from a single click!
Yes! In 2020, NetEnt announced that they were working on a Megaways version of the game with Red Tiger Gaming, a mainstream software provider that's now owned in full by NetEnt. This Megaways game utilizes Big Time Gaming's famed Megaways mechanic, offering up to 117,649-ways-to-win on every spin.
What's more, the Megaways version of the slot machine does offer a free bonus spins, and during the bonus, wild symbols can land with a multiplier of up to five times, so there's significant potential. Combine that with the twin reels mechanic, and it's not hard to see how the Megaways version of the slot can give away monster wins.
While putting this in-depth review together, we wanted to take a close look at how the twin reels mechanic works. If you think the reels can expand, think again because the twin reels mechanic means that two, three, four or all five of the reels will spin together and, upon landing, will all reveal the same symbols. This means it is possible to land a full screen of many of the game's other symbols.
NetEnt prides itself on offering above-average RTP in its slots. Twin spin is no exception; the game's default RTP is set at 96.6%, and unlike some software providers, NetEnt doesn't offer the game inflexible RTP settings. As a result, you'll know you're getting the highest RTP version of the slot possible when you play the game.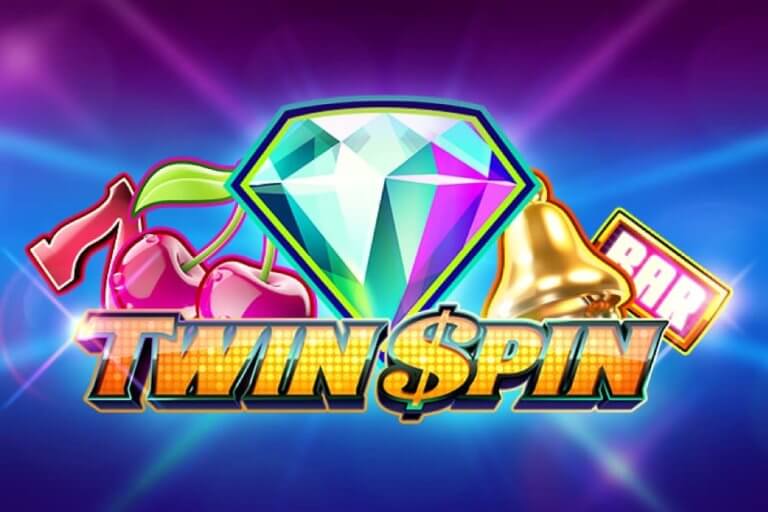 | | |
| --- | --- |
| Software | NetEnt |
| RTP | 96.6% |
| Paylines | 243 |
| Reels | 5 |
| Min Bet | 0.25 |
| Max Bet | 125 |
Table Of Contents