By Alex Smith Oct 26, 2023
The Dog House Review
The Dog House is a quirky, silly, and charming video slot from Pragmatic Play. It offers excitement, from a thrilling free spins round to wild multipliers and more. It's become one of the game developer's most iconic slots released. It proved so popular that a Megaways remake of the game was recently released!
If you'd like to try the game out for yourself, you can do so using the "demo" version of the slot below. You don't need an account to begin playing – and you can spin the reels without using real money for as long as you like – try out the video slot, and let us know over in the forum what you think!
Try it now
Try it now
| | |
| --- | --- |
| Software | Pragmatic Play |
| RTP | 96.51% |
| Paylines | Up to 117,649 |
| Reels | 6 |
| Min Bet | 0.20 |
| Max Bet | 100 |
Which Online Casinos Play The Dog House?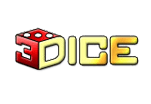 3Dice Casino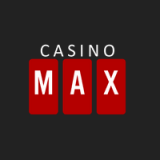 CasinoMax
All British Casino
Overview
When we first set out to review The Dog House, we wanted to look at everything – from the free spins feature (the main free spins round) to the pays, RTP, volatility, etc. We'll cover all of that and much more later in this The Dog House slot review. First, let's look at how the game is put together.
The game features a 5-reel, 3-row format – a fairly conventional format and something we expected; there are 20 fixed paylines in play. The 20 paylines structure means you cannot adjust the number of active paylines.
We also wanted to test out the slot on mobile devices – and we're happy to report that the game rendered well on mobile devices – including cell phones and tablets.
You don't need to download or install any additional apps, or plugins – or allow any permissions – to begin playing the game from your mobile devices. The game runs incredibly smoothly – something Pragmatic Play seems to manage to 'get right' in almost all of their video slots releases today.
A Barkin' Theme
This unique dog-themed (or canine-themed, if you want to get specific) is a perfect example of a themed slot. Everything – even the scatter symbols, which look like a paw print – is designed to fit the theme as best as possible, and a quirky soundtrack accompanies every spin.
The five-reel format is set within a dog house itself. When the bonus round triggers, you'll see mini dog houses coming into play!
We'll talk more about the free spin bonus round later in this review – but let us tell you now, the max bonus is worth up to 6,750X your stake. Should you manage to unlock it, there's some fantastic win potential to be found!
Of course, given the unique theme, you'll see dogs on the reels, from reels 1 to reels 5. If you choose to play the game, you'll notice how the reels fit in with the backdrop. Everything, from the wilds to the reels' backdrop, is designed perfectly around the barkin' theme!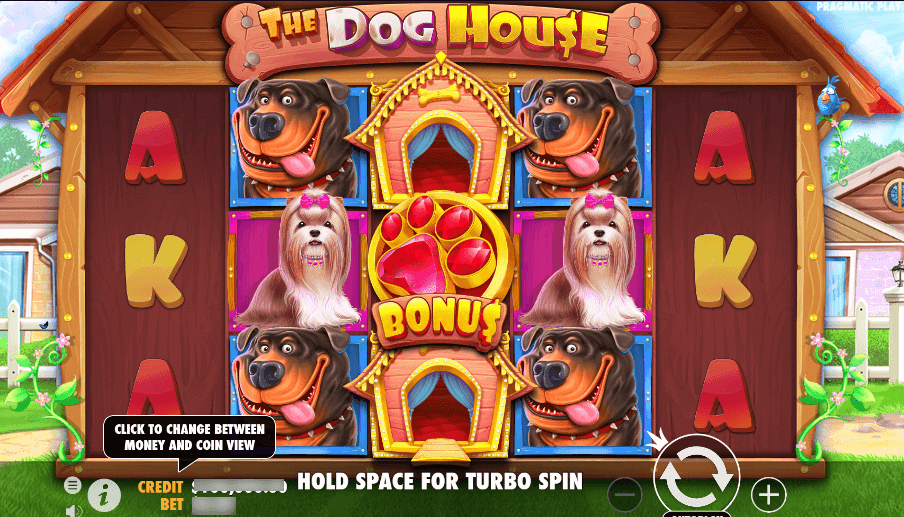 Betting Limits and Game Options
As part of writing this The Dog House slot review, we wanted to closely look at the betting limits and game options available – especially since Pragmatic Play is known for getting quite creative with their games!
In terms of bet limits, there are plenty of options for new players and more experienced slot fans – and the max bet is a whopping $100! Of course, online casinos can lower this max bet amount, but that's the maximum amount you can bet in the default version of the slot.
The minimum bet is also really good in The Dog House slot, and you'll find yourself able to wager as little as $0.20 per spin. This should cover most players and ensure that you can play The Dog House slot at a stake you're comfortable with.
RTP and Volatility
Like many game developers, Pragmatic Play has opted to use playing card values for the game's lower-paying symbols. This means you'll see 10, J, Q, K and A on the reels – none overly impressive when it comes to payouts. However, this isn't anything unusual – and is pretty similar across the board in most video slot releases today.
Thankfully, the high volatility slot offers up some premium symbols which pay much better. These include a pile of Bones, Leads, and a quartet of Dogs. The Doberman is the best-paying dog you'll find within the slot, awarding a payout worth 37.5X your stake for lining up a 5-of-a-kind combo on the reels. This may not sound like much, but during the bonus features – where multiplier wilds come into play – this payout can increase significantly!
Dog kennel icons represent the wild symbols in this unique slot game. You'll want to keep a close eye out for the dog kennel wilds, as they play a very important part of the game. More on that – and how to dog kennel wilds can help you form big wins in just a moment.
RTP and Volatility
Pragmatic Play is known for pushing out slots with a high maximum win potential – and this slot game is no exception. You'll find yourself able to win as much as 6,750 times your stake from a single spin/free spins bonus. Fittingly, this means the volatility of The Dog House slot is pretty high.
We don't know exactly how it ranks on Pragmatic's in-house volatility scale, but we'd hazard a guess that The Dog House slot is around 7/10, volatility-wise. It's worth pointing out that the base game itself is very volatile – something we noticed when writing this The Dog House slot review. The free spins bonus is far less volatile, with wins much easier to form.
When it comes to the RTP of The Dog House, we were happy to see the default return to player was pretty high, coming in at 96.51%. Unfortunately, however, Pragmatic Play does offer all of its slot game releases in multiple RTP settings. Some online casinos can offer a lower RTP version of the game if they choose.
Because of this, we'd strongly recommend you check which version of The Dog House slot you're playing to make sure it's the highest-RTP version of the game.
Bonuses and Features
A major part of putting this The Dog House slot review together was looking at the bonuses. This includes checking out how easy (0r hard) they are to trigger – and seeing what you can expect when you play The Dog House slot for yourself.
Below, we'll talk about our experiences with both features and what we think of them!
Wild Multipliers
Writing this review on The Dog House, we were happy to see that the base game hasn't been left bland, as is the case with so many video slot machines today. While it's not the most creative slot from Pragmatic Play, in terms of the base gameplay, the video slot offers plenty of win potential before you even get to the main free spins feature.
Wild symbols – which appear on the middle three reels only – can land 2X and 3X multipliers attached to them during the base game. If they do – and they form part of a winning combination – the multiplier attached to the wild will then be applied against the win in question.
What's more, the wild multipliers multiply against one another. For example, if you landed two 3X wilds that both helped form part of a win, the total win amount would be multiplied by 9X!
Free Spins
The main free spins in The Dog House are where the game's major win potential can be found – thanks to the fact that the wild symbol icons turn into sticky wilds. To trigger this free spin feature, you'll need to land the scatter symbols on reels 1, 3 and 5. You will then be taken to a splash screen, where you'll be awarded several free spins. It's possible to win up to 27 free spins – and trust us if you manage to win 27 free spins, you're guaranteed to walk away with a monster hit!
So, what makes the free spins in the slot so special – and how does it enable you to win up to 6,750 times your stake? During the free spins, the wild multipliers become sticky wilds – so any multiplier wilds that land in place lock-in and remain for the duration of the bonus. If you can get enough of the multiplier wilds on an active payline, you can walk away with massive amounts of money per spin in the free spins. Three 3X wilds see wins multiplied by a whopping 27X, where the wins can start to get big.
You ideally want as many free spins as possible, but even with nine spins – the minimum – you can hit some monster hits while playing the slot!
A Megaways Remake?
Given the success Pragmatic Play experienced with The Dog House, they chose to come out with a sequel to the slot – The Dog House Megaways – just a year or so after the game's initial release. Utilising Big Time Gaming's Megaways mechanic, The Dog House Megaways offers a slightly different format. It features two bonus rounds allowing you the chance to adjust the volatility of the game to your taste.
While, at first, it looked as though The Dog House Megaways might well replace the original The Dog House, it's clear that the original game remains just as popular as ever. While the win potential is lower than its Megaways sequel, it continues to attract players thanks to the fact you can still win up to 6,750 times your stake!
Our verdict
When it comes to creating the perfect video slot, few game developers know what they're doing; it's hard to create a high variance slot that's also fun, has regular winning combination actions and is fun to play. However, Pragmatic Play specialises in doing just that. The Dog House is yet another of their slots that's fun to play and offers great win potential thanks to the sticky wilds in play. We love that the sticky wilds aren't exclusive to the free spins and can land during the base game, too.
Don't be fooled- despite its fun look, The Dog House is a high variance slot, and you'll see this for yourself if you try the game out in free play mode. For an online slot with a win potential of almost 7,000X your stake – the game's max win – it does a really good job of balancing a high variance math model and semi-frequent wins within the base game. The main bonus round is more than capable of dishing out 1,000X+ hits – especially if you get a good amount of spins.
If you'd like to try out the game for yourself – without risking real money – then remember you can try out the game right here at Casinomeister for free. If you do, please remember to play responsibly.
Unfortunately, players from the UK will be unable to use the game's demo version due to regulations from the Gambling Commission. The UK's Gambling Commission has recently brought in increasingly stringent measures, and free play mode is no longer available without age verification.
On the whole, we love what Pragmatic Play has chosen to do with The Dog House. The great bonus features, the high volatility nature of the slot – and the fun you can have when playing for real money – help to make this one of their best slots, by a long mile!
The Dog House Review FAQs
Yes! During the slots' bonus round, any wilds that land on the middle reels become locked wilds. Landing these locked wilds allows you to edge close to the max bonus win, which is a staggering 6,750X your stake!
Every spin gives you the chance to win this jackpot – so it's clear there's some very real win potential to be found while playing! The bonus offers massive win potential. We love that the bonus isn't overly hard to trigger – just don't expect the bonus to land every 20 spins!
This depends on the casino you're playing at – but many sites allow you to claim a deposit offer and use that deposit offer on The Dog House. Like all slots bonuses, however, deposit bonuses come with terms and conditions. You should check these thoroughly before playing.
For example, you may be limited as to how much you can bet per spin – and you'll usually need to use the deposit bonus within 30 days. If you don't complete the wagering requirements within 30 days, the deposit bonus may become void. Min deposit rules may also apply.
Thankfully, the default RTP of most of Pragmatic Play's slots tends to be quite high – and this specific one comes in at 96.51%. However, the software provider offers inflexible RTP settings – so you may find the game offered at different RTPs depending on which casino you choose to spin at.
If you choose to claim a deposit bonus – or a slots bonus – you will usually notice wagering requirements attached. These wagering requirements mean you need to complete a certain wagering level before the bonus funds turn into real, withdrawable cash. For example, a $100 slots bonus with 10X wagering requirements would mean you'd need to wager $1,000 before the bonus became withdrawable cash.

| | |
| --- | --- |
| Software | Pragmatic Play |
| RTP | 96.51% |
| Paylines | Up to 117,649 |
| Reels | 6 |
| Min Bet | 0.20 |
| Max Bet | 100 |
Table Of Contents