Can you win millions at a casino?
By Alex Smith Nov 2, 2022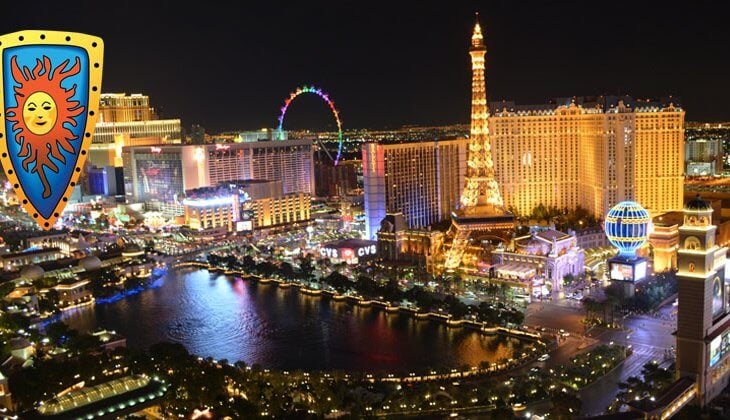 While it's incredibly rare to win millions of dollars playing at an online casino, it is possible – and doing so can be done without you needing to wager hundreds of thousands of dollars.
Please note that the chances of winning millions of dollars at an online casino are incredibly slim. However, just because there is a slim chance does not mean it's impossible – and in this article, we will be looking at how you can go about winning millions of dollars at an online casino – provided you have some luck on your side.
The Best Way To Win a Million Dollars at an Online Casino? Play Slot Machines
Unless you want to wager hundreds of thousands of dollars on a single roulette spin or Blackjack hand, you can use one primary method to win millions of dollars at an online casino – playing a progressive jackpot slot. Progressive jackpot games use a pooled jackpot system. Each time a player plays the slot, a small fraction of their stake will be deducted and added to the jackpot total.
In essence, progressive jackpot games can be considered crowd-funded prize pools. These prize pools continue to grow with each player's contribution until a lucky player hits the winning combination required to scoop the entire jackpot. Of course, winning a $1 million progressive jackpot is a once-in-a-lifetime event, and only a tiny percentage of players will ever experience the thrill of doing so.
However, progressive jackpot video slots have made many players multimillionaires, which is one reason why so many players like to punt on these games now and then.
In the rest of this article, we will look at some of the most popular progressive jackpot slots currently available to play at online casinos. Some of these games are old-school, while some are more modern. Most important, however, is that almost all of them can produce multi-million-dollar jackpots – and one of these games even holds the current Guinness world record for the biggest jackpot win in history.
Best Progressive Slot Machine Games
Below, we will look at some of the best progressive slot machines currently available to play today. Please note depending on the country you are living in, not all of these games may be available to you. Remember, if you want to play progressive jackpot games at the best casinos, choose one of the recommended sites at the top of this page. All of these casinos have been hand-picked by the in-house team of gambling experts here at Casinomeister.
Playing progressive slot machines at online casinos gives you a real chance of winning a million dollars. Gone are the days when you needed to head to Las Vegas and play a Megabucks slot machine to be in with the chance of winning.
With the right progressive jackpot slot machine, all the money wagered by players is added to the prize pool – and when the slot machine hits its highest jackpot figure in history, the best online casinos will publicize it even more, so it grows even faster!
Gambling winnings won from progressive jackpots are usually paid out as lump sums by online casinos; if you win a million dollars, you don't have to wait for your cash to be paid out in installments! However, choosing the suitable casino game can be difficult, which the following sections will address.
You see, specific slot machines have larger jackpots than others – and before you start online gambling, it's worth having an idea of which machines are the best for winning a jackpot.
Please note that the rest of this article will focus entirely on online casinos. This means land-based casinos in Las Vegas, for example, aren't included – and we'll be showing you how to land a big win from online casinos. We'll talk about some of the most popular games and the house edge (RTP) within them. Please note that you may need to pay taxes if you live in the USA. Gambling winnings are often subject to taxation, even if the game is a progressive.
Mega Moolah
Mega Moolah is, by far, the most famous progressive jackpot video slot ever created. It's also the most popular release from Microgaming – the game studio behind the slot – and this slot currently holds the Guinness world record for the biggest progressive jackpot awarded in history at an online casino. The game is also nicknamed millionaire maker among player communities, indicating the type of payout it's possible to produce.
One of the things that has made Mega Moolah so popular, is that players can adjust the number of active paylines. This means you can, theoretically, play the game from as little as one cent per spin – and the maximum bet is just $6.25, so all players, on all budgets, can be in with a shot of winning the jackpot.
As you would expect from a progressive jackpot slot, the RTP is lower than that of an average video slot, coming in at 88.12%. However, the game compensates for this by offering not one but four progressive jackpots – and the mega jackpot, the highest paying one, has been known to reach upwards of $20 million. The major jackpot, the second best, frequently is worth more than $100,000, and the other two progressive jackpots usually hover between $1000 and $4000.
Mega Moolah also has a conventional free spins feature and a progressive jackpot bonus round. This is another reason why such a popular game with players; you don't only have the potential of winning a multi-million-dollar jackpot, but there is also some fairly decent win potential in the game itself.
Recommended Casinos Where to Play Mega Moolah
Hall of Gods
Hall of Gods is a very well-known progressive jackpot game from NetEnt, and a Norse mythology theme inspires it. The game is well-known for its high-quality graphics and exciting gameplay, and the accompanying visuals and sound effects make gameplay incredibly immersive and exciting.
When you first load up the game, you will see several legendary characters, including Odin, Thor, Freya, and Loki. However, we think that it's fair to say the main appeal of the game is the progressive jackpot – it's routinely is worth over $7 million. The minimum bet on Hall of Gods is a bit higher than Mega Moolah – $0.10 – but it is still pretty low and ensures that most players can get in on the action.
Recommended Casinos Where to Play Hall of Gods
Divine Fortune
Divine Fortune is another progressive jackpot game from NetEnt – and while its jackpot amounts are typically worth less than the other progressive jackpot games we have looked at so far, this game gets an honorable mention as it appears to be one of the easiest games to win the jackpot. Generally speaking, the progressive jackpot on Divine Fortune is worth between $100,000 and US$300,000.
The game uses a unique ancient Greek theme which the developer has pulled off well – and from the moment you load up the game, you will be immersed in a world of chariots, fighting, and action. There is one main progressive jackpot and two smaller localized jackpots. Localized jackpots simply means that it is not a pooled progressive jackpot and is fixed in place – worth 20 times and 100 times your stake, respectively.
In addition to an exciting progressive bonus round, Divine Fortune offers a pretty famous free spins bonus. The reason it's such a famous bonus is that it can go on for quite a long time – and this is because when a wild symbol lands in view, it will expand to fill the entire reel, and a re-spin Is awarded. These re-spins continue for as long as wild symbols remain on the screen, meaning it's pretty common to end up spinning indefinitely while playing the game.
Recommended Casinos Where to Play Divine Fortune
Genie Jackpots: Jackpot King
Genie Jackpots is a video slot from Blueprint Gaming, and it's arguably one of their most successful releases in history. The game, unsurprisingly, features the life of a genie – and you'll see him sitting in his golden lamp in the bottom right-hand corner of the screen. The game is famous for its in-game bonuses and features, and on any spin during the base game, the genie can appear from his lamp and award a number of random features.
For example, one of these features adds between three and 1tenwild symbols onto the reels, while another guarantees a win made up of the highest-paying symbols. There are also two or three conventional bonus features, depending on which version of the slot you're playing – and these can be triggered by landing three scatter symbols on the first, third, and fifth reel.
If you are playing a Jackpot King variation of the game, landing five of the Jackpot King scatter symbols on all five reels will trigger the bonus round. Here, you have the chance of winning the main progressive jackpots – and this jackpot is pooled between all of Blueprint Gaming's Jackpot King slot machines, and is almost always worth a minimum of $1 million.
Recommended Casinos Where to Play Genie Jackpots
Age of the Gods
Age Of the Gods is one of Playtech's most famous video slots, and it also happens to be their most popular progressive jackpot game – one that has since been incorporated into several sequels and prequels. The ancient gods of Greek mythology inspire the game, and it is built around a five-reel, 20-payline mechanic. There are three rows, and the lower-paying symbols include playing card values. The high-value symbols are different Gods and characters.
Aside from four different progressive jackpots, Age Of The Gods also contains an exciting multiplier feature and a free spins feature. We always like progressive jackpot games that offer conventional bonus features as it means players don't need to rely solely on the jackpot to hit a nice win.
While the RTP of Age of the Gods isn't the best in the world, it's one of the most popular progressives around – and if you manage to find it available at an online casino, you can start playing from as little as $0.20 per spin. Unfortunately, you cannot adjust the number of active paylines, so it's not possible to bet less than this.
Recommended Casinos Where to Play Age of the Gods
Empire Fortune
Empire Fortune is one of the less well-known progressive jackpot games, despite coming from Yggdrasil – a fairly mainstream software provider who has pushed out some pretty impressive games in the last few years. The theme of Empire Fortune is relatively basic, based around crown jewels – but it's the game's jackpot that players will be most interested in.
Yggdrasil won the jackpot at €200,000. The game also offers several other bonuses and features, including a free spin round and a multiplier feature. One of the things we like about Empire Fortune is that in the base game, the high-value symbols can pay a lot for matching 5-of-a-kind combos.
The bonus round is triggered by landing three or more of the scatter symbols anywhere in view, and the progressive jackpots are awarded when you enter the special bonus round and spin the bonus wheel.
Joker Millions
Joker Millions is another progressive jackpot video slot from Yggdrasil – although the total jackpot amount is usually worth less than Empire Fortune. According to the developer, the jackpot's seed is €50,000 – although we've seen it reach €2.4 million. It tends to pay out quite frequently hence its popularity.
Unfortunately, like Empire Fortune, Joker Millions is relatively basic, and it simply uses classic slot symbols like bells, the number seven, joker symbols, and cherries on the reels. There is no free spins feature to be found, but there is a unique multiplier feature that can multiply your base game wins by up to 91X.
Aztec's Millions Jackpot
Aztec Millions Jackpot is another progressive jackpot slot from a Realtime Gaming developer. The game takes you on a journey through the land of ancient Aztec pyramids, and one of the reasons why the game has become so popular is that it combines a randomly-triggered progressive jackpot feature with a standard bonus round, offering you the chance to win free spins.
Despite the relatively old look and feel of the game, Aztec Millions Jackpot offers you the ability to win jackpots worth millions of dollars – and we have, in the past, seen the jackpot within the game worth more than $11 million. This is a huge attraction to most players, and It's one of the reasons why the game has become so popular among those from North America.
Recommended Casinos Where to Play Aztec's Millions Jackpot
Other Interesting Articles You Should Read
It should come as no surprise to learn that the land-based casino industry in the US is big business. This multi-billion-dollar industry attracts millions of players every year – from around the world – and the casino business, if successfully cracked, is one of the most lucrative for business owners.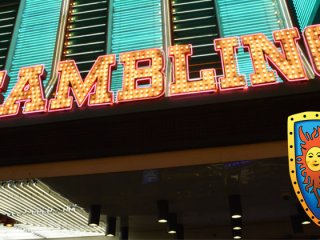 Stake Casino is one of the top-performing crypto casinos in the online gambling world today – and in just a few short years, they've grown from virtually nothing to become one of the biggest online casinos in the world.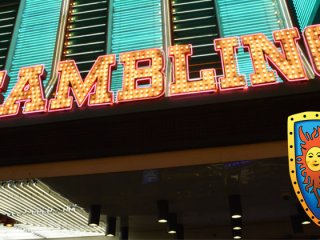 So, is Bovada legal? Do they offer legal sports betting? Can their casino games be played by US players? And where are they based? Let's find out!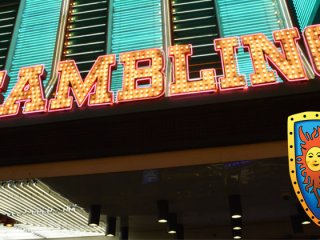 On this page, we will be looking at why some people have found BFCB on their bank statements – and what the account holder can (and should) do if they find these transactions on their account.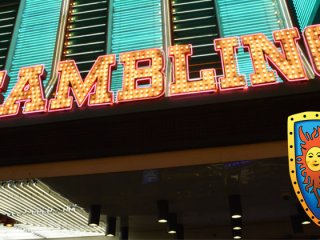 LeoVegas Casino is one of the leading online casinos in the world – and they're a fantastic online gambling outfit. They always care about their players, and we have a solid relationship with the team behind the site here at Casinomeister.