Dormant Account
PABnononaccred
Joined

Sep 21, 2017
Location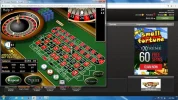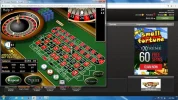 Hello I played some online casino but last time i played in Casino Extreme and there i played Roulette but there i get unfair activity which i want to mention here:
On dated 16-09-2017 time around 16.00 to 17.00 local time, I started play roulette in casino extreme. First I placed total bits us$ 09.00 the ball was spinning in the wheel and win us$ 12.00 and that time the winning no is 11 which is shown in the screen, the roulette table and also in the wheel the spinning ball placed in number 11.
Second time placed total bits us$ 11.00 the ball is spinning and lost us$ 11.00 because on the screen its show number 24, on the table its show number 24 but in wheel the spinning ball is placed in number 04 not 24.
According to my previous experience I suddenly contract with live support and take a screen-short of that moment. I attested the screen-short and full live chat.
In that live chat the casino manager mr. Mikey told like-
"sorry about this ..I can tell you that we never had this issue ...or I could say not since I was here we are talking about 10 years….."
Using the faulty software they took my all deposited amount and till now they kill my time.
Attested the screen short. Till now i not get solution from there and they kill my time.
I want justice and want your help.