Super Moderator
Staff member
Dear members,
First of all Congrats to quber as the First Winner of the
Best Screenshot Award of the Month (September 2018)
for his Awesome Divine Fortune Mega Jackpot Win. For the next days we're going to add this Badge award to his profile and still we're pending to confirm other features and prizes related.
For this month we have a new List of candidates, if you need to read more about those screenshots I've added link to each image to the post related:
1.
Lucky Lady's Charm Winner by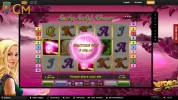 2.
Jack and the Beanstalk by blubbulf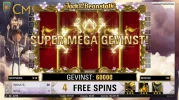 3.
Agent Jane Blonde by docentore

4.
Inmortal Romance by Nicola


5.
Loving Jane by Stevideoo


6.
Reel Steal by sassa

7.
Inmortal Romance by Naok777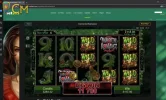 8.
Batman & the Penguin Prize by Greigssy

9.
Eastern Emeralds by me_and_ed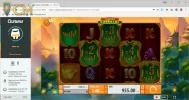 10.
Inmortal Romance by Nghfb1983

Poll will end this 18th October.
Last edited by a moderator: