Happy NY CMland!
as we did last year (
Poll - Awesome Screenshot of 2018 Award?
) during following 4 days I need to get from your a list of candidates related to the Most Awesome Screenshot of 2019. Remember Screenshots from 2019 already published in our forum of course. I will need post link and screenshot, just 1 Screenshot per member please.
Some examples:
@Kroffe
Mega win at DOA2: 29375x:
Hyper-Wins Screenshots (10,000x Stake Plus)
@steveh35
got this Spartacus 14K win at the end of 2019:
Spartacus 14,000x win
@Nicola
Doa2 Mega Win Over 32K:
Hyper-Wins Screenshots (10,000x Stake Plus)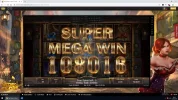 Event bigger Doa2 by
@bizzy80
( x46758):
Show me the Money Screenshots (Min 1000xBet)
Divine Fortune Mega Jackpot Won by
@ssrrlldog
:
Lightning Strikes Twice!! - Megajackpot Won at Videoslots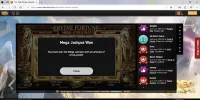 I'm sure I'm missing some amazing ones, please send me your proposals before this Saturday I will do a final list and a poll for the next week.
Salut!
Last edited: