Playtech quantum roulette manipulated software shown with evidence and i have 25 years experience playing roulette so my knowledge of the game is very high.
Let me proof why Playtech use rigged software, and this was tested many times when very few players where betting.
OK PLAYTECH state all results are random even multipliers placement in games like quantum roulette, fire roulette etc etc, let me proof to you this is a lie
Infact you can open a quantum roulette game place chips on 80% of numbers for 20 spins.
Now the multipliers square boxes if a fair legit game would land on your bets quite often correct only on rare occasions would they keep missing your bets in 20 spin sessions , no never in playtech games they miss your numbers 80% to 90% all of the time. This is recurring every hour every day the multipliers will miss bets and land on least betted on numbers. No wonder so many complaints are made in the chat lobby
For this to happen constantly the odds are in the trillions.
Playtech state this is random and its stated by there admin staff and game notes, obviously not.
Screenshot 1
Every number covered except 9, 12 , 18, 21, 23 and 24 but multipliers boxes land on 12, 18 and 23 missing 31 numbers covered numbers great odds for all three multiplies to miss bets.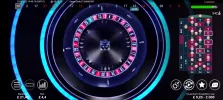 Screenshot 2
Every number covered except 15, 18, 19 and 30 multipliers miss all 33 numbers covered landing on 19 and 30 great odds missing all 33 nunbers with 2 multipliers.
Screenshot 3
Every number covered except 19 multiplier box hits 19 of course it would bad luck again, dam not my day.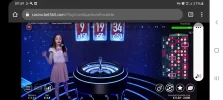 Screenshot 4
Every number covered except 6,9,18, 21,30, 33 and 34 missing 31 numbers covered hitting numbers 18, 33 bad luck lol.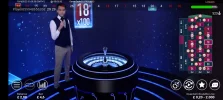 Screenshot 5
Every number covered except 13 14, 15, 17 and 31 multiplier sbox hits 31 recurring theme.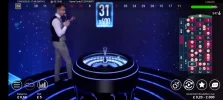 I can post hundreds of screennshots proofing my point but 5 will do for now
This happens 80 to 90% of the time missing all chips. The multipliers square boxes that Playtech state are random are obviously not and the software is 100% scanning r where bets are placed and then choosing numbers with no or least chips on a fact.
Now you will obviously get people on this site coming up with ridiculous bad excuses that say this proves nothing or the software is moderated, first moderates only check result statistics and have no access to real live code or servers so if foul play is here and obviously is its very difficult to track.
Secondly this happens all the time not once a week not once a month every minute every hour.
And finally since the Playtech state this is random and its obviously not then they are breaking gambling fair play laws.
But i guess money talks and people easily turn a blind eye to this manipulated bullshi!!! , maybe some people will have the balls to go after playtech one day.
Thx