Gambling Myths and Misconceptions: A Beginner's Guide
By Alex Smith, Last updated May 7, 2022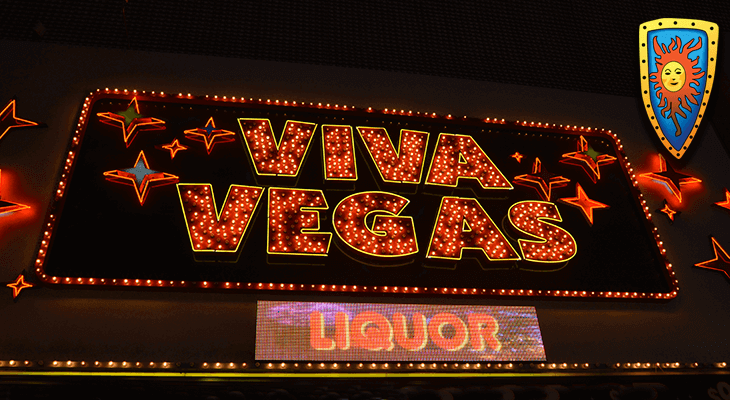 As gambling has increased in popularity, so has the number of myths, conceptions – and even conspiracy theories surrounding it. Of course, where there's gambling there are always going to elements of superstition… but many of the most common misconceptions are easily debunked with straightforward, solid talking logic. And, that's exactly what we're going to do in this article. We're going to take a look at some of the most commonly believed or interesting myths and misconceptions surrounding online gambling.
#1: Everyone's Luck Must Change
While it's certainly true that most of us will experience up and down swings in our online gambling careers, it must be remembered that every gambling event is independent. That means, the results of previous games do NOT factor in to future ones.
Say, for example you're playing a Roulette wheel, and the last 10 numbers have all been black. It's not likely, but it is possible. Now, looking at that, you may think to yourself… "it's GOT to be red next – it hasn't come in for so long!"…
But at the end of the day, the probability of the next number being red is the same as it is being black. This kind of black-or-white thinking can lead people into falsely believing their luck is due to change… and you should always remember when playing at casinos, that you're not 'due' anything. Previous results don't affect future results.
(Of course, there are some exceptions to this – compensated slot machines, certain variations of Blackjack – but as a general rule of thumb, it remains true.)
#2: Casino Games are Rigged
This is perhaps one of the most circulated conspiracy theories surrounding online gambling – and it bases around the belief that casino games themselves are rigged. Now, what many people forget, is that by their design, casino games don't need to be rigged. Because they use what's known as a house edge, the casinos know that over the long-run, they will be profitable to players.
For example, if a game had a house edge of 1%, that would be that – in the long run – the casino would make a profit of £1 per £100 wagered. That may not sound much, when when you scale this up (and consider that millions of pounds are wagered at some online casinos each day), it's not hard to see how it all adds up.
Combine this, with the fact that all reputable casino MUST only offer games which have been independently tested by an approved 3rd party testing house, and it's easy to completely dispel the idea that casino games are "rigged."
#3: You Can Use Betting Systems To Beat The Games
Betting systems have been around (and in use) for nearly as long as casino games have existed. One of the most popular is the Martingale system. In this system, the basic goal is to keep doubling your bet, until you win. Say you're playing Roulette…
You'll bet on an even-money shot (like Red/Black, Odds/Evens), and if you first bet is £5 and loses, you double your next bet to £10. If that bet wins, then you start over – back at £5. At its most basic level, the Martingale system isn't actually that bad – but there are two major problems with it. Firstly; due to the nature of gambling, it's very likely that you'll encounter long losing streaks. This is OK for the first few hands – but as you keep doubling up, it can prove very costly. Secondly, all casinos put table limits in place to stop this exact kind of system. You may play at a Roulette table with £1-£100 limits. Fine, for the first few hands. After that, however, you may well find yourself exceeding table limits, thus unable to play.
So, as you can see – while some betting systems have merit in principle – in reality, they're ineffective.
#4: Slot Machines Run Hot and Cold
This ties in slightly with the "Casino Games are Rigged" point we looked at earlier. When you're playing a slot machine, it can certainly be tempting to think… "wow, this machine is paying out!" Or… "I've never played a game so feral"…
But it's important to remember that this has nothing to do with the slot being 'hot or cold', and everything to do with the game being random. Each time you press the "Spin" button, the game's RNG (random number generator) is consulted, and it pulls random values. There is NO correlation between the game round you're playing and previous rounds. Remember, all video slots are reputable online casinos go through extensive testing. They're tested over millions (sometimes even billions) of spins – and this ensures that there is no possibility of a machine being 'hot' or 'cold'. Slot machines are random – and the sooner you accept that, the sooner you can go back to enjoying playing them, and worrying less about randomness! (Just ask Trancemonkey in the forum!)
#5: Casino's Can Adjust Game RTPs
This is a common misconception we see mentioned in the forum quite regularly. Some players believe that casinos can adjust the RTP of a game (usually a slot machine) to negatively affect the player. While it's true that some game developers (like Play 'n Go) do offer different RTP settings, the casino operators themselves cannot change the RTP settings in individual games.
In short – if you're playing a game at a casino, then every other player at that casino is going to be playing the exact same game as you. Of course, there are some exceptions – we recently saw Videoslots offering lower RTPs to UK players, for example – but in general, a casino cannot simply adjust the RTP of a slot to negatively affect you. Not only would it NOT make sense as part of a business decision, but it would also be illegal in many jurisdictions – not something you need to be worrying about!
#6: Online Casinos are "Dodgy"
Back when online casinos were first popularized, there was a lot of negative stigma surrounding them. They were – for a time – a great way for criminals to launder money… and some online casinos stunk of fraud, deception, and foul play.
Thankfully, today's online gambling world is incredibly well-regulated. Any reputable online casino (that receives a gambling license) must go through a huge number of hoops to receive their license, and subsequently approval to operate. Their games must be tested, their financial accounts audited, and their responsible gambling policies regularly checked.
Even some of the world's weaker licensing jurisdictions like Curacao enforce license conditions on casinos… and while you – of course – get the odd rogue outfit, most casinos today are incredibly safe to play at, fair, and highly regulated.
#7: Game Providers Can "Follow You"
This is something else that we've seen mentioned in the forums a few times – and thankfully, industry experts like Trancemonkey have continually put this theory to bed.
Game providers cannot "follow you" across multiple casinos. Aside from a generic player tag, and some basic details like your account balance, the game developers don't know who you are… where you're from… how old you are… they don't know (and don't need to know) anything like that.
This is one of the most ridiculous misconceptions on this list, because it has no real merit. Game developers already make enough money from casinos hosting their games – and they do NOT need to track individual players across multiple casinos for any reason.
#8: Online Gambling is Illegal
While it's true that online gambling is illegal in some countries – most Westernized and European countries allow online gambling in one form or another. Of course, in places like the USA, the rules become a bit murkier – but it's still not illegal to gamble online.
If you're worried about whether or not gambling is illegal in your jurisdiction, the first thing to do is to find out whether your country/jurisdiction has a gambling regulator that specializes in online gambling. You can check our extensive Licensing Jurisdictions reviews pages for details about this.
As a general rule of thumb, gambling online is legal – and only a small handful of countries actually state that it's illegal. Still, if you're paranoid and are unsure whether it's legal in your particular country or jurisdiction, feel free to create a post in the forum. One of our experienced members will be happy to help you!
#9: After a Win, You're More Likely To Lose
This is yet another common misconception that can be put to bed relatively quickly when you consider the fact that casinos and the games you play have no memory. Every single time you play a game (except for a very small number of exceptions) a number is pulled from a random number generator.
There is no connection to previous game rounds – and each event is completely individual from the previous one. Where this misconception stems from, is likely the nature of gambling itself.
Big wins are pretty few and far between – so, when you get one, it's only natural that you're pretty likely to go on a losing run afterwards. This is many people advocate for always making a withdrawal after hitting a decent-sized win. Sure, it can be incredibly tempting to carry on gambling – maybe even raising your stakes in the hope of winning more – but in the vast majority of cases, you're going to end up losing (and kicking yourself later!)
#10: Stake Size Affects the RTP
We've seen this mentioned in the forum quite a few times – and while player after player has commented that "their win ratio decreases after they raise their stakes" – not one conclusive pieces of evidence has given this theory any merit whatsoever.
What many people forget, is that the vast majority of players play at small stakes. Generally, in the forum, we see the 20p-£2 range to be the 'norm'. Of course, with most players playing at these stakes, there are going to be less big wins on higher stakes. Sure, they appear from time to time, but as a general rule of thumb, the smaller stakes are far more common.
This isn't taking into account the fact that it would be downright illegal if game developers were changing the game's performance depending on the stake size being played.
Now, there is one very important distinction to make. On some progressive jackpot games, developers do change the gameplay (and sometimes the RTP) dependant on your stake. In some cases, the higher bet size a player is playing at, the more chance they have of winning the jackpot attached to the game. This is relatively rare, and only appears on progressive jackpot games – so it's not something the average player needs to worry about. Still, we thought it was worth mentioning.
If You Have Questions – Ask!
The very nature of online gambling means there are likely to be questions surrounding around it. It's incredibly easy to think that games are "rigged" or "changed" when you're on a losing streak… and when you go on hot and cold streaks, it really can be tempting to think that things are changing behind the scenes.
Just remember this, however; the online gambling industry is worth billions of pounds each year. Online casinos and game developers make enough from the games themselves, that it would make no sense to "rig" the games. If they did so, sure – their short term profits may increase… but when they get caught (and they WOULD get caught), they'd be subject to million-pound fines… their business would be as good as dead in the water… and they're likely face criminal prosecutions too.
If you feel like things aren't quite "right" – there's almost certainly a logical explanation, and you're welcome to post in the forum if you have any questions or want clarification over anything works. There's a great thread called Ask Me Anything About Slots, which was created by Trancemonkey – a game developer and well-known figurehead in the iGaming industry. He's happy to take questions and show you EXACTLY how things work – and it's a great thread to have a read of even if you don't have questions – it's very interesting.
Related Articles