Are Slot Machines Rigged?
By Alex Smith, Last updated Nov 3, 2022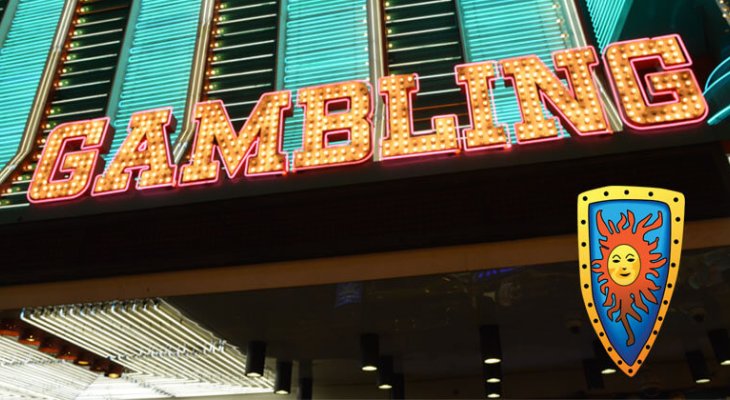 One of the most common complaints that you will see from gamblers online is querying whether or not the casino games and slot games are rigged. This is no surprise – and, especially for newer players – knowing whether or not the games at online casinos are truly fair at random or not, is a valid question.
Thankfully, in today's online gambling world, there are many safeguards in place to ensure that slot machines are not rigged. Of course, if you play at online casinos in unlicensed jurisdictions – such as Costa Rica and Russia – the chances of encountering a rigged video slot machine increase. However, provided you play at an accredited casino licensed in a reputable jurisdiction, your chances of running into a rigged slot machine are virtually zero.
However, we appreciate that that will not be enough for some people. For example, in the Casinomeister forums, there are tons of threads complaining about games and questioning their randomness – like THIS one.
Some of these questions are posted by troll accounts – while others appear, at first glance, to have merit. Companies have even been found to offer rigged machines in a couple of cases. In this guide, we will show you everything you need to know about whether slot machines are rigged or not and what safeguards are in place to ensure that when you gamble online, you're playing fair and random games.
So… Are Online Casinos "Rigging" Slot Machines?
The short answer is no. What you have to remember is that online casinos are businesses. They are not above the law, and, in actuality, online gambling is one of the most regulated industries in the world. Moreover, by design, slot machines do not need to be rigged. They are built in a way that guarantees the casino is a long-term profit.
If a casino or game developer was found to be offering rigged games, not only would they be fined millions of dollars – and potentially face jail time – their business would be shut down immediately, they would lose all of their online gambling licenses, and they would have zero credibility.
Before a slot game can even think about being released, it has to pass through a rigorous number of tests. These tests are all designed to ensure that the games are using a true random number generator and that there is no hidden code within the game to scam players.
However, that's not always enough – as you'll see later in this post.
How a Slot Machine Could Be Rigged
Later on, we will look at some of the many safeguards put in place to ensure players don't end up playing rigged casino games. However, there are ways that the casino could offer fraudulent versions of casino games – and below, we're going to take a look at a couple of the scenarios.
However, you must remember that once a game studio or casino has published a game, the code behind the game cannot be altered without the game needing to be re-tested. We will talk more about the testing of casino games later on on this page.
Lowering the RTP Without Informing Players
Lowering the RTP of a video slot is a bit of a grey area. While it is a requirement in most online gambling jurisdictions that players be able to view the RTP of the game, at the time of writing, there does not appear to be any legislation requiring casinos to inform players if the RTP changes.
Firstly, what is an RTP? RTP stands for return to player – the amount of money a slot machine expects to pay out in winnings. For example, if a video slot has an RTP of 98%, for every $100 that is wagered through the slot machine, $98 is expected to be paid back to players. In this situation, the casino can expect to make a profit of two dollars for every $100 wagered on the game. However, RTPs are calculated over billions of spins. This means in the short run; they mean very little.
Many game developers release slot games with multiple RTP settings. Some casinos can offer lower RTPs on certain games. While it is perfectly legal for casinos to choose a lower slot version to offer players, they cannot change the RTP. This is a pervasive myth; only the game developer can do so.
Using a Fraudulent RNG
A signal is sent to a decentralized random number generator whenever you play an online casino game, whether a video slot or a table game like Roulette and Blackjack. This random number generator returns a specific value, which the game will then use to display the result of the spin or hand.
Like the games themselves, these random number generators are subject to rigorous testing – and an authorized testing house must approve them before they can be incorporated into the game. All licensed casinos must use a random number generator hosted – for example, not on their own casino server.
This means that the casino has no direct access to the random number generator. This is one of the main reasons why it's so important to only ever play at licensed, reputable casinos.
Who Checks Games?
All online casinos and game developers promote that their games are safe, fair, and random. But, of course, they don't expect you to take their word for it – and gambling legislation means that an approved testing house must test all games.
For example, every online gambling regulator will have a list of approved testing houses through which operators and developers can certify their games. These testing houses are entrusted with monitoring and regularly testing all licensed operators with valid online gambling licenses. They will conduct various tests, including ensuring that the random number generator used is fair, that games are living up to their expected return to player percentages, and that players are treated fairly.
Testing houses have several responsibilities. They check to make sure that game rules correspond to the actual rules of the game, they carry out functional testing games – including testing for correct game operation, verifying the game logs, and checking for any game interruptions – and they evaluate all of the data that they collect to look for any inconsistencies.
Testing houses are an essential part of online gambling, and below, we will be looking at some of the leading contenders in the online gambling world.
eCOGRA
eCOGRA is, without a doubt, the world's most well-known testing house. The name stands for E-Commerce Online Gaming Regulation and Assurance. It is a testing house entrusted to test games from most of the world's biggest game developers, including NetEnt, Quickspin, and Big Time Gaming. eCOGRA is a UK-based company that works closely with the U.K.'s Gambling Commission and the Danish Gambling Commission.
eCOGRA was established in 2003, and they have been awarded the United Kingdom accreditation services ISO accreditation which means they are held in very high regard by operators worldwide. If you have ever played a video slot online, there is a perfect chance that it was certified by eCOGRA.
Gaming Laboratories International
Gaming Laboratories International – known as GLI – is another modern and well-respected testing house. While Gaming Laboratories International is a US-based company, they work primarily in the United Kingdom. Their logo can be seen on many UK-focused online casinos, and they are responsible for testing games from some of the world's biggest game developers.
Gaming Laboratories International received the certification from the U.K.'s Gambling Commission in 2008, and initially, when founded in 1989, they focused on testing games for land-based casinos. However, throughout the years, they expanded worldwide, and today, they split their time between certifying games for the land-based and online gambling markets.
Technical Systems Testing
Technical Systems Testing – known as TST – is part of the Gaming Laboratories International group. It was established in 1993 and became a part of the Gaming Laboratories International group in 2010. Technical Systems Testing has a solid reputation in the online gambling world and is also one of the most experienced testing labs on planet Earth.
Technical Systems Testing is one of the only testing houses with laboratories in multiple locations. Like its parent company, they operate in land-based and online gambling markets. In addition to testifying and certifying games, Technical Systems Testing also provides consultation services on technical safety and observance for casino operators.
iTech Labs
iTech Labs is another really well-known name in the online gambling world, and they are an ISO/IEC 17025 certified testing laboratory. They have more than a decade of experience in the online gaming industry, and they are based in Australia. In 2014, they received accreditation from the U.K.'s Gambling Commission and had recently become the second-largest testing house in the UK market.
Gaming Associates
Gaming Associates choose all Jews is one of the less well-known names on this list, which is surprising given that they were established in 1990. Gaming Associates have been working with gambling companies since 1990, although they focus primarily on sports betting rather than slot machines.
Gaming Associates were pioneers in the early regulation of Internet gambling. They developed testing for random number generators and gaming compliance and are also highly experienced at evaluating player logs at poker sites to help operators detect collusion and ensure that all poker games are running fairly.
SQS
SQS is one of the world's largest testing houses and has been active in the gambling industry for over 30 years. The group was first established in 1982 back in Germany, although today, they operate worldwide and work with several non-gambling clients, including Volkswagen and Deutsche Post.
Their work in online gambling is just a tiny part of their overall business operation, and they tend to focus more on the regulatory and consultative side than certifying testing games.
The GameART Scandal
As we have seen, today, online gambling – and the games you play – is a very regulated industry. However, as with anything in life, there are exceptions to the rule, and one of the most notable examples of this is with a company called GameArt.
In 2018, a forum member posted the following thread here at Casinomeister;
"There is a game called Thunder Bird from GameArt. I like the game, playing some in real life with mixed results. But I've been playing in fun mode for the past few days at VideoSlots. I've tried both desktop and mobile platforms. This game in demo mode hits the bonus like crazy. Rare to go fifty spins without one. Less than ten spins are standard. I've only once gone over 100 spins.
Took me less than 1/2 hour today to get my balance, starting with 500 and $10 bets to over 100K, with a max bet of $40. The other day it took me nearly an hour. Only once have I lost the initial stake of $500, and I think I started with a max bet that time.
I will say that I think the bonus rounds pay similar to real mode, generally being 40 to 150 x bet, with a very few under 20x, and again a very few over 400x. I have always understood that a demo mode must pay the same as a natural mode as a licensing requirement. The Game Payouts on the VS pages show an RTP in line with what should be expected.
I will also try some of GameArt's other titles in demo mode. I was wondering if anyone knows of other casinos running their games. I would not imagine that this is isolated to Videoslots.
In a now-laughable response, the forum representative for Videoslots casino replied, stating:
"The math and RTP are the same in demo or real modes."
Members continued to comment about this until Dunover stepped in saying:
"This game is 100% GIMPED in demo mode. Jasmine's thread reminded me of a new game of theirs, King Of Monkeys the other day I did the data. I played it and thought it was crazy! I wish I had this luck in my real play as I had 2000x and 300x features in the first 40 spins! So I've opened ThunderBirds up five times now, and every time, it is evident that I cannot lose on it, feature after feature, and in those features, all significant results – the same as King Of Monkeys.
The demo games on their site clearly provide quick access to the big win graphics and features, probably by having a 150% RTP setting or something. Nothing wrong with that, but IF Videoslots are linking to the GameArt site for their demo play versions, they should cease immediately! These directly-sourced games, from my experience, provide a hugely enhanced RTP in all cases; this is beyond reasonable doubt!"
As it turned out, GameArt had decided to offer a higher RTP version of their games in demo mode so that players would almost always win when they pressed in the demo. It's important to point out that no evidence was ever uncovered showing that real-money gameplay was affected. However, GameArt was clearly in breach of online gambling licenses, most of which state that demo play gaming must use precisely the same odds and payout percentages as real-money gaming.
To give credit to Videoslots, they removed the games from GameArt – although it continues to affect the credibility of the software developers who were, at one point, in the process of applying for a UKGC license.
Push Gaming Raises Questions
If you like playing slot machines at an online casino, or even if you play slot machine games in land-based casinos, you may have heard of Push Gaming. Most people who like to play slot machines at online casino sites will probably have heard of the game developer – and they have released some incredibly popular releases, including Jammin' Jars, Tiki Tumble, and Razor Shark. However, one of their slot games – Jammin' Jars, also came under scrutiny when JK777 posted this thread.
He stated: "Guys explain this to me. Casino Daddy and Shirox got the same 1660x win on Jammin Jars. It's exactly the same. This game has so many possible combinations that it's impossible to hit the same screen along with the same feature if the slots truly are random. It looks like streamers are very "lucky" with this game."
He noticed that two videos of streamers hitting big wins had IDENTICAL screens – meaning every symbol was in the same place. This would be a trillion-to-one scenario if the slot machine were genuinely random, critics argued, like Chipkin9:
"It's not just the win value that is identical; look at Copley's side-by-side video. Every symbol from both videos is in an identical placement to the other. It's simply not possible, given this slot's billions or trillions of combinations.
Look at Shill(ox) or whatever he's called reaction. Staged as staged could be, no real excitement in his expression, just the expression of knowing exactly what is coming already. Who pays them for these videos? Casino or developer…either way one of them is triggering these wins on demand. So there goes the idea that slots are indeed random, and the proof everyone keeps asking for that slots are rigged.
Suppose the casino is triggering these for them to lure new players. In that case, it's illegal in every single fucking way and reveals unequivocally that casinos have complete control of the slots, your balance, and wins, as well as your impossibly cold spells that drain your balance. I feel sick just looking at that, to be honest."
In fairness, it DID look bad – but then our beloved Trancemonkey (a game developer at IGT) offered the following explanation:
"I'm not sure why I'm getting involved here because I know what's coming, but here goes… and bear in mind this is just my theory but is likely correct. I hope it is anyway, as I've used a similar technique before to what I'm about to explain in a similar game…
On games such as Jammin Jars, it would be almost impossible to design "reel bands" in the way you would normally do them. So what I imagine Push has done here is set up the game and then done billions of Games and stored the results.
Then what happens is this game runs in effect like a lottery… so the server is asked for a game and sends a sequence back. The sequences are sent back from the server but the sequence is already predetermined. In other words, the choice of the sequence is randomly determined but the sequences are preset.
For further clarity, imagine the chance of a 1600x win is 1 in 200,000. There may only be one pattern/sequence that pays 1600. So if the game chooses 1600x on that particular game to play, then the sequence it shows to the player is the one you see in both videos.
Could they have designed the game so everything was randomly determined on every drop… possibly? But if they HAVE done what I'm suggesting, then it explains why the two are the same.
Caveat… I understand why this gives the impression that something underhand has gone on, but having done some complex games before that also needed to work on this "ticket" system (as we call it) makes sense.
In a regular slot game, you would ask the RNG for some reel band positions and just evaluate the win. But in this game, I imagine they simply have a very large pool of outcomes and pick each one at random.
It's still random… it's not rigged. But yes, if the pool is too small, then shit like this happens. It would be good for Push to comment here though. My guess is I'm right… my second guess is that I very much doubt any of you will believe me."
It makes perfect sense – and Push Gaming is a licensed, reputable company. It is, however, a good example of why those playing slot machines ask the question "slot machines rigged?" so frequently.
An Industry Expert Gives His Viewpoint
Trancemonkey is a member in the forums who is VERY familiar with slot machines – he builds them! He was very active on the forums a few years ago and answered many questions about whether slot machines rigged exist. Here are some of the most common questions he was asked – and his responses:
Why does everyone involved in the industry keep repeating that slots are random?
Please discount social gaming slots, as these are often not random. Put simply; slots ARE random. The easy mistake is confusing an outcome's random selection with a random outcome. Let me explain.
I have a bag with ten balls in it. All the balls are numbers 1 to 10. I blindfold you and get you to select a ball. You have an equal chance of pulling a 3 out of the bag. And because you were blindfolded and couldn't have known what ball you picked out, the outcome is random. Right?
Now I will give you a bag with 12 balls in it. Ten of the balls are numbered 1 to 10, but there are two extra balls with the number 3 on them. You're still blindfolded, so your pick is random, but now you have a higher chance of picking the number 3.
This is precisely how slots work… not every prize is distributed evenly… it can't be. But the outcome is still randomly determined. Using the ball example, after every slot spin, all the balls are put back in the bag, and in the next game, another random draw happens to get the result.
Does that make sense? Please feel free to ask any other questions this throws up if you still aren't sure or don't believe they are random, and feel free to add a further explanation as to why you feel they are not random if this doesn't dispel that myth."
Bonanza from Big Time Gaming slots can quickly go 1000s of spins without a bonus, only to pay less than 100x when it eventually drops in. Big money sits within the bonus round. Is this just a poorly designed slot, or has it been designed to make the player gamble more than they meant to? It borders on responsible gambling ethics.
"Any game with a bonus frequency of > 1 in 100 could go 1000 games without a bonus… I'm not sure what the bonus frequency is on these BTG games, but I imagine it's infrequent and highly volatile – they would have to pay the kind of wins that these games can deliver…
I have to take umbrage with your last point, though – no one makes players gamble more than they meant to; that's their own choice. We don't want or need problem gamblers – we want people to play with funds they are comfortable with losing (if indeed they DO lose) and enjoy their time gambling. My games aren't bordering on being irresponsible. If you decide to gamble irresponsibly, then that's your choice. Whether it's a good game or not, that's a different discussion."
How can a slot have one event happening 1x on average every 22.000 spins at small bets, 1x on average, every 1Mio spins at medium bets, and never in over 1.2Mio spins at high bets without being weighted?
"My simple guess would be that the reel band design on DOA has been designed, that that result is doubtful. This kind of thing is very normal in slot math design – it's bloody hard to get more than a few gorillas on Rhino, isn't it… far easier to get a big amount of Rhinos, even though it's a higher symbol…not every win has the same chance of happening – results can vary wildly."
After a new deposit and continuing playing the same slot, free spins and more variations of wins come…the slot doesn't feel the same as it did at the previous deposit/session; why? Is there something pre-programmed to lose up a slot after a new deposit?
"No – think about it this way… if you made a slot "looser" after a deposit, you would (as an operator) be running the risk of people taking advantage of that.
At this juncture, I will mention that social casinos can manipulate the game based on your balance, games since the last big win, etc.. Why? Because they can – there is no cash to be lost by them doing this – if you're going to spend, you'll lose eventually and spend anyway, so some manipulate the games based on all sorts of things. They are not gambling and don't fall under the same laws."
Speculations about Rigged Games
There are some exciting posts in the forum – about playing online slots and other casino games – like THIS one from Bernyel and THIS one from 4 of a Kind. All industries have their bad apples. Online gambling is no exception. However, when you play at an online casino and play slots, the slot game you play will have been RIGOROUSLY tested.
Slot machines have to undergo SO MUCH testing – that it costs the game developers and software providers hundreds of thousands of dollars per game to certify them. An online casino site can ONLY offer certified games – so if you like playing slots or progressive jackpot slot game titles, you don't need to worry about if the slot machines are rigged or not. Learn more about how slot machines work (not in Las Vegas – online slot machines), and you'll learn even more about how to play slots safely in the knowledge you're enjoying a fair, unbiased game.
Other Interesting Articles you Should Read