5 Common Slot Machine Mistakes
By Alex Smith Apr 28, 2022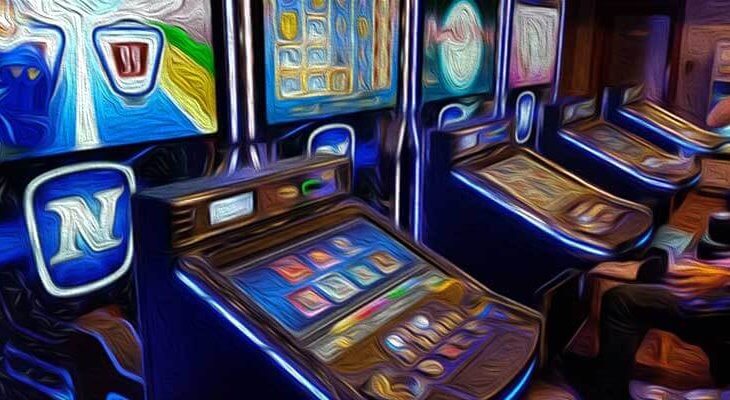 Today, online video slots are more popular than ever. Each day, millions of spins are put through slot machines, and it's clear they've become a popular go-to source of gambling entertainment for many players. While there is no strategy to playing slots, there are a few things that beginners (and even some of us experts alike) can get wrong – and in this post, we're going to be taking a look at some common slot machine mistakes.
1.Choosing a Low RTP Machine
RTP (the Return To Player percentage) is the amount that a slot machine can expect to make operators over a long period of time. Say, for example, that a slot machine has an RTP of 97%. What this means, is that – on average – for each $100 wagered through the slot, the casino will make $3. Or, that players will lose $3 for every $100 they stake through it.
Every video slot on the planet has an RTP – and it's a necessary way of ensuring that casinos can actually make money. But, did you know that not all games carry the same RTP?
Generally speaking, online video slots carry an RTP between 93-97%. Some are higher – some lower – but this is a pretty good guideline for all slots. Simply put, the higher the RTP, the less money you can expect to lose in the long-run. However, remember that in a short space of time the RTP is unlikely to affect your experience too much.
Now, one other thing to point out on this subject is that some providers – Play 'n Go are a good example – offer the same game in different RTP configurations. For instance, they may release a slot with three RTPs – the casino can then choose which one to offer its players.
Most licensing jurisdictions require casinos and game developers to display the RTP, so it's always worth taking a quick look and making sure you're not playing a game too low. Anything below 95% online is a little on the low side. Similarly, anything about 97% is on the high side.
2.Ignoring Bonus Terms and Conditions
Have a quick browse of the Casinomeister forum, and you'll see this is a common problem; players take a bonus from an online casino, only to find that the bonus (and any winnings associated with it) are 'voided' by the casino due to breaching bonus terms and conditions.
Almost all online casinos impose certain terms on bonus funds – and one of the most common is that you can stake a maximum of however much per spin. This limit is typically $5, and if you spin any higher than this, you risk the entire bonus being voided by the casino.
While – thankfully – many online casinos now have special software that automatically blocks bets larger than those allowed, it's not always the case, and you should always read the terms and conditions – in full – so you know what you can and can't bet.
Some video slots will also be excluded from being played using bonus funds. This is usually due to a high RTP, or because it's possible to 'progress' through the slot. Again, any game exclusions will be found in the bonus terms and conditions and we highly recommend that you have a thorough read of these as it will reduce the chance of you breaching any bonus terms.
3.Staying On Just One Game
It's very easy to get fixated on just one slot. In fact, when you consider that a small handful of the hundreds of game developers make up for, probably, around 90% of time spent on their games, it's not hard to see why.
The reality is, however, that there's a huge world of creative genius in the video slot world – and new games are being released every single day of the week, so there's always something new to try out.
While it may be tempting to stay within your comfort zone, if you don't branch out and try new slots (from developers you may not be familiar with), you'll never know what else is out there!
Some of the smaller, more niche game developers which are worth mentioning include Just For The Win, Leander Games, Inspired Gaming, Red Rake, and Iron Dog Studios.
4.Clicking The Dreaded 'Max Bet' Button
Some slots – not all, but some – have a 'Max Bet' button. Many players have commented on whether this button is ethical or not, as – when pressed – it will often increase the stake to the maximum size possible and then automatically spin the reels.
For far too many players, this has resulted in a single spin of $100 or more – often wiping out all, or a significant part of their balance. Casinos are also reluctant to offer compensation – after all, who's to say they "didn't deliberately press the maximum bet button".
While – thankfully – these buttons are becomming less common (and when they do appear nowadays, they sometimes just increase the stake, without actually spinning the reels), it's still something to look out for. It's something many new players have fallen victim too, and it's extremely annoying so always be on the lookout and tread carefully!
5.Assuming a Slot "Has To Pay"
This is a common misconception that even the most advanced slot players can struggle to comprehend. Every single time you spin a slot, the result is completely independent from past rounds. (There are a few rare exceptions, but this is the case for 99.9% of online video slots.)
In simple terms, this means that it doesn't matter whether you've been winning or losing – on the next spin, you have exactly the same chance of hitting a big win, or nothing.
Just because a slot has gone 100… 200… even 500 spins with triggering the bonus round does not mean it's 'due'. Just because you haven't had a win for 20 spins does not mean the likelihood is increased on the next spin.
A great rule of thumb that many players try to stick to, is to give a slot 100 or 200 spins. Whatever happens, after that point, walk away and change the game. If you wait around assuming a slot has to pay, you could end up finding yourself spending hours – and a ton of money – on the game… and, there's absolutely no guarantee that it WILL ever pay.
What Tips Would YOU Recommend New Slot Players Stick To?
If you're a fan of playing online video slots, do you have any tips you'd recommend to new players? Is there anything you especially would, or wouldn't do? Any games you would advise people flock to – or avoid like the plague?
Let us know in the forum – we're always keen to hear what advice other players have to give.
Related Articles