Paddy Power Account Locked
By Alex Smith Jul 14, 2022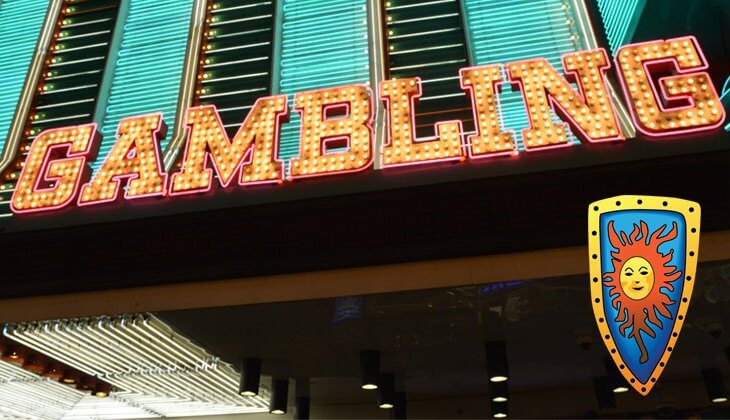 If your Paddy Power account is locked, you may be wondering what led to this. Usually, the online casino will email you to tell you why they locked your account. If you did not receive an email, you should contact the customer support team directly.
On this page, we will look at some of the common reasons your Paddy Power account may have been locked. We will also look at how to rectify the situation.
Reasons for Account Blocks
There can be many reasons why your Paddy Power account is blocked. If you find your betting account blocked, keep reading to find out why you may be seeing an "account suspended" message when you try to log in.
Multiple Accounts
One of the most common reasons for an account suspension is multiple accounts. Paddy Power states that all players may only open one account. If you have opened a duplicate account, the Paddy Power customer support team will pick up on this. When they do, they will block both accounts.
If you are facing an account suspension because of multiple accounts, you will usually be able to get your original account back. However, if Paddy Power deems that you opened a second account to try to gain an unfair advantage over the online gambling website, you will probably be banned from using the site entirely.
If Paddy Power deems that it was an innocent mistake, you probably don't have anything to worry about. However, it is up to the discretion of the online gambling website. If they do give you your account back, you will need to undergo an enhanced verification process.
Arbitrage
Paddy Power may restrict your account if they notice unusual betting patterns. This only applies to sports betting, naturally. Some people call this arbitrage betting. This is when you join multiple bookmakers to try and hedge your bets to guarantee a profit.
Bookmakers now work together to stop these bettors. As a result, it is quite easy for Paddy Power to notice accounts that do this. While arbitrage betting is not illegal, it is against the rules of Paddy Power. If you were suspected of being involved in this, your account would be suspended.
Most of the time, it is not possible to unsuspend an account that has been blocked for unusual betting patterns. Your Paddy Power account is unlikely to be reopened unless there are mitigating circumstances.
Incorrect Details
If you enter incorrect personal details when you open your Paddy Power account, it could be shut down at any time. This could be a temporary or permanent suspension, depending on the circumstances. Even if you have completed a know your customer (KYC) check, your account could still be shut down for this reason.
If Paddy Power discovers, at a later date, that you used incorrect information when signing up, they may shut your account. Furthermore, if you hold multiple accounts with Paddy Power, they may shut your account, as we saw earlier. The only reason you are allowed multiple accounts is if you have special mitigating circumstances.
Using a Payment Method Someone Else Owns
Paddy Power, like all online casinos, forbids the use of a payment method that doesn't belong to you. For example, if you use your partner's debit and credit cards, you risk your account being blocked. Furthermore, using a payment method that doesn't belong to you can also result in your funds being forfeited. This includes your initial deposit and your winnings.
If you use a payment method that doesn't belong to you, and Paddy Power discovers this, your account will be blocked. Any existing bets will become void.
If you and your partner share the same debit and credit cards, it is best to contact the Paddy Power customer support team beforehand to check if this is OK. Usually, your partner will be required to provide proof that it is OK for you to use the other card.
As a general rule of thumb, when gambling online, you should only use payment methods in your name. This will prevent issues later down the line. It will also prevent your online gambling accounts from being suspended without warning.
Underage Betting
Underage betting is illegal in all countries. No online gambling website that is licensed and regulated will knowingly allow underage players to join. If you are underage, your Paddy Power account will be locked without warning. There will be no chance to appeal this decision. You will not be able to open a Paddy Power in the future.
If you are suspected of being underage but you are, in fact, over the minimum legal age required to gamble, you will need to complete an enhanced know your customer (KYC) check.
Please note that Paddy Power will carry out extensive checks if you are suspected of underage betting. Online gambling operators can be fined a LOT of money for allowing underage players to gamble.
Contact Customer Support to Get Your Account Back
If you find your Paddy Power account has been suspended, the first thing you should do is check your email account. Usually, you will have received an email letting you know why your account was suspended.
However, if you have not received an email, you should reach out to the Paddy Power customer support team directly. Please note that there are no guarantees that they will be able to discuss your situation via live chat. If you are discussing an account-sensitive topic, they will usually require you to contact them via email. You can find the email address of the customer service team on the main Paddy Power website.
Depending on why your account was banned in the first place, you may be able to request your account to be reopened. However, if you have breached any of the terms and conditions, it is unlikely this will happen. The Paddy Power team will be able to provide you with more information when you contact them.
Some other Useful Articles