How Old to You Have to Be to Go to a Casino Uk
By Alex Smith Apr 26, 2022
There's a plethora of rules, restrictions, and arbitrary decisions made in our lives on our behalf, and these are often in the form of laws. For example, if you lived in the UK and went to your local Tesco and tried to buy a pack of cigarettes when you were 17, 5 minutes before you turned 18, you would be breaking the law. Five minutes later, you'd be able to buy that pack of cigarettes legally. Why is it that a 5-minute difference determines whether the simple act of buying cigarettes is legal or not?
To make things even more complicated, add to that the fact that it's not actually illegal for anyone under 18 to smoke cigarettes — only purchase them — and things start to get even more confusing. In fact, in countries like the USA, the legal smoking age in some states is 21, so it becomes even more apparent that these age laws and regulations are arbitrary.
Regardless of the legality of buying cigarettes in the UK, the minimum age for gambling is also quite complicated. Unlike many other countries with a simple 'one minimum age for all gambling activities,' the UK again likes to make things complex. The minimum age to buy a lottery ticket is different from the minimum age required to enter a land-based casino, for example. On this page, we will explore the different gambling age laws in the UK and new restrictions designed to protect underage players. We'll also look at whether the UK Gambling Commission could be doing more to prevent underage gambling.
What Is the Current Legal Gambling Age in the UK?
The laws surrounding online and offline gambling in the UK can be pretty complex. At the time of writing, there are several different age limits depending on what type of gambling you choose to participate in. Below, we look at the different categories of gambling and the respective age limits:
| | |
| --- | --- |
| Type of Gambling | Age Limit |
| Casino & licensed gambling premises | 18 Years |
| Gaming Machines (CAT A, B1, B2, B3, B3A, B4, and C.) | 18 Years |
| Gaming Machines (CAT D) | 18 Years |
| National Lottery | 16 Years |
| Scratchcards | 16 Years |
| Football Pools | 18 Years |
| Private Betting | No age limit |
| Equal Chance Gaming | No age limit |
| Prize Gaming (Fairs, Entertainment Venues) | No age limit |
As you can see, UK gambling laws and regulations can be quite confusing; the gambling age for one type of gambling can vary from one to another, and it really all comes down to the specific type of bet you're looking to place. For example, a 16-year-old is allowed to spend as much money as they want on the National Lottery or scratchcards, but they'd have to wait until they are 18 before placing a bet on a football match.
Children are allowed to play gaming machines (the kind of machines you find on piers and in seaside towns). This has actually been criticized many times in the past as many people think it's encouraging kids to gamble from a very young age.
When it comes to bingo halls, things get even more complicated. It's legal for 16-year-olds to enter a bingo establishment, but until you're 18, you're not allowed to play the games, as per the Gambling Act that the UK Gambling Commission now enforces. Essentially, 16 and 17-year-olds can go to bingo halls but do nothing other than watch; they can't play the slot machines either.
Because of this confusion, most bingo clubs in the UK currently don't allow anyone under 18 to enter the premises. This rule makes things much easier. It ensures they don't have to worry about the legal age limit in their gambling facilities, or worse, worry about illegal gambling by someone using a fake ID, underage gamblers, primarily.
Why Are There Different Age Limits?
Of course, none of this implies that the gambling age should be raised just to avoid misunderstanding. However, there appears to be a paradox; children of any age may play on machines with jackpots of less than £5, but not if the prize value exceeds that. Why is it that one type of gambling is considered more harmful than the others?
It couldn't be because of the large sums of money that can be won, considering that a sixteen-year-old may win over £100 million by playing EuroMillions. It's also hard to think that the rate at which young punters may spend their money in games like roulette or blackjack makes a difference, considering that a scratchcard can be purchased, played, and repurchased in the same amount of time as either of those games.
According to research, juvenile gamblers are two to four times more likely than adults to develop a gambling problem. However, what we don't know is why one type of gambling was thought to be innately less addictive than another. You'd think that something like the National Lottery, with its sizeable potential payout for relatively low output, would be the most addictive of all.
It's strange that something so obviously biased in favour of the 'house' is permitted for individuals under eighteen while other types of gambling are forbidden. The 'edge' in the lottery is over 50%, but it is closer to 1% in blackjack and roughly 2.7% in roulette.
As previously indicated, one issue is that of quick re-staking. When you sit and play roulette, you may wager additional money within a minute or two of your previous bet. However, when you play the lottery, you must wait at least a couple of hours between putting your bet and receiving the results.
However, the fact that scratchcard gaming is permitted for sixteen-year-olds again undermines that argument. Oflot, the British lottery watchdog, produced a study in 1998, four years after the National Lottery was started in the UK, claiming that 5% of those under sixteen had a gambling addiction and 2% had a scratchcard preoccupation. However, the issue remains as to why the lottery is not subject to the same age restrictions as other types of gambling.
The apparent response is cynical, but it argues that the National Lottery was created by the government, and they didn't want to miss out on the additional money that would have been lost if the legal age had been raised by two years.
There's also little demand for changing the lottery's legal age restriction, which means it's unlikely to be pushed by one political party or the other if they don't see the value. For example, under the Conservative government of 2015-2017, a petition to raise the age restriction to eighteen had only nine signatures.
Do People Want to Raise the Minimum Gambling Age?
While it's not a huge topic, some discussion has been had in the UK about changing the gambling age, both for land-based casinos and online casinos. Much of the argumentation behind the decision not to amend the gambling act comes from a very comprehensive study in Finland. You can read a brief summary of the study below:
"AIM – The legal gambling age in Finland was raised from 15 to 18 years in 2010, but slot machines were given a transition period that ended with the full law coming into effect on 1 July 2011. The widespread accessibility of slot machines and their popularity among youth led us to consider how the age limit was enforced in the Finnish gambling monopoly system and to analyse how underage gambling on slot machines changed after the raising of the minimum age. METHODS – Two nationwide cross-sectional surveys were conducted in 2011 and 2013 (12–18-year-olds; N=8101; average response rate 42%).
The main measure was the self-reported six-month prevalence of slot machine use overall and by venue (shops; kiosks; petrol stations; restaurants/cafés; ship travels to Sweden/Estonia; other). Changes from 2011 to 2013 were tested by using the χ2 tests and multivariate logistic regression analyses.
As a reference group only, 18-year-olds were analysed, as they were of legal age to gamble. RESULTS – The six-month prevalence of slot machine use among 12–16-year-olds declined from 44% in 2011 to 13% in 2013 (p <.001). The decline was the most pronounced in shops.
A significant interaction was found between age and survey year; slot machine use declined more sharply among 16-year-olds than among those aged 14 or 12. CONCLUSIONS – These findings suggest that raising the legal age limit from 15 to 18 years significantly decreased the prevalence of slot machine use among minors, even in a policy context where the general availability of gambling products was not reduced."
The study is relatively telling, although it focuses mainly on slot machines at online casinos instead of conventional casino games, sports betting, horse racing, or anything like that. Still, the study shows that 40% of fourteen-year-olds were more than happy to place bets on slots a year before they were legally entitled to do so, which is a worrying trend.
With the UK gambling age still set at 18 for most casino games and sports betting, it doesn't look like this will change any time soon. Although, many campaigners do want to raise the UK gambling age for scratch cards and lottery tickets.
New Online Gambling / Online Casinos Age Verification
In 2019 the UKGC announced a major overhaul in terms of the Gambling Act. While gambling laws weren't directly impacted, the changes were pretty intense, changing the way online casinos, horse racing sites and sports betting websites had to verify the ID of their players.
Following a review of age verification procedures for all UK-licensed online gambling operators, the UKGC announced that all sites with a UK online gambling license MUST verify a player's identity before the customer can make a deposit or place a real-money bet. Furthermore, casinos are restricted from letting players access demo versions of the games (free-play) without verifying their ID first.
In the past, players could join an online casino and make a deposit with no problems, provided they verified their ID within 72 hours. However, the UKGC believed that minors were slipping through the cracks, bringing in these new rules and regulations.
At first, a great deal of confusion plagued the UK industry. Indeed, many operators left the UK market altogether, while others had to painstakingly manually review every player's ID when they joined the site.
Today, things are a bit better than they used to be, and some of the larger sites can use automated software to verify a player's identity automatically. However, it's still seen as a pretty significant blow for operators within the UK market. Those looking to gamble online from the UK are faced with even more hurdles today, too. These include intrusive SOW (source of wealth) requests, the removal of the auto spin function, and, most recently, the removal of the quickspin function.
While the UKGC may mean well, in reality, they seem to be quite far removed from reality. We hope that they start to listen to players — and operators — soon, before it's too late to save the online gambling industry in the UK.
Related Articles
Many people who don't have experience playing poker assume the game is overrun with shady players or that it's full of those looking to cheat others. In reality, poker is usually a gentleman's game – and it's scarce for cheating to occur, even though there are many opportunities to do so.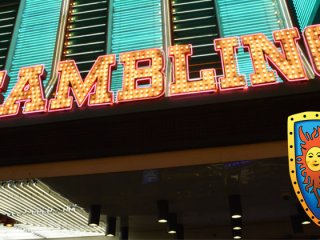 Keno is one of the most popular games played at land-based casinos, and while its popularity online hasn't caught on as well, it still is a beloved game for many, especially those living in the USA.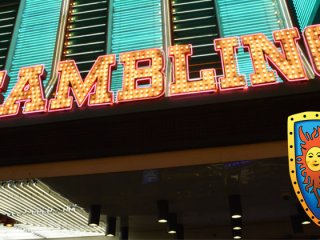 If you have ever walked through a major city and seen little stands with performers showing a card trick, there is a good chance you have witnessed a three-card monte scam already, without even realizing what you are looking at.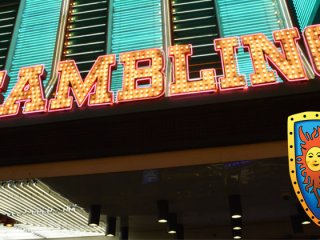 While it's true that playing casino games relies on a lot of love, you may be surprised to learn that there are certain things you can do at a casino to improve your chances of winning.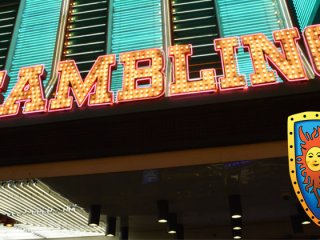 Arbitrage betting follows a pretty simple concept. The general idea is to place a series of bets which cover all the different outcomes of a sporting event. You place your bets using a combination of different odds and stakes to achieve this