How Many Decks in Baccarat?
By Alex Smith Jul 12, 2022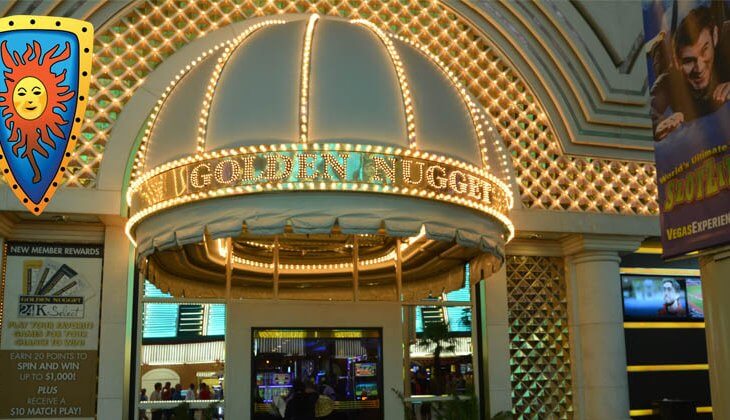 Baccarat is one of the most popular casino games in the world. Head to any land-based casino; you will almost always see the baccarat table complete. It's a hugely popular casino table game in Asia, although it's become much more prevalent at European land-based casinos, too. As you'd imagine, several online game variations can also be played.
Another thing worth noting is that, like many casino games, baccarat can be played by a different number of decks of cards. If you're curious about how many decks of cards are used in baccarat, this page will answer your question. We will be looking at this below.
Later, we will also look at some of the different game variations and side bets you can place. We will look at how many decks are used in baccarat to get started.
How Many Decks Are Used in Baccarat?
While each casino has its way of doing things, most baccarat games generally use six to eight decks of cards. These decks are identical in appearance; just two cover cards are used.
Each deck has a total of 52 cards. That means that if you play an 8-deck variation of baccarat, there are a total of 416 cards in total. If you play in land-based casinos, the casino usually uses an automated shuffle machine. This means that the cards continue until the cover card appears. However, some land-based casinos have stopped doing this. That's because card counters have the potential to cause the casino a significant amount of loss!
How to Play Baccarat
Whether you want to play conventional baccarat or mini-baccarat (mini-baccarat is quite hard to find these days), the rules generally stay the same. You will be given the choice of betting on the "Banker Bet" or the "Player Bet." You can also place a bet on the game being a "Tie." As a player, you will always play your hand first.
Once the cards have been dealt, it's time to work out the hand rankings. If the total sum of your hand is between zero and five, a third card is drawn. This applies regardless of whether you've placed a wager on a tie bet, the banker bet, or the player bet. However, if the total value of the banker's hand is seven, eight, or nine, a new card is not drawn.
The banker will draw a new card if the total is zero or one. Most payouts in baccarat are worth even money. However, the tie bet offers some large payouts, often as much as 10/1. However, it should be noted that the tie bet does have a considerably higher house edge. This is something to keep in mind.
Winning Bets and Winning Banker Bets
Calculating the payouts in baccarat is pretty straightforward. You will win if you place a tie bet, and there is a tie. If you placed a bet on the "Player" bet, and that hand wins, you will be paid out at even money. The same goes for the banker bet. However, most online casinos take a small 5% commission on bets placed on the "Banker" box. Thankfully, this is calculated automatically, so it's unlikely to cause you any severe issues.
Live Baccarat Developers
Live Baccarat is one of the most popular methods to play baccarat online right now, and you can find it at almost any online casino in the world. The section below will examine the differences between the four most well-liked live Baccarat games.
Evolution Gaming
Evolution Gaming is the largest and most well-known game developer in the live casino industry, and their live Baccarat is incredibly popular with players. It is played with eight decks of cards, which is unusual for Baccarat at online and land-based casinos. There are also no burn cards when a new shoe is brought out.
The deal-to-deal period is 40 seconds, and the game features a few side bets such as the Banker / Player pair and Banker / Player Bonus side bets. The dealer always deals with a third card instead of drawing one like in a land-based game version.
Playtech
One of the top software developers in the world is Playtech. However, unlike Evolution Gaming, they also create non-live games like video slots and casino table games. Baccarat by Playtech is played with eight decks, and the dealer's show changes when just two decks remain in the shoe. The cards are burnt at the start of each new shoe.
It's an excellent game for people wanting quicker gaming than Evolution Gaming's version because it has a few side bets, such as Big/Small, Egalite, and Banker / Player Pairs, and the deal-to-deal duration is only 30 seconds.
Pragmatic Play
Since a few years ago, Pragmatic Play has gained some notoriety as a game producer. They are particularly well-known for their video slots. Many of their video slots have become some of the most well-known in the industry. They started offering live dealer games last year; one of the most well-liked ones is their version of baccarat.
The cards are burnt at the start of each new shoe, and eight decks are used. The game has an average deal-to-deal time of 40 seconds, the same as for Evolution Gaming. The side bets include the Big/Small bet and the Super 6 bet.
The house edge is reduced in Pragmatic's version of Baccarat since all bets are refunded in the event of a tie. This ensures that you don't forfeit your wager in the event of a tie.
Baccarat Side Bets
As with other casino games, several side bets are available while playing baccarat. Below, we'll look at some of the most common and essential side bets available in conventional online popular games and live dealer games.
Progressive Baccarat
While video slots are where progressive jackpots are most often found, other casino games like Baccarat, Roulette, and Blackjack include them. Every time you play a hand of progressive baccarat, you have the option of placing an optional side bet. Every time you do, a percentage of your stake is put into a pool, which increases the jackpot until it is won!
While each form of the game rewards progressive jackpots in a different method, most follow a very similar structure. These progressive jackpots may grow huge, mainly if you play Baccarat from a renowned game developer.
The progressive jackpot is paid. For instance, if both the banker and the player get cards that are a suited Ace and an 8, and after the cards are dealt, you'll be able to see whether you immediately win the progressive jackpot.
To win a progressive jackpot side bet, you don't necessarily need to strike this particular combination; other hands also offer smaller rewards. For instance, you may earn 1000X your entire wager if the banker and you both drew an unsuited Ace and an 8. Even standard cards like a natural 9 or an 8 would be rewarded at 25X and 20X, respectively.
Pairs
The Pairs bet is another well-liked side wager available on many different Baccarat games. Many players favor this wager since it doesn't matter what the best hand is. It only considers your or the banker's hand.
After the cards are dealt, you or the banker will be paid out at approximately 25/1 if your hand has a perfect pair, two cards with the same suit and value. You will be paid out at 11/1 if both cards are pairs, but they aren't of the same suit. The reward for this wager remains the same if the banker's hand remains the same.
When the cards are dealt and create a pair, you are rewarded for both hands; hence, you essentially need four cards to form a pair. This is very similar to the "Perfect Pairs" side bet we see offered at many blackjack tables. While not all baccarat tables offer the "Pairs" bet, it's becoming much more common – especially when eight decks are used. Be aware, however, that the house edge of this side bet is often relatively high.
Small/Big
Another side bet available at many online Baccarat games is the Small/Big bet, which lets you know the total number of cards dealt in a particular game round. However, live dealer games tend to offer this side bet the most often. This indicates that winning bets are not determined just by cards one and two but also by the third.
If you place a wager on the "little" option, you win if a total of four cards are dealt. Typically, this pays 1.5/1. If you pick to wager on the "large" option, you will win if there are 5 or 6 cards dealt overall.
Sum Bonus
The Sum Bonus bet is not the most popular wager, although select online casinos offer it as a side wager in some live dealer games. This wager is successful if the sum of the values of the player's hand and the Banker's hand is less than five or more than fourteen. For instance, the payoff is 1/1 if both the banker's hand and the player's hand total more than 14.
The payout rate is 2/1 if the combined sum of both hands is less than $5. It may go as high as 50/1 depending on the online casino you're playing at and the game rules used!
One benefit of the Sum Bonus side bet is that the number of cards on the table determines the outcome. This is regardless of who has the best hand, whether it's a banker win, whether the dealer draws a third card, or if you get a third card.
Tie Bonus
Although it differs significantly, the Tie Bonus bet is comparable to the primary tie bet available in Baccarat. This is because this side bet pays off not just if the game ends in a tie (as traditional tie bets do), but also if the wager is off by one. For instance, you get paid at 1/1 if you just miss by one.
Although there are various payments up to a five-card tie at three, which pays out at 50/1, if you get six cards that tie at seven, you are rewarded at 10/1.
Extra Bonus
While the house margin on this side bet is pretty significant, it delivers the highest rewards at the Baccarat table (apart from progressive jackpots) and is put on individual tie bets. It is one of the oddest side bets you'll come across. Typically, you may bet on more than one Egalite position. If there isn't a tie after all the cards have been dealt, this bet will be a losing one.
For instance, the payoff is 150/1 if the individual egalite is 0, and the payout is 80/1 if the egalite is 9. There are several different payout structures.
Game Variations
Like other casino table games, there are several varieties of baccarat. By scrolling down, you can see some game variations that are all playable right now at many of the online casinos featured on Casinomeister.
American Baccarat
Punto Banco, another name for American Baccarat, is one of the game's earliest variations in use today. The objective of this game often played at land-based casinos across the USA, is to get as close to 9 points as possible.
Chemin de Fer
Although it is still frequently referred to as Baccarat, Chemin de Fer is a well-liked variation of the game used in most European land-based casinos. The number of decks used during play is 6 as opposed to 8 in the American version of the game.
Super Pan 9
Super Pan 9 has several peculiar regulations and is difficult to find online. A modified deck of cards is used to play the game, and there are always 36 cards available for use. Each player is initially dealt three cards, with the opportunity to draw one additional card if you want.
3-Card Baccarat
Only one deck of cards is used in baccarat, which has the same value as all other game variants. The critical difference is that, like getting a 5-card trick in Pontoon, you win if you build a winning 3-card hand.
Managing your Baccarat Bankroll
It's super important to manage your baccarat bankroll effectively. Not doing so could cause you to misplay baccarat – and end up busting out far too early. This could lead to the house edge increasing too much. Whether you want to place banker bets, banker draws, even-money side bets – or want to bet on both the player and the dealer – never stake more than 5% of your total bankroll on a single hand.
This will help ensure you're not wagering more money than you can afford. Remember, the house edge doesn't matter in the short term. It's only when you're playing long sessions that the house edge starts to come into play.
History of Baccarat
The origins of Baccarat are not precisely clear, but the story behind Baccarat, and how Baccarat has been adopted around the world as a popular game of chance is fascinating. Although the exact moment when the game emerged remains uncertain, its origins date back to the 15th century. While a popular concept is that Baccarat originated in France, some historians suggest Baccarat's roots date to ancient China and Rome. The origins are still disputed, but most people think the card game Baccarat was created in Medieval Italy by Felix Falguiere, or Falguierein, sometime in the 1400s.
Baccarat is one of the oldest casino games, dating back to the 14th century when it was brought from Italy to France.
Baccarat's origins are said to be the casinos in Argentinas Mar del Plata, which was developed less than ten years before it arrived in Vegas.
Thanks to the explosion in online gambling over the past few years, Baccarat is now a far more inclusive game since players can now play it any time, anywhere. Nowadays, Baccarat is known around the world, and players can find Baccarat under its name with ease at many respected online casinos. Baccarat is not exclusively restricted to high-class members since several versions like Mini-Baccarat are now available. They provide the opportunity for all types of players to enjoy Baccarat.
Blog Articles Related