Why are Casino Card Tables Green?
By Alex Smith Sep 17, 2022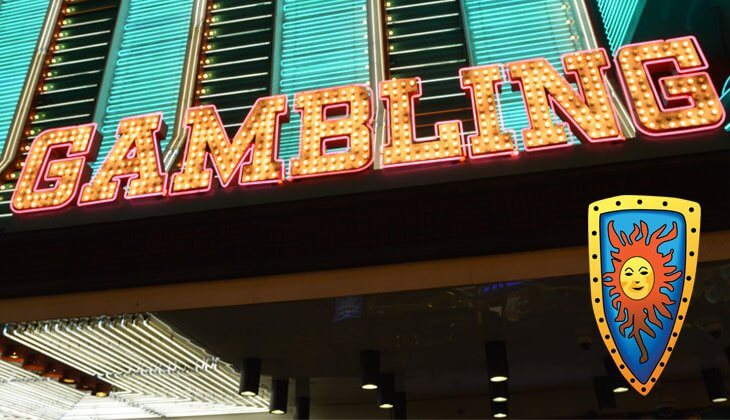 Today, land-based casinos are a big part of gambling culture; the gaming tables are a crucial figure in all land-based casinos; whether you're playing blackjack, roulette, baccarat, or other casino table games, the green color has become synonymous with gambling in general. In this guide, we will be looking at why casino game tables are green!
It's Not Just Snooker Tables and Poker Tables!
From the moment you first step into a land-based casino, you will notice that the environment is plastered with green tables. All the casino tables are positioned – and designed – in ways that entice punters into playing as much as possible. It's probably fair to say that casino tables look like snooker tables due to the color green. However, the color green is there for several reasons – and some tables are dyed green, while others are manufactured using green felt material.
While it's probably not fair to say that players are being manipulated, the land-based casinos have designed the tables to generate as much revenue as possible. Everything in a land-based casino has been designed with player betting in mind. The lack of windows, the lack of natural light, and the lack of clocks are all techniques the land-based casinos use to keep players playing for as long as possible.
Don't forget that most land-based casinos color their tables green. You may not have noticed it in the past, but most blackjack tables, roulette tables, and baccarat tables are green. It's the way it always has been – and there doesn't seem to be any reason why land-based casinos will change this soon.
Land-based casinos are coloring their tables green. Why? Because the color green is often seen as the most calming and soothing color – two moods that land-based casinos are desperate to emulate.
Psychological Elements
Looking at why so many poker tables and casino table games are the color green is quite an exciting trip into the psychological world. You see, the color green has been shown, in multiple studies, to represent stability. According to one research paper, green offers a balance between warm colors like yellow, orange, red, blue, and purple; in other words, it's the perfect mixture of all the colors in the world.
According to some researchers, the color green helps to make a player feel comfortable, relaxed and chilled out. This is important when you're gambling in a land-based casino; after all, land-based casinos can, to new players, at least, be quite intimidating atmospheres. The color green on casino card tables is designed to make things more relaxing for the player.
Some researchers have also found that the color green is a positive color. For example, green is widely associated with the word "GO." As you probably know, traffic lights already use the color green – and that's to tell cars waiting behind the red light that they can now go forward. In other words, the color green on card games is telling players that it's OK to be sat at the table – and that it's OK for them to follow their gut instincts and move forward with placing a new bet or raising their stakes.
Colorpsychology.org went as far as to say:
"It is found that green generates therapeutic and positive outcomes, such as fostering recovery from surgery, as well as that perceiving green leads to less mood disturbance and less perceived exertion. Being associated with a place where all the basic needs can be satisfied, such as finding food, water, shelter, and the color green, provides a sense of security. Green has calming effects. People who are supposed to appear on a television show often wait in a holding area painted green. The idea is that green will help them relax, focus, and reduce anxiety.
Green enhances positive cognitive outcomes, such as improved memory, problem-solving, and positive thinking. For example, one study showed that people were more likely to remember positive words that were written in green color and that words linked to success were in most cases associated with the color green."
A Change from the Past
In the past, the cover snooker tables used were beize. This fabric was initially used to cover the snooker table (and even specific bank notes) due to the texture; it slowed balls down, making the game's tactical side easier. The balls were also able to maintain a smoother flow. However, the beize color was dyed green, designed to imitate a green lawn. This same material was then used to cover card tables for card games. Why?
Because the texture allowed the dealers to slide the cards around, as some card tables can be pretty big, it was helpful for the dealers to slide the cards across to players, even when they were sitting far away.
Some accounts show that the baize color was used for card tables in illegally gambling rings. This is because the players could write on the table using chalk. If the police showed up, the chalk could easily and quickly be wiped off the table, meaning there would be no physical trace of any illegal gambling.
Related Articles you should read