Is Online Blackjack Rigged?
By Alex Smith Sep 14, 2022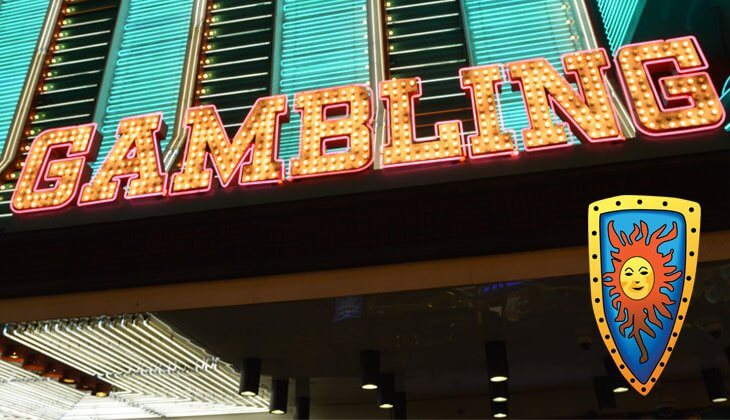 Online blackjack is one of the world's most common and popular casino games. Online blackjack combines the exciting nature of card games with simplicity, making it a popular choice among players of all ages and abilities.
However, when you're playing an online blackjack game, it's pretty different compared to playing in land-based casinos. For example, when playing at online gambling sites, you must simply take the site's word that the game is fair. No physical cards are being dealt (unless you're playing live blackjack), and this has raised some questions about whether online blackjack games are genuinely fair or not.
Some online casinos have even been found to be offering rigged blackjack online. Thankfully, however, provided you play at a reputable casino, there's virtually no chance of you ever encountering rigged blackjack. On this page, we'll look at all of the facts to determine whether online blackjack is rigged or not.
Why Do So Many Players Think Online Casino Blackjack is Rigged?
Arguably, the biggest reason so many players think online Blackjack is rigged is that they can't see what's happening behind the scenes. For example, as we mentioned earlier, you can see everything happening while playing blackjack in a land-based casino. You can see the cards in front of you, the dealer shuffling and dealing the cards, and you can be pretty sure that nothing dodgy is going on.
However, when you're playing online blackjack, you can't see the cards in front of you. This means that if you're unlucky enough to fall into a rut – a losing streak – it can seem that the game is programmed to cheat you of your hard-earned money.
Online blackjack is one of the most volatile casino table games you can play. Despite the low house edge, most players don't bet just 5% of their bankroll per hand – as you're supposed to play online blackjack. This means that it's only natural for you to undergo lengthy losing sessions. These losing sessions will occur more frequently than comparing winning sessions.
Another factor is that some people who like to play online blackjack games think that online casinos rigged online blackjack games. This thought process comes from people assuming that casinos need to rig games to make money. That's simply incorrect, and it's something that we'll debunk later on.
Another reason some people think playing blackjack online is rigged is because casinos want to deter card counters. While it's true that card counters have cost land-based casinos a LOT of money over the decades, most regular online blackjack games and land-based blackjack games use multiple decks of cards. This makes it MUCH harder to card count. Moreover, because online blackjack games' cards are shuffled after every round, there's simply no way of card counting.
This eliminates the chance of card counters taking advantage of online casinos. There's simply no available information that card counters could use to tilt the odds in the favor. In short, online casinos will always win.
What to Know: Online Casinos Don't Create Their Own Blackjack Games.
One of the easiest misconceptions to debunk is that online blackjack is rigged purely because an online casino wants it to be. In reality, if you think that an online casino can just change the source code of an online blackjack game to make the player lose more often, then you'd be surprised to learn it's impossible to do so. Why? Because online casinos neither create the online blackjack games they offer nor do they have any country over the source code.
When an online casino wants to offer online blackjack to its customers, it simply rents – licenses – the finished games from software providers and game developers like NetEnt. The game developers are responsible for all of the code – and this means that online gambling operators have no control over the games they're offering!
However, that does beg the question; how do you know that the software providers and game developers are producing fair games? That's a good thing to be concerned about – but, in reality, many factors are preventing this.
Firstly, online gambling is a highly-competitive industry. If a game developer were found to be offering rigged versions of blackjack, their reputation would plummet. Online casinos would no longer host their products and would likely go out of business quickly.
More importantly, however, is that all online casino games must meet stringent licensing regulations. Any blackjack games offered to the general public for real money must pass independent tests. These tests check the game's source code and ensure that software providers and developers use a true random number generator to run their games.
Provided you play at a licensed casino with reputable casino games, there's just no chance that the online blackjack game you'll be playing is ever rigged.
Casinos Have No Need To Rig Online Blackjack
You must remember that casinos simply don't need to rig their games. Why? Because all casino games, whether online blackjack, craps, roulette, or 3-card-poker, are designed to guarantee steady profits. This is all down to something called the house edge.
The house edge is a mathematical percentage a casino can expect to profit from a game. For example, if a casino game has a house edge of 1%, the casino will expect to make – on average – $1 for every $100 wagered by players. While this number varies depending on the online casino you are playing at, most casino games have a house edge between 2-10%.
Thankfully, it's possible to lower this house edge to below 1% when playing blackjack. This is achieved by following something that is known as a basic strategy.
How to Tell if You're Playing Rigged Blackjack
Thankfully, if you are still thinking about whether online blackjack is rigged, there are some things that you can do to weed out any bad actors from the good ones. Below, we will talk about some of the tell-tale signs of a rogue online casino that may be offering rigged games. Remember, however, that no reputable online casino that's licensed will even be able to offer rigged casino games.
No Gaming License
One of the biggest giveaways a site offers rigged online blackjack is if they don't hold a valid online gambling license. Today, all online casinos must hold a valid operating license, thanks to harsh rules and regulations. While some online gambling regulators are better than others (we're looking at you, Curacao), provided a casino has a non-Costa Rican or Russian online gaming license, you shouldn't need to worry too much about rigged online blackjack.
If possible, try to play at online casinos that are well-licensed. This would include licenses from the UK's Gambling Commission, the Malta Gaming Authority, and the Kahnawake Gaming Commission. All of these regulators are very trustworthy and are quick to find operators who breach any of the terms and conditions of their license.
Poor Reviews
While you shouldn't use other player's reviews as an "absolute" for determining whether a casino is using rigged games (or even if they're a terrible casino, for that matter), genuine player reviews can be beneficial for those who want to get an upfront idea of how an online casino treats its players.
Of course, you need to be aware that players posting reviews will usually only do so when they have a negative experience. That means that naturally, you just won't see positive reviews anywhere near as often. However, if you see a LOT of negative reviews talking about the fairness of games – then it's an indication that you may want to look elsewhere to play.
Today, it's easy to find player reviews; here on the forums is a great way to start, and you simply need to use the search function to bring up lots of player reviews. It's also worth searching on Google for the online casino you're considering playing at to get more feedback from real, verified players.
History of Payout Issues
If online casinos have problems paying out their winning customers, you can be sure that the site isn't offering you a good playing experience. Finding things like this could tell you the site is acting illegally and fraudulently.
Scam online casinos frequently employ this technique; they take bets and let players deposit as much money as they want. Then, the casino simply ignores the player when it comes to withdrawals. Sometimes, they'll give bogus excuses why they're not paying out – but rest assured, if you see an online casino acting like this, you should avoid it at all costs. Who knows what type of blackjack games they're offering?
No Customer Support
Today, almost all online casinos run customer support facilities 24 hours a day, seven days a week. This means you can easily and quickly contact a member of the online casino's customer support team in seconds – usually through live chat. If a casino only offers email support, proceed with caution. While some online casinos only operate with email support, it's not very common, and it's generally only used by casinos with bad intentions. Before joining a casino and depositing any money, check to see whether or not they offer customer support 24 hours a day, seven days a week, and if there's live chat support available.
Tips to Maximize Your Blackjack Profits
Now that you know why your chances of playing rigged blackjack are low, we can start looking at ways to maximize your profits while playing. One of the reasons why blackjack is so popular with players is thanks to the fact that the house edge can be reduced a LOT when the game is played correctly. Below, we share three essential tips to bear in mind while playing blackjack.
Learn Blackjack Strategies
The most important thing to do before playing blackjack is to learn the game's strategy. While blackjack strategies won't allow you to beat the game, they will allow you to lower the house edge – sometimes, very significantly. A basic blackjack strategy is designed to ensure you place optimal bets at all times and enjoy the maximum possible success during your gameplay.
Before playing (whether online or offline), you should download a blackjack strategy chart. This will show you exactly when to hit, stand, double down, or surrender. It covers all of the different possible card combinations.
Manage your Bankroll
Strong bankroll management is critical if you want to maximize your chances of winning at blackjack. Generally, you should never bet or wager more than 5% of your total bankroll. It's OK to increase your bet size when you're winning – but this works both ways. You should consider decreasing your bet size when losing.
Use Bonuses Where Possible
While many casino bonuses don't allow you to use bonus funds on casino table games, this isn't always the case. If you find a casino bonus that can be used on casino table games, it can be an excellent way to beat the wagering requirements and enjoy your casino gameplay without risking any of your cash.
If you'd like to find the best casino bonuses, feel free to check out the recommendations here at Casinomeister. Our online gaming experts have hand-picked all of the online casinos listed on our site. If you see a site that you like the look of, simply hit the 'play now button to be taken directly to the casino's sign-up page. You can view our recommended casino bonuses HERE.
Related Articles