How Long Do Unibet Withdrawals Take?
By Alex Smith May 17, 2022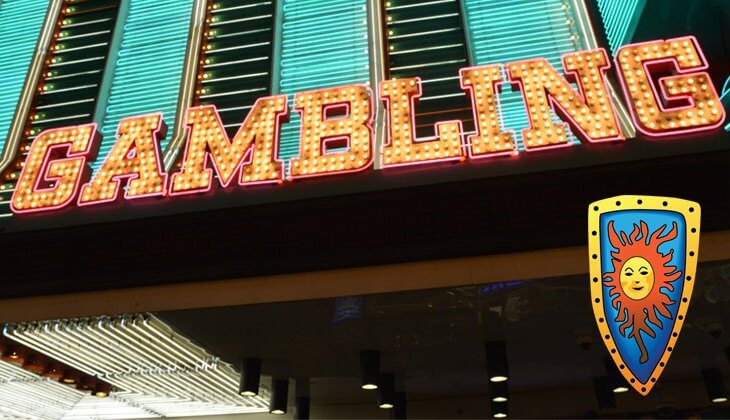 Unibet Casino is quite well-known for processing withdrawals quickly. What exactly does quickly mean, however? And which payment methods are the quickest?
On this page, we will look at how long Unibet withdrawals take. We'll cover which deposit methods and withdrawal methods you can use to withdraw funds, and we'll also cover the minimum withdrawal amount and more. First, let's look at how to withdraw money at Unibet Casino.
How to Withdraw Money at Unibet
Unibet Casino attempts to make it as easy as possible for players to make withdrawals. If you would like to make a withdrawal from your Unibet Casino account, you need to begin by heading to the "My Account" page once you are logged in. You will then see a button that says "Make a Withdrawal," Once you click this button, you will be presented with an overview of all of the different ways you can withdraw money.
You will also see the minimum withdrawal and maximum withdrawal limits for all of the different withdrawal methods available for you. Generally speaking, Unibet Casino allows you to make withdrawals to the bank account or debit card used to make a deposit. You will also be able to withdraw money to e-wallet accounts, including Neteller and Skrill.
Unibet Casino does not charge any withdrawal fees, and this means that everything you take out of your account is yours to keep. However, as with all online casino transactions, your bank or third-party payment provider may charge a fee. This is especially common when you make withdrawals in a currency that is not your native currency.
Unibet Casino states that they cannot control any external costs, and they recommend you contact your bank or third-party provider directly to check whether or not there will be any fees.
How Long Do Withdrawals Take?
Unibet Casino has quite a detailed webpage where they provide some rough timeframes for how long your withdrawal should take. When it comes to the processing times, Unibet Casino is incredibly fast, and they generally process all withdrawals within 12 hours or less.
If you make a withdrawal to your Neteller or Skrill account, you will usually have the money in your account within 12 hours. If you choose to make a bank transfer, it can take between one and three working days, and withdrawing to a credit or debit card can take between three and five working days.
If you are withdrawing a considerable amount of money, Unibet Casino states that they may ask for further information or documents before they can process your withdrawal. They state that they take the safety of your money incredibly seriously and that these extra measures are required by law to prevent any fraudulent activity.
Unibet Casino is indeed licensed by some of the strictest online gambling regulators globally, so we do believe them when they say they are legally required to carry out additional verification checks from time to time. If you want to ensure your withdrawal is processed as quickly as possible, you should always make sure that you have already verified your account and completed a "Know Your Customer" check.
What Withdrawal Methods can I Use at Unibet?
One of the things most players look for when choosing a new online casino to play at is the variety of payment methods. Unibet Casino allows players to make deposits and withdrawals in various methods. Below, we will be looking at some of the different ways you can make withdrawals.
Please note that Unibet Casino, like all casinos, offers more deposit methods than they do withdrawal methods. This is down to the fact that specific deposit methods cannot be used to process withdrawals.
Trustly (UK Bank Account)
Trustly is one of the most helpful payment providers when it comes to online gambling, and this revolutionary, state-of-the-art service allows you to make instant deposits and withdrawals to/from your bank account. While Trustly is predominantly used in the United Kingdom, the payment provider has started to branch out into other countries. It can now be used by players in many different countries in Europe.
How Trustly works is quite unique; when you make a deposit, you will select the Trustly option, and then a secure web page will open where you need to log in to your bank account. Don't worry, and this is entirely safe. Once you have done so, Trustly will be linked up to your bank account, and in the future, any time you wish to make a deposit or a withdrawal, Trustly will automatically be able to do so without needing your input. However, an SMS verification text is always sent so that you can confirm that transaction.
Once Unibet Casino has approved your withdrawal request, the funds will typically be available in your local bank account immediately. However, in some rare cases, Trustly can take up to 24 hours to process withdrawals back to your bank account. However, this appears to be very rare, and withdrawals are almost always completed immediately.
Skrill
Skrill has, for a long time, been regarded as one of the top payment methods for online gamblers, and this is down to the fact that the third-party payment provider is well-suited to online gambling transactions. Opening a Skrill account is easy. It takes just a couple of minutes, and you can then top up your Skrill account using your debit card or by transferring funds manually from your bank account.
When it comes to withdrawals, Skrill is very easy-to-use, and you just need to enter the email address of your Skrill account when you are making a withdrawal, and that's it. Once Unibet Casino has processed your withdrawal, the funds will instantly be available in your Skrill account. You can then withdraw these funds back to your bank account or keep them in your Skrill account.
However, Skrill has started to charge relatively high withdrawal fees in the last few years. It is still completely free of charge to receive money from online casinos, but when you request a withdrawal to your bank account, Skrill will charge you a fee which can be quite an annoyance. Please note that Skrill also now charges fees to receive money from other people.
Neteller
Neteller, like Skrill, is one of the online gambling industry's most popular payment methods. You will find it offered at virtually every licensed casino on the planet. It works in a near-identical manner to Skrill, and it allows you to separate your online gambling transactions from your bank account.
Like Skrill, once Unibet Casino has processed your withdrawal, the funds will be available in your Neteller account right away. You can then leave them in your Neteller account or withdraw them to your bank account. Withdrawals from Neteller to your bank account are usually instant, but they can take a few hours to complete.
ecoPayz
EcoPayz is another type of e-wallet found at many online casinos, although it is geared predominantly to the Canadian and the UK gambling markets. EcoPayz is another e-wallet, and this means that withdrawals and deposits are completed instantly.
Once Unibet Casino has successfully processed and approved your withdrawal, the money will immediately be available in your ecoPayz account. However, withdrawals from your ecoPayz account to your bank account are not always instant, and it can take a couple of working days for the funds to be successfully credited to your account.
EcoPayz is entirely free of charge to use, and unlike Skrill, they do not levy any fees when you receive funds into your account or when you make a withdrawal. However, it is not as widely accepted as Skrill or Neteller, and it is generally only in UK and Canadian-licensed casinos where you will find it available.
Credit or Debit Card
Unibet Casino is licensed by the UK's Gambling Commission; they are no longer allowed to accept credit cards for deposits or withdrawals. Suppose you are located outside of the UK. In that case, you may find yourself still able to use a credit card. However, this is becoming a lot less common at online casinos, and it is likely that in the next few years, we will see casinos banning credit card usage altogether.
If you choose to make a withdrawal back to your debit card, once Unibet Casino has processed your money, the funds can take anywhere from one to 3 working days to appear in your account. If you are based in the UK, withdrawals back to a debit card are usually completed within 24 hours. Still, there are no guarantees, and this is why the vast majority of players prefer to use an e-wallet to withdraw their winnings, as it is typically much faster.
Another reason why some players do not like to use a debit card to make deposits and withdrawals is that it means your bank statement will be littered with online gambling transactions. This is not an issue for some players, but for those who may be looking to take out a mortgage or a loan in the future, multiple online gambling transactions can be a negative factor for banks and credit lenders.
Bank Transfer
Unibet Casino also allows players to make withdrawals directly to their bank accounts; this is different from using Trustly. It is only offered to players in countries where Trustly is unavailable. Bank transfer payments will also be used when you withdraw substantial sums of money or when you manage to scoop a progressive jackpot.
Unfortunately, bank transfers are pretty slow, and it can take up to 5 working days for the money to be credited to your account. While Unibet Casino themselves does not charge any fees for bank transfers or bank wires, your bank may do so. If you are withdrawing in a currency that is not your local currency, you will almost certainly be charged a fee by your bank.
Because of this, it's generally not advisable to withdraw money via bank transfer where possible. You should try to use one of the other payment methods available.
Can you Cancel a Withdrawal at Unibet?
Once you make a withdrawal at Unibet Casino, that is it; you will not be able to reverse your withdrawal. Up until a few years ago, it was common for virtually all online casinos to allow you to reverse withdrawals. However, new legislation from online gambling regulators like the United Kingdom's Gambling Commission means that online casinos can no longer offer this service to players.
Once you have made a withdrawal from Unibet Casino, it is final. A withdrawal will only be reversed when there is a problem with your withdrawal method details or when your withdrawal request is denied. For example, if you need to verify your account, sometimes Unibet Casino will cancel your withdrawal, and the funds will be credited back to your account balance.
This is one of the reasons why we strongly recommend ensuring that your Unibet Casino account is fully verified before you try to make a withdrawal. Not only will it make the whole process much quicker and smoother, but it also makes sure that your funds do not get credited back to your account, which could lead to you accidentally playing them back and losing your winnings.
Why is My Withdrawal on Hold?
If you make a withdrawal at Unibet Casino, it should be processed within 12 hours. However, the online casino states that when you withdraw funds. You should always be prepared to wait for up to 48 hours. Depending on which payment method you use to make Unibet withdrawals, it can take up to 5 working days for you to receive your money.
If you find that after 48 hours, your withdrawal is still processing, you should reach out to the online casino's customer support team to find out what is going on. Make sure you have met the minimum withdrawal threshold and that you don't have an active casino bonus on your account. If there is an issue with the payment method you selected for your Unibet withdrawal, the online casino will get in touch with you directly.
Related Articles