Joined

Mar 14, 2017
Location
I've been getting spam texts to my mobile every couple of days for the last fortnight from this outfit. I just googled the place and it looks like some sort of scam, or possibly scamola. For starters it purports to offer the long-unavailable South Park slot -
and a lot of the buttons for the other slots they offer look like they've been pulled off other sites and reworked, as they are blurred, squashed and pixelated to fuck. They certainly haven't been sent proper marketing graphics by the looks of it. Have a chuckle at some of these...
At least fit all the words into the box ffs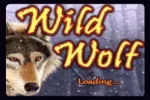 This game is already loading, without even clicking on it!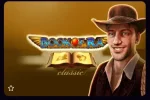 'Classic' Book of Ra using the Deluxe version's graphics...

Look closely and you can see a cherry nudging into view on the right, and the suggestion of an orange on the left.
Can't be a legit site surely?