Who Owns Grosvenor Casino?
By Alex Smith Jul 19, 2022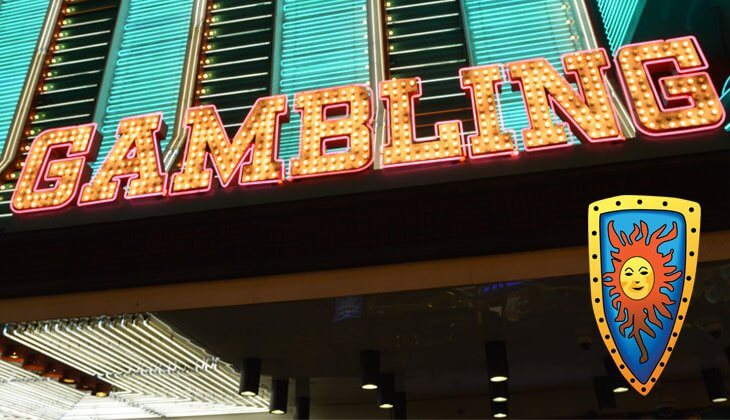 Grosvenor Casino is a UK-based chain of land-based casinos. There are 53 Grosvenor casinos in the UK. Some of these land-based casinos are part of county clubs. Others are standalone venues.
In addition to the land-based Grosvenor casinos, the company also operates a pretty successful online casino. Below, we will be looking at who the Grosvenor casinos owner is. We will also look at some background information about the company.
History of Grosvenor Casinos and the Rank Group
Grosvenor Casinos was first established back in 1970. Back then, they were known as County Clubs and Grosvenor Clubs. While business was slow at first, the company started to see significant growth in the 80s. Today, Grosvenor Casinos has 53 land-based casinos in the UK. They also have two unbranded sister casinos in Belgium. As mentioned earlier, Grosvenor Casino is also an online casino.
The online casino is licensed in the UK and has recently attracted new players. With an employee workforce of 6,349, Grosvenor Casinos is one of the largest gambling employers in the UK. In June 2014, Grosvenor Casinos reported its revenue at £391.2 million. It's reported that their operating profit was £56 million.
According to Grosvenor Casinos, they boast a player base of 1.7 million — this is the yearly average that Grosvenor Casinos reports come through their doors. From these 1.7 million players, Grosvenor Casinos states that these players make 8.5 million individual visits.
Known initially as County Clubs, and later, Grosvenor Clubs, they rebranded to Grosvenor Casinos on the 2nd January 1969. Today, Grosvenor Casinos is the official shirt sponsor for Fulham FC. This deal was signed in 2017.
Quitting the British Casino Association
In 2009, Grosvenor Casinos announced that they would be leaving the now-defunct British Casino Associated (BCA). The BCA was established to promote the best casino practices and ensure that members operate ethically. They were also influential with the British government, helping to lobby gambling-related legislation.
Grosvenor Casinos stated that leaving BCA was due to failure in promoting and improving the casino industry. The BCA raised its annual membership fee to £140,000. This was too much money for Grosvenor Casinos, so they decided to leave. Other significant players in the land-based casino industry also started to leave.
Loyalty Card Implementation
Grosvenor Casinos announced the rollout of their unique loyalty cards in May 2012. These plastic cards were designed to provide players with incentives for playing frequently. Players in land-based casinos would be able to present their cards when playing blackjack, roulette, or other casino table games. They would then earn points for the time they played at the table. The croupier would also input the amount of money the player sat down at the table into the system.
These loyalty cards could be used at 35 ​​Grosvenor Casinos in the UK and were the result of the Grosvenor Casinos and Play Points brands merging. These cards made it easier for players as they only needed to keep one card on them. Later, these Grosvenor Casinos would be linked to the online casino. This meant online slots, online blackjack, and online roulette would earn players points.
Gala Takeover
In 2013, Grosvenor Casinos completed its takeover of 19 casinos. These land-based casinos were from the Gala Coral Group. However, things didn't go to plan. The BBC reported:
"The proposed takeover by betting firm Rank Group of Gala Casinos has been referred by the Office of Fair Trading (OFT) to the Competition Commission.

The OFT said the move was on "concerns the merger will substantially reduce competition in the casino sector."

Rank, which is now mulling its options in light of the OFT's move, reported a 9% rise in annual profits last week.

That was mainly down to its Grosvenor Casinos arm and its online operation, especially the Mecca bingo brand.

Last week. Rank said it aimed to complete its purchase of Gala during September. If it is ultimately successful in buying Gala, this will add 23 casinos to its 37 Grosvenor outlets, making it the UK's biggest casino operator.

But the OFT said on Monday that its investigation found that Rank and Gala were two of the three large national casino operators in the UK and that following any merger, "there would be only two large national casino operators, Rank and Genting."

It continued: "The OFT is concerned that the merger would reduce competition at a national level and in nine local areas. A reduction in competition in the casino sector could result in a worse deal for consumers."

The OFT said it was referring the merger to the Competition Commission "for an in-depth review."
Why Net Gaming Revenues Fell so Much
The Rank Group casinos saw a significant drop in revenue due to COVID-19, and even today, the company is not operating at pre-pandemic levels. Online-focused brands have attracted customers to their games.
For Grosvenor Casino, this was terrible news. In an attempt to combat their loss of revenue, they started to focus their attention on their online casino. The Rank Group invested a lot of money to redevelop their online casino.
So, Who Owns Grosvenor?
Grosvenor Casinos is owned and operated by the Rank Group, a UK-based company. They own several brands, including Mecca Bingo and Grosvenor. Key names involved with the brand include Ian Burke and John O'Reilly. John O'Reilly is the key figurehead in the company. All land-based casinos the Rank Group owns are licensed by the UK Gambling Commission.
Today, the Rank Group operates 152 gambling properties. These include 152 in the UK, 2 in Belgium, and ten in Spain. They are headquartered in Maidenhead, Berkshire. They are a publicly-traded company and now have offices in London. They continue to split their time between their land-based and online casinos. However, their land-based casinos are significantly more profitable.
Related Articles