What casino games are beatable?
By Alex Smith, Last updated Nov 4, 2022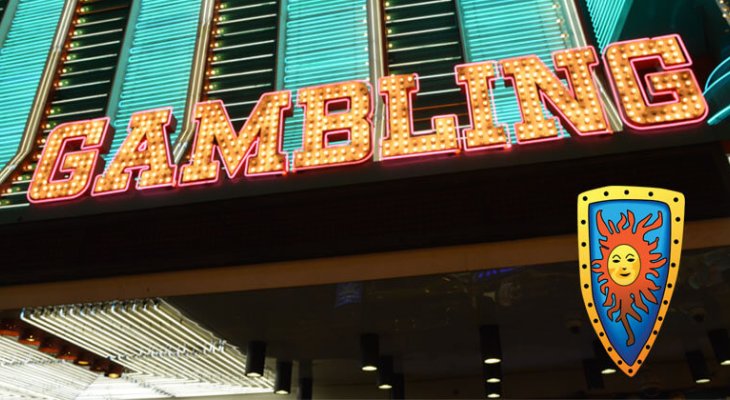 While it's true that playing casino games relies on a lot of love, you may be surprised to learn that there are certain things you can do at a casino to improve your chances of winning. Many players believe that just because a casino has the house advantage and you will end up losing in the long run, nothing can be done in the short term to improve your chances of having a winning session.
In reality, some casino games – and bets – are tough to win. However, there are also a certain number of different casino games which you can play to improve your chances of having a winning session. What's more, in many of these casino games, specific strategies – often based on mathematical probability – can be used to beat the game.
On this page, you will be looking at some of the different casino games that, when played strategically, can be neat in the short run.
Please be aware that no casino game can be beaten in the long run, except poker, which is played against other players. Of course, luck plays a big part – whether you're playing slot machines, beatable casino games, or other games. Also worth noting; the odds of winning on two casino games are higher than in others. The best beatable casino games will be shown later on in this guide.
Can You Beat a Casino Game?
Let's find out. The gloom and doom attitude may be appropriate for most casino games, but it's not the case for all of them. The reality is there are beatable games and casinos, and if you want to know which games these are, make sure to keep reading this page. Firstly, let's take video poker – one of the most beatable games in a casino.
Video Poker Games
Video poker is one of the most accessible games to beat, but it's worth pointing out that you will need a sufficient bankroll to withstand the rollercoaster ride your balance will likely take in the short term. To successfully beat video poker, you need to understand payout schedules for complete pay machines, discover their locations, and practice and learn the correct playing strategies. Ideally, you will also want to take advantage of any cashback or comp promotion to casinos running.
One of the main advantages to playing video poker is that specific machines can, in some situations, see the house edge reduced to as little as 0%. This means that the casino has no statistical edge over you when you are playing them. Of course, this does not mean that you will be able to hit Royal flush after Royal flush, but it does mean that the casino's edge disappears.
However, you need to be aware that this phenomenon only takes place on very few select numbers of machines. You need to have an incredibly disciplined strategy, know precisely when to raise and decrease your bet amount, and know which cards to hold and which to re-draw. As a general rule of thumb, video poker should always be played at the maximum credit. This is almost universal, and if you do not do so, you will not be able to reach the maximum payout potential.
Blackjack
When it comes to Blackjack, there are two ways that you can beat the game. Firstly, you can learn what is known as a primary strategy. A basic strategy is a mathematical set of rules you should follow to reduce the house edge as much as possible when playing the game. While it is impossible to reduce the house edge of Blackjack to 0%, you can get it to lower than 1% – and when played correctly on specific game variations, the house edge of Blackjack can decrease to as little as 0.1%.
Of course, this does not mean you will end up walking away a winner, and luck still plays its part.
However, there is a second strategy to be aware of, called card counting. Made infamous by the Blackjack team from MIT, card counting requires you to keep track of which can't have been dealt. By doing so, you can get an indication of the likelihood of following cards being dealt, and, for example, when you know that there are a lot of picture cards left in the deck, you can increase your bet as you will have an increased chance of winning.
However, casinos are not oblivious to this; today, card counting is more complex than ever. Most casinos will have trained members of staff who know what to look for in potential card counters, and if they see you employing this technique, they will ask you to leave.
Card counting is not illegal. However, it is tough to do, it can take many years of practice, and casinos now have several countermeasures to prevent this from happening. For example, frequent shuffling of the decks, using as many as eight decks of cards, and increasing dealer-to-player interaction make it harder to pull this off successfully.
Craps
Craps is another viral casino game that can, in certain situations, produce pretty healthy profits. However, as with Blackjack, craps require a substantial time investment, and you also need quite a lot of money behind you to deal with the upswings and downswings.
The general idea behind profiting from playing craps is to float the dice to bank the back wall and land how you want them to. Usually, this is done in a way that limits the number of times a commendation of dice and up to 7 – which results in players at the table losing.
Another exciting way some players have attempted to beat craps is by throwing the dice uniquely that spins them on their horizontal axis. This removes five numbers out of play on one dice when done correctly, allowing the player to benefit accordingly.
A man named Steve Fortes has several video series online showing how this is done. However, it should be noted that this strategy is challenging to pull off. It can take years – even decades – of practice, and, like Blackjack, casinos are not naïve to this. If they see a player continually shooting the dice and winning, they will likely ask them to step away from the table or replace them with a croupier or other player to shoot the dice.
Finally, you can also have a partner at the table who places bets on the don't pass line. While they're doing this, you would place a bet on the pass line. This bet will offset each other 35/36 rolls on average, and while it will not result in a winning session, it can help you make up for some losses, provided you can gain loyalty points at the casino.
Beat Pai Gow Poker
Pai Gow poker isn't one of the most popular games you find at a casino, but it has increased in popularity in the last few years. Unfortunately, finding Pai Gow poker in land-based casinos is still quite hard. Due to a large amount of floor space the game takes up and the small number of players actively looking to play it, it's usually found in bigger casinos and online gambling websites.
While there isn't a way to mathematically beat again, you can get a slight edge over the casino – and this is one of the most accessible games on this page. The goal is to be a banker as much as possible – this is when you have the best chance of winning. You should bet as small as possible when you are required to be the player.
However, when playing Pai Gow poker, you will need quite a sizable bankroll to cover the player's bets while you are the banker. There is quite a good book about beating Pai Gow poker, and it was written by a man called Stanford Wong. It's worth reading as it's a fascinating book, and even if you do not plan on trying any of the techniques and methods for yourself, it's a fascinating and thorough read.
Roulette
Roulette is one of the most demanding games to beat the casino. However, there are a couple of different methods that you can use, and the first is to simply offset your bets like we just discussed in the craps section. When you are even-money betting, you will lose roughly 2 in every 36 spins, but this is provided that both players are covering red and black. However, this is a losing bet, but it can help you to make up the losses in acquired comp points.
There is a much more technical way to use the Roulette wheel, although it has seldom been achieved successfully. Some players have managed to create devices – small cameras – that use AI technology to predict the area where the ball will land. However, there are several problems with this. Personable, it's illegal. If you are caught using such a device, not only will you be ejected from the premises, you may be arrested and charged.
Similarly, many casinos have implemented measures to combat this type of gameplay. For example, many casinos will no longer allow you to place bets for long after the wheel has started to spin. This technology is generally only efficient when the ball starts to slow down, which is why the dealer will often say no more bets after the ball has started spinning.
Poker
One of the games that can be beaten in the casino is poker. For the record, we are not talking about player-versus-casino poker – like Caribbean Stud Poker – instead, we are talking about Texas hold 'em or Omaha. These games are played against other players instead of the casino, which means there is no house edge. The casinos make money by taking a rake – a small percentage of all pots.
When you play poker, you are simply going up against other players, and the goal is to beat them using your skills, although having a bit of luck on your side doesn't hurt.
You will find two main types of poker in a casino; cash games and tournaments. Tournaments are ideal, as they allow you to play for a relatively small amount, but the prize pools can get very big, especially if enough players are playing.
Cash games are more for serious poker players. In some casinos – especially those in Vegas and other major cities – it is not uncommon to see players sitting down with thousands or even tens of thousands of dollars. Some of the biggest games in the world take place in Macau, where it is rumored that players sit down with as much as $10 million at the table at once.
Thankfully, learning to play poker does not have to be expensive. Today, thousands of websites allow you to play poker for free. This is an excellent way of getting an idea of how the game works, and it allows you to practice without having to risk any Euromoney.
Once you are comfortable playing poker, you can easily find online poker websites to play for real money. Many of these poker rooms allow you to begin playing prison for as little as a couple of dollars – and it's fair to say that the online poker boom has opened up the game to players from all corners of the world. You only need an Internet connection and an online gambling account, and you can try it out yourself.
Related Articles