Should I Play Max Bet on Slot Machines?
By Alex Smith, Last updated Feb 2, 2023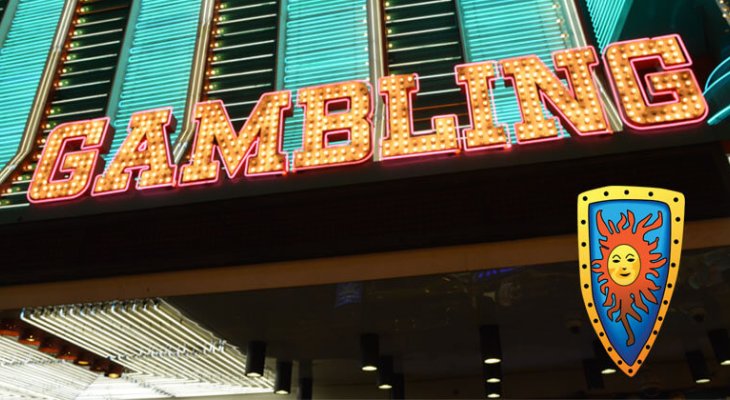 If you have played a video slot online, especially a few years back, you will undoubtedly be familiar with the dreaded "Max Bet" button. It has caused misery to millions of players, and most of us do absolutely all we can to avoid accidentally pressing it.
To make matters worse, you have no idea how much you will spend if you are unfortunate enough to press this dreaded button. Some players also worry that pressing it will kick off autoplay playing at the maximum stake – and this is why, generally speaking, "Max Bet" buttons are seen as undesirable in the online gambling industry.
The majority of online players are recreational players. They are not looking to play at the stakes that hit the "Max Bet" button. If you are playing with a huge bankroll, hitting the maximum bet button is unlikely to damage your bankroll. However, hitting the dreaded button can wipe your entire balance in a single spin for those on a budget.
On this page, we will be taking a closer look at the maximum bet button, what it does, and why you need to be aware of it, especially if you are playing with a casino bonus.
Benefits of Maximum Bet Slot Machines
Some players ask whether there are any benefits to pressing the maximum bet button on a slot machine. Unfortunately, the vast majority of the time, there is no benefit to placing a maximum bet. On most slot machines, the payout percentages and ratios for wins will increase equally with the amount of money you wager. For example, if you were to place a two-dollar wager and won $4, a $20 wager would have won $40 in the same scenario.
However, this is not always the case. For example, some slot machines incentivize players to play at higher stakes by increasing a specific slot machine's RTP – the return to player –. If this is the case, it is mathematically beneficial for you to stake more significant amounts of money. However, due to gambling regulations, the machine's pay table must inform you of this if this is ever the case. Most slot machines will be very vocal about this, as they want you to play at more enormous stakes after all.
Microgaming's Mega Moolah is one of the best examples of a slot machine that increases the RTP when you are playing at high stakes. Without a doubt, Mega Moolah is the world's most famous progressive jackpot machine and even holds the current Guinness world record for the most prominent slot in history. Interestingly, if you read the terms and conditions of Mega Moolah, Microgaming states that the higher your bet, the greater your chances of winning the progressive jackpot.
In 2015, a British soldier called John Hayward scooped £13.2 million while playing Mega Moolah. He was playing at the smallest possible bet size of 25p. Thankfully, machines like this are rare, and in 99.9% of cases, the size of your bet does not determine the odds of winning.
What Happens if I Press the Maximum Bet Button?
The main controversy surrounding the "Max Bet" button comes down to what happens when you press it. For example, some game developers will automatically spin the reels at the highest possible bet amount when you press the button. With some slot machines offering a maximum bet as high as $400, it's not hard to see why this button is unfavorable to players. It could wipe out your entire bankroll on a single spin.
Microgaming's Mega Moolah is a massive bet but unlikely to cause irreparable damage to your bankroll. If you press the "Max Bet" button, you will lose $6.25. That's still a massive bet but unlikely to cause irreparable damage to your bankroll.
Some developers take a slightly different approach to the maximum bet button. If you sometimes press the "Max Bet" button, the game will choose the maximum stake for the paylines, and it won't spin the reels automatically. It will simply set the stake at the maximum possible amount. If you wanted to play stake, you would need to hit the central spin button. It's still a bit misleading, and it's caught many players out before, but it's not quite as bad as the "Max Bet" buttons that simply pillage your balance hundreds of dollars for an accidental miss-click.
Is Using the Max Bet Button Ever Worth It?
There are certain circumstances where the "Max Bet" button can be helpful. For example, some game developers like IGT are well-known for variable RTP slots. This means that their games offer a lower RTP for players playing at small stakes while offering a higher RTP for players wagering more significant amounts of money.
One of the best examples of these games is Mighty Black Knight. This is a popular video slot from UK-based game developer, Barcrest. If you choose to play the game at the minimum stake of $0.10 per spin, the RTP you will be playing at is a relatively low 94%. However, if you choose to play the game's "Big Bet" feature, not only does the number of paylines double from 50 to 100, the RTP increases to a much healthier 98%.
If you are familiar with online video slots and payout percentages, you will know that 98% is very high. We have seen Barcrest do this with a lot of their online and, indeed, offline slots. Generally speaking, if you opt to purchase bonus buys and play big Bet machines, the best RTP you can get is found when playing at much higher stakes. Whether or not this is fair is a conversation for another day.
Before you play a video slot – whether in a land-based or online casino – we strongly recommend having a read-through of the pay table. Here, you will be able to view a breakdown of the RTP, which will show you precisely what payout percentages the game pays, and, if applicable, you will see what stakes you need to play at to increase the RTP.
Playing With Bonuses: What You Need to Know
Suppose you are currently playing with a slot bonus, deposit bonus, or any other online casino promotional credit. In that case, you need to read the bonus rules carefully. You will almost always notice a clause in the bonus terms and conditions that states the maximum bet you are allowed to place.
Usually, you will need to keep your wager to $5 or less. If you place a bet that is higher than this, the bet will not count towards the wagering requirements – and many casinos will avoid and cancel your bonus entirely. This makes the "Max Bet" button incredibly dangerous when playing with bonuses. Here in the forum, hundreds of threads from players who have lost out on their entire bonus – including any associated winnings – simply for accidentally pressing the maximum bet button.
Thankfully, many casinos – especially those licensed in the United Kingdom – have developed software that will automatically block any bets over the maximum allowed allowance. This is a welcome development, although it is still quite rare and uncommon at non-UK-licensed casinos.
You should contact the casino's customer support team immediately if you accidentally press the "Max Bet" button when playing with bonus funds. Explain what happened, let them know it was not deliberate, and hope they decide to cut you some slack.
Why Do Game Developers Put the Max Bet Button There?
Today, the "Max Bet" button is gradually being phased out. While it was common to seethe "Max Bet" button on old Flash-based video slots, HTMl5 games feature it much less than before. Some of the main culprits like NetEnt and Microgaming have removed the button, although it can sometimes be found in older game variations.
That should be pretty obvious in terms of why the developers place the "Max Bet" button. Developers and casinos alike want players to play at the highest stakes possible. This generates more money for the casinos, and as game developers get a small commission every time a player presses one of their slot machine buttons, the higher players are betting, the more money they stand to make.
In our opinion, putting the "Max Bet" button there is simply unethical. While there could be an argument for it being placed far away from the spin button, many game developers used to place it right next to the spin button – we are looking at you, NetEnt. It's unnecessary, and even players who play high stakes tend to adjust the stake size manually.
Another thing to bear in mind is that game developers don't tell you how much you would end up spending if you were to press the "Max Bet" button; if pressed, you may end up spending $10 or $200, so it's not hard to see why it's such an annoying and unnecessary feature to have on a slot game.
What about in Land-Based Casinos?
The "Max Bet" button is still found in land-based casinos, and almost all video slots have it built into their mechanics. While we still don't like to see the "Max Bet" button positioned on slot machines in a land-based casino, it does, at least, make a little bit more sense.
When you are playing a land-based casino slot machine, the payout rate almost always increases when you are playing at the maximum stake. This also includes fixed odds betting terminals in the UK. Because there are so many wagering options on slot machines in a land-based casino, the "Max Bet" button can be helpful to increase the stake to the maximum automatically.
However, we only like seeing it when the game does not automatically spin once the button has been pressed. Again, players can be caught out and spend a lot more money than they want, so we appreciate it when developers clearly label the number of money players stand to lose when they press a button.
Conclusion
Betting max, or clicking the maximum bets buttons when you are playing penny slots, online slots, progressive jackpots, or other slot games, can have its advantages – but they are few and far between. The last thing you want to worry about when you play slot machines is hitting the bet max button by mistake. While some slot games are phasing the bet max button out, this isn't always the case – and playing max bet still causes some players issues – especially when playing with bonus money.
On slot games, a minimum bet option would be much better than the betting max option, in our opinion – and it's clear that online slots and land-based slot machines have more work to do before the dreaded betting max button is removed!