How to Play Penny Slots
By Alex Smith, Last updated Jul 5, 2023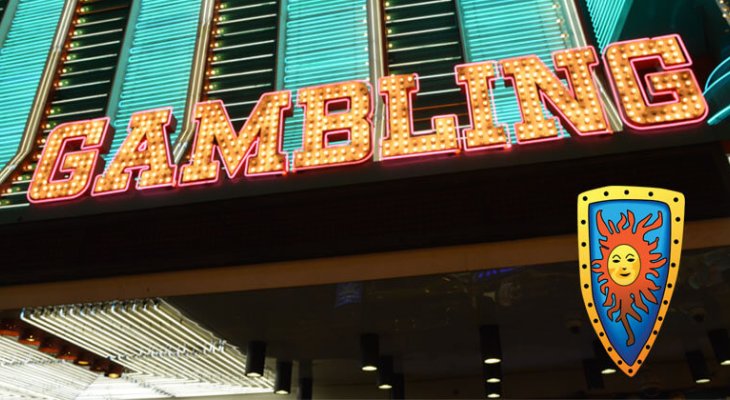 Penny slots are a unique casino game that allows you to play a slot machine for as little as one cent per spin. These games are designed specifically to cater to players on lower budgets, and the coin value per line is usually set at one percent, meaning you only need to spend a few pennies per spin – assuming you choose to play more than one line. However, some penny slots can offer as many as 50 lines, naturally increasing the price.
One of the reasons why penny slots are so popular with players is that it is possible to win a sizable amount of money while staking relatively little. While penny slots are conventionally found in land-based casinos in the United States, several online casinos now offer penny slots, so it's pretty easy to find a suitable game for you.
On this page, we're going to be taking a look at how penny slots work. We will also be looking at how these games are made, and what you need to know before playing them yourself.
How penny Slot Machines Work
How you play penny slot machines depends on whether you are playing at an online or land-based casino. If you are playing online penny slots, you simply load up the game, select your desired stake, and hit the spin button.
If you choose to play a penny slot in a land-based casino, all you need to do is put a penny into the machine and hit the button. Some penny slot machines still utilize the traditional lever – also known as a one-armed bandit – and once you hit the button or pull this lever, the reels will begin to spin.
Despite the fact that penny slots only cost a few cents to play, there is some pretty decent win-potential to be found. This is because many casinos choose to offer a progressive jackpot on their penny slots, and these jackpots can sometimes be worth millions of dollars.
If you want to know more about how to play penny slots, load up the game you are interested in and open up the help file. Here, you can read through the rules to see exactly how to play the game you are interested in.
Understanding the Paylines on Penny Slot Games
Back in the day, penny slots were generally designed around a single-payline format. To form a win, you needed to hit three matching symbols on this single payline. Today, many penny slot machines are created with multiple paylines. You can view the pay table when you load up a penny slot machine. They often take the form of shapes, zigzags, and crisscrosses.
If you are playing a penny slot machine that offers multiple paylines, you will usually be able to select how many paylines you would like to be active. For example, if you play a 25-payline penny slot, you can choose to play just one line or all 25. However, most slot machines offer the best RTP by playing at the maximum number of lines. You can increase the game's volatility by raising your stakes if you play fewer lines.
Free Versus Fixed Slots
You may come across the term fixed or three slots when playing penny slots. If a penny slot machine is a fixed game, you cannot adjust the number of paylines; they are fixed in place.
If you play a free penny slot machine, you can adjust the number of paylines. For example, if a free penny slot machine has ten paylines, you can choose to play just one or all 10 – it's entirely up to you. However, playing more lines will increase the cost of your total stake, so keep this in mind when selecting your bet size.
RTP and penny Slots: An Introduction
Just like any other slot machine, penny slots have what is known as an RTP. RTP stands for return to player – which is essentially a machine payout percentage. For example, if a penny slot machine has an RTP of 90%, it means that for every $100 wagered through the machine, it would be expected to pay out $90. The casino offering the game would expect to make a profit of $10.
However, one essential aspect of RTPs is that they are calculated over millions, if not billions, of spins. In the short term, a slot machine's RTP can vary greatly, resulting in a losing or winning section.
In most jurisdictions, game developers are required by law to display information about the RTP of the machine. The same rings true of online gambling – although some weaker online gambling regulators have not yet put this rule into force. If you want to view the RTP of a penny slot, simply load up the game and open the help file. Here, you will be able to view details on how to play the game and see the RTP for yourself.
Free Play Penny Slots
The great thing about the Internet today is that you can try all casino games for free without risking your own money. If you are new to penny slots and want to try how they work without risking any of your cash, you will be pleased to learn that you can play penny slots online completely free.
Almost all online casinos choose to offer their games in demo play mode, meaning you can play the game for as long as you like without spending any of your money. If you reside in the United Kingdom, online casinos must verify you are 18 or over. You must submit proof of identification and complete a KYC check.
One of the great things about free play slots is that it allows you to get a feel for how the game works without risking any of your cash. You can also see how bonuses and features – if there are any – play out, and it's a great way of checking to ensure you like a game before jeopardizing any of your money.
Jackpot Penny Slots
If you head to a land-based casino in the United States, you will notice that many slot machines have jackpots attached to them. Every time you spin the reels, a tiny portion of your stake is deducted and added to the pooled jackpot. This jackpot is shared between many different machines, and it continues to grow until a player is lucky enough to hit the winning combination to win it.
In land-based casinos, progressive jackpots on penny slots can often reach the multi-million dollar mark, which is one of the main reasons why penny slots are so popular with players. You have the chance to win life-changing amounts of money while staking just a few cents.
In the online gambling world, progressive jackpot penny slots aren't reasonably as expected, but they can still be found. Usually, most progressive jackpot games you will be able to play at online casinos require a minimum bet of $0.25 or $0.50.
FAQs
Do penny slots cost one penny?
In the past, penny slots could be played for just one penny. However, due to inflation, these machines are generally no longer viable. You can find true penny slots in certain casinos, but the payouts are usually limited to $10 or less.
Generally speaking, most penny slots today will cost you between $0.25 and $0.50 to play. What's more, if you are playing free penny slots – machines that allow you to change the number of active paylines – this figure can increase to as much as one dollar.
Are penny slots good?
This depends entirely on what you are looking for. If you aim to have a bit of fun and enjoy the thrill of gambling without risking too much cash, then they can be a great way to have some entertainment. They are also great for players seeking life-changing progressive jackpots, as they allow you to win potentially massive amounts of money without breaking your bankroll.
However, if you are the type of player that likes high variance video slots with potential, then penny slots may be too tame. Ultimately, it all comes down to personal preference– what you like and don't like.
Can you win big playing penny slots?
Yes, absolutely. As we have seen, some penny slots are part of a pooled progressive jackpot, and if you are lucky enough to hit the winning combination required to win the jackpot, you can end up walking away with a multi-million-dollar payday. Of course, the odds of winning a progressive jackpot on a penny slot are slim to none – but the potential is there, and there are many stories of people walking away with life-changing amounts of money from playing these games.
Do penny slots have bonuses?
As a general rule of thumb, most penny slots do not have bonus features. This is because the games are designed around a format with relatively few paylines, and the machine doesn't make enough profit to build bonus features. However, this is not always the case, and some developers have built free spins features and other bonuses into their games.
If you want to play slots with bonus features, you are probably better off choosing a conventional online slot than a penny slot. What's more, if you choose to play penny slots in a land-based casino, they will rarely have bonus features.
Which casino should I play out?
There are thousands of online casinos; some sites are great, while others are terrible. Knowing which casinos to play at – and which you should avoid – can be challenging.
Here at Casinomeister, we work around the clock to review, analyze, and test all of the online casinos. Our team of gambling experts has decades of combined experience, and if you see a casino recommended here on our website, it means that they have passed a number of rigorous checks. A casino cannot pay us to influence their rankings, and we are completely impartial.
Check out our accredited casino's page if you'd like to find the best online casinos to play at. Here, you will find several casinos that offer fantastic bonuses and promotions, fast cashouts, and a great selection of games. 
Should I play slot games online?
If you're looking to play a penny slot game, you'll be pleased to learn that online slots are readily available. Some online penny slot games even have bonus funds, meaning you can enjoy free spins and "pick me bonuses." However, there's no denying that slot games in land-based casinos have a unique, authentic feel. Ultimately, the slot machines you choose to play are personal preference – and nothing more!
Related Articles
Cash Slots is a mobile app that first appeared on the Google Play Store in May 2022. It's since been downloaded over 100,000 times and rated 3.88/5 on the Google Play Store. If you're interested in playing slots online, you may have seen adverts for Cash Slots or noticed other players talking about the app.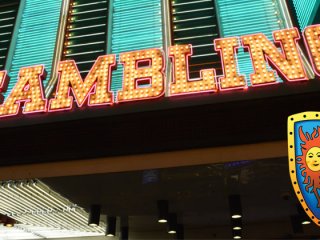 Ayezee, once a popular figure in the casino streaming community, was at the centre of a storm of controversy a couple of years ago. Previously known for his fast-paced, action-packed and engaging "real casino" streams, questions started to arise from his large following of viewers due to his near-endless winning streaks. Sure enough, allegations started to surface that Ayezee was not playing fair.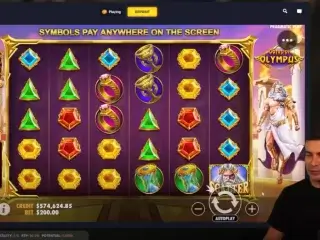 If you're thinking of playing slot machines – whether at online casinos or a mechanical slot machine at land-based casinos – then you may have heard about playing and being able to "cheat" these machines. The reality is, to cheat a slot machine, you need to create an ILLEGAL piece of software – and pray you don't get caught. What's more, if you're looking for electronic slot machine cheats, you should be aware that it's virtually impossible to do so.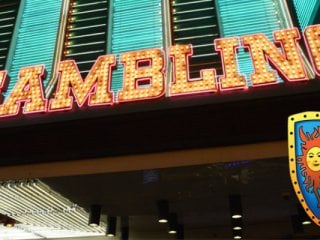 Whenever you play an online video slot, the game will have something known as volatility attached to it. Today, there are more video slots available to play than ever before.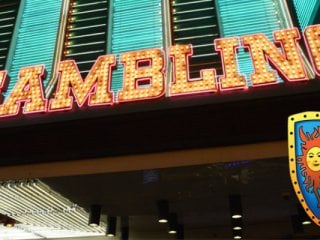 One of the most common complaints that you will see from gamblers online is querying whether or not the casino games and slot games are rigged. This is no surprise – and, especially for newer players – knowing whether or not the games at online casinos are truly fair at random or not, is a valid question.