By Alex Smith Mar 21, 2023
Raging Rhino Review
Raging Rhino is the brainchild of WMS, a well-known game developer now owned by SG Digital, a subsidiary of SG Gaming. This classic game offers fantastic win potential, a funky soundtrack, and an all-or-nothing free spins bonus round where wild multipliers multiply against one another to form some big wins!
In this Raging Rhino slot review, we will look at what the slot has to offer – and why it's become so iconic in online and land-based gambling markets. We'll also break down the free spins bonus, so you know how to trigger it – and how to begin with as many as 50 free spins!
Try it now
Try it now
| | |
| --- | --- |
| Software | WMS |
| RTP | The default RTP of Raging Rhino is 95.91% |
| Paylines | There are no paylines, |
| Reels | 6-reel, 4-row format |
| Min Bet | 0.40 |
| Max Bet | 60 |
Which Online Casinos Play Raging Rhino?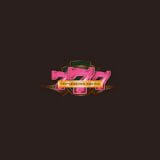 Triple Seven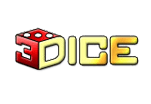 3Dice Casino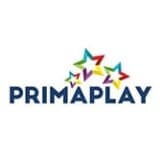 Primaplay Casino
Overview
Animals have long been popular for video slot developers, though few have pioneered the genre as much as WMS in their iconic Raging Rhino slot. Not only is the game one of the most volatile releases WMS have ever produced, but it's also one of their most successful titles. Despite its age, it continues to be one of the most frequently played slots both on and offline.
The slot takes place deep within the African desert. Fantastic graphics, realistic sound effects, and exciting gameplay ensure the game stands out when you first load it up.
Raging Rhino was also one of the first video slots to feature the – now popular – 6-reel, 4-row format. There are no paylines, with WMS choosing to use 4,096 ways to win mechanic instead. It doesn't matter whether the symbols "line up" or not; as long as they land on adjacent reels (left-to-right), a win will be formed.
Players will find themselves able to wager as little as $0.40 credits per spin – and casino-dependent high-rollers can choose to bet as much as $60 on every spin.
To kick off this Raging Rhino slot review, let's look at the game's symbols, payouts, volatility, and RTP.
RTP and Volatility
As mentioned earlier, Raging Rhino is a highly volatile slot; wins are less frequent than lower variance games. Although, when wins do land, they're often worth considerably more than you'd find in other slots.
As is typical with most video slots, Raging Rhino uses playing card values, including 10, jack, queen, king, and ace, to represent the game's lower-paying symbols. WMS has also included a 9 – the worst-paying symbol.
The premiums are all various animals; you'll see a Crocodile, a Leopard, a Gorilla, a Bird, and the Rhino himself. The Rhino is the game's highest-paying symbol, awarding a payout worth 7.5X your stake for a 6-of-a-kind combo. While that may not sound like much, the Rhino is stacked on all reels. Thanks to the "ways-to-win" mechanic, it's possible to form some monster hits – especially during the free spins bonus round.
Symbols and Payouts
The default RTP of Raging Rhino is 95.91% which is a little lower than we typically see from game developers today. It's only slightly below the industry-standard 96%, so the difference here is negligible.
Be aware that the base game can be very brutal on your balance – so expect to see lots of dead spins and small wins – often, wins are worth less than the amount you're staking!
Bonuses and Features
We think it's fair to say that Raging Rhino is all about the free spins round. In this part of our Raging Rhino review, we'll show you how the bonus works, how it's triggered, and what to expect when landing it!
Free Spins
Landing three, four, five or six of the Diamond scatter symbols anywhere in view will trigger the game's main free spins bonus. You will then be awarded 8, 15, 20 or 50 free spins, respectively, and a cash award, the amount of which depends on the number of scatter symbols you landed. Land six scatter symbols, and you'll receive a whopping 1,000X stake win!
Now, when the wild symbols land during the bonus round, they have either a 2X or 3X multiplier attached. This multiplier is then applied against any win formed. However, things start to get interesting when you land more than one wild symbol as the wilds multiply against one another.
Imagine, for a moment, that you land a 2X wild on the 2nd reel and a 3X wild on the 3rd reel. The multipliers then multiply against one another – so any wins are now multiplied by 6X. It's possible to land four wilds on a single spin (they appear on the middle four reels only). Regardless of whether they show a 2X or 3X multiplier, this kind of setup will result in a massive hit.
The goal is to land a Rhino on the first and sixth reel, with four wilds all displaying a 3X multiplier; this is the 'jackpot' and can award well over 3,000X your bet!
Along with the wild multipliers, it's also possible to win additional free spins. This is a fairly large component of the bonus round – and it's not unusual to see bonuses play out for 40, 50, or even 100+ spins.
A re-trigger is awarded for landing two or more of the Diamond scatter symbols anywhere in view during the feature, and – re-triggers during the bonus tend to happen quite a lot. It's not uncommon to see at least 20 free spins during a Raging Rhino free spins round!
A final thing to point out is that – like some of WMS' other slots – Raging Rhino also comes with a bonus guarantee. If the total win from the free spins bonus is less than 10X your bet, the game will automatically increase the win, so you do win 10X. For example, playing on a $2 stake, you'd be guaranteed at least $20 from the bonus.
Our verdict
Unless you're brand new to the world of online gambling (and, indeed, land-based casinos), there's a strong chance you'll have at least seen Raging Rhino in action before. It is – and remains – one of the most successful slots ever created. WMS hit the nail on the head in many ways – offering players a game with great visuals, entertaining gameplay, and massive win potential.
The only downside to the slot is the new HTML5 build. While most game developers improve their slots when upgrading from Flash to HTML5, unfortunately, WMS hasn't quite cracked the code in terms of development. Raging Rhino can feel a little clunky at times. It also lacked the autoplay function for a while, but this has now been re-added. You don't have to sit there and click every spin manually!
Big wins can be formed within the base game, but most of the win potential is found within the free spins bonus. This is what you'll want to aim for when playing. However, be aware that the slot is volatile, so you may wait for a few hundred (or even 1,000+) spins to trigger the bonus. On average, it triggers once in every 20 spins or so.
Raging Rhino Review FAQs
The free spins bonus in Raging Rhino is triggered by landing three or more of the Diamond scatter symbols anywhere in view. You will then be awarded a minimum of 8 free spins and a maximum of 50 free spins.
When the free spins feature begins, the game is played out on the same 4,096 ways to win format – but now, the wild symbols have 2X and 3X multipliers attached to them. When more than one of these wilds lands as part of a winning combination, they multiply against one another, so this WMS slot really can produce some impressive-sized hits! We'd say the average free spins bonus awards around 20 free spins.
Yes! If you like the look of Raging Rhino and would like to try out the game for yourself – without risking any real money and without needing to sign-up at an online casino – you can try it out right here at Casinomeister, free of charge! Simply load up the Raging Rhino slot at the top of the page, select your stake, and begin to spin!
If you like the game – and want to play Raging Rhino for real money – our team of online gambling experts will also be able to recommend to you the best casinos that offer WMS slots!
Regardless of which online casino you play, you'll always benefit from the same return to player percentage while playing Raging Rhino. This is because WMS does not offer their games in various RTP settings like we've seen other software providers do. Play'n Go's Book of Dead, for example, is a video slot with multiple RTP settings.
The default RTP of Raging Rhino is 95.91%, so while it is a fraction lower than the industry standard, it's decent enough for a video slot. Remember, much of the RTP is locked up in the free spins round, so you'll want to watch out for those Diamond scatter symbols!
Yes! Raging Rhino is now fully mobile-optimized, so you can enjoy the slot game from any device you like – a cell phone, a tablet, or a desktop computer/laptop.
You don't need to download or install any apps or plugins to play Raging Rhino from your mobile device. However, we recommend that you tilt your device into landscape mode because the 4096 ways to win layout takes up quite a bit of space, and you want the slot game to render as well as possible – especially if you manage to trigger the free spins bonus!
WMS hasn't implemented a maximum win cap – stake-wise – into their Raging Rhino slot. However, there is a maximum win per spin of $250,000 or currency equivalent, regardless of the stake size you're playing.
In reality, you're unlikely to see more than 3,000X your stake from the free spins feature, but if you manage two or three decent spins (or trigger the bonus with 50 free spins), you may find yourself able to win even more. It depends whether luck's on your side or not!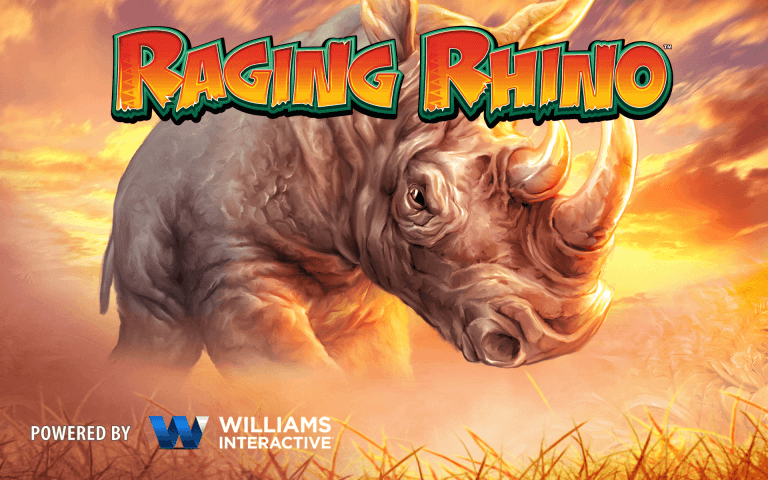 | | |
| --- | --- |
| Software | WMS |
| RTP | The default RTP of Raging Rhino is 95.91% |
| Paylines | There are no paylines, |
| Reels | 6-reel, 4-row format |
| Min Bet | 0.40 |
| Max Bet | 60 |
Table Of Contents