Isle of Man Jurisdiction Review
Casinomeister's Verdict
The Isle of Man licensing jurisdiction is one of the most underrated jurisdictions out there. They are pretty solid – in fact I can't think of any casino that has been rogued in our rogue pit that was licensed by the Isle of Man.
They don't deal directly with player issues, nonetheless – their casinos are a safe bet.

Rarely a complaint - solid licensing
Isle of Man Jurisdiction
1962
Ground Floor, St George's Court, Myrtle Street Douglas, Isle of Man, IM1 1ED
Highest
Pros
Proactive regulator who are unafraid of taking action against rogue operators

Impose strict conditions on licensees, particularly surrounding underage and responsible gambling

Have "ensuring that players receive their winnings" as part of their three core upholds
Cons
Don't offer the same lucrative business and tax rates as other jurisdictions

Can be slow to respond to individual player complaints
No man is an island
But the Isle of man is different. The Isle of Man is one of the most popular destinations for online gambling companies to set up shop, and many of the world's largest operators can be found based on the island – with some of the main reasons including lucrative tax rates, low business rates, and a relatively straightforward path to acquiring a gaming license.

The regulator in charge of online gambling in the Isle of Man is known as the Gambling Supervision Commission, and, along with the UK's Gambling Commission and Maltas Gaming Authority, the Commission is generally regarded as one of the more-trustworthy regulators, with them unafraid to take action against rogue, unethical gaming operators.
About The Isle Of Man's Gambling Supervision Commission
The Gambling Supervision Commission is one of the world's oldest gambling regulators, first formed way back in 1962, and while it was originally formed to regulate land-based casinos, it's power was soon extended to the online world in the late 90's, when online gambling became a "thing".
The Commission is known for being strict, in terms of who they distribute licenses to, and unlike regulators like Curacao, the Commission are unafraid of taking action against operators acting unlawfully, with both financial sanctions and cancelling of licenses used against rogue casinos.
The Commission is also independent from Government bodies, and they're generally seen as approachable, for both players, and operators, making them a trusted name in the gambling regulation space.
Provisions Of a License
The first step in acquiring a license from the Gambling Supervision Commission is for an operator to request an application form. Once the form is completed, the process is relatively fast, with the Commission reaching a decision – generally – in 2 months or less… although operators can expect to pay a significant amount of money for the privilege of a license, with the license itself costing £35,000 each year, and a 1.5% tax on all net profits, up to a maximum of £20,000,000 per year!
As with most regulators, operators wanting a license must prove that their business meets a number of license conditions, including responsible gambling measures, anti-money-laundering procedures, and player-fund protection protocols, all of which are regularly checked and audited by the Commission.
Like the United Kingdom Gambling Commission, the Gambling Supervision Commission requires casinos to protect player funds in the event of insolvency; this basically means that money you deposit is held in a seperate account from that of the company, so that – in the event of insolvency – you would stand a far-greater chance of getting your money back.
Disputes and Complaints
Another condition of acquiring a license from the Commission is that casinos must work alongside an IBAS (Independent Betting Adjudication Service), and this is your first port of call if you have a complaint to make against an operator.
If you follow the IBAS procedure and are still unhappy with the result, you have the option to make an official complaint to the Commission, although, as with most regulators, whether your case will be reviewed or not largely depends on the severity of the claims you're making, and the nature of the problem.
In fairness to the Commission, however, they have a pretty good track record with looking after players and taking their concerns and complaints seriously – and this is a breath of fresh air in an industry overrun with regulators who seem incapable of taking action against rogue license holders.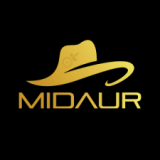 Midaur Casino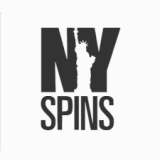 NYspins