What Does BFCB on Bank Statement Mean?
By Alex Smith Jan 5, 2023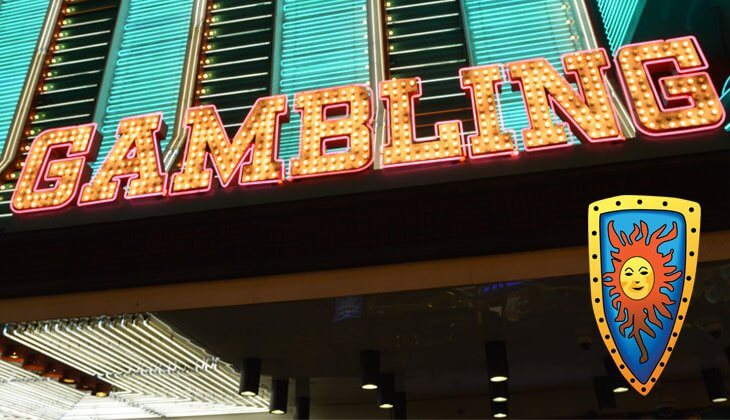 Some of our readers – and, indeed, readers on our websites – have noticed "BFCB" appearing on their bank statements. As with many online gambling transactions, it can be challenging for the account holder to know what these terms mean – especially when your bank account has multiple online gambling transactions.
On this page, we will be looking at why some people have found BFCB on their bank statements – and what the account holder can (and should) do if they find these transactions on their account.
Strange Charges on Bank Statements?
Back in 2011, the following was posted in the forum:
"I overcharged the deposit of £30 X 7 times=£210.

Betfred ignored my emails until yesterday(I had to re-send them another email), more than one week after I did send them my first email. This did happen between 28/02/2011 and 1/03/2011.

First, I made several deposits of £30 each; I overcharged two deposits of £30=£60 on 28/02/2011. Then on 1/03/2011, I first deposited £30, played for a while, and withdrew £30, about £10. Then I did deposit another £30, and I was fed up about the Roulette game not being RANDOM. I started a MASSIVE LOSING streak as soon as I hit a number!

How does the RNG avoid RANDOMNESS?. All the time, the numbers that were uncovered! Betting in more than 25 numbers!

Eventually, I did withdraw those £30 as well. Then in my Bank Statement appears seven deposits of £30 when I only did two. I checked my Betfred account for all the deposits, winnings, and withdrawals. A message appears saying there were no deposits made, nothing. I was talking with somebody at their Live-Help, and I did ask for a statement from my account about all the deposits that were made at Betfred. They were not able to provide such information. I was told to contact Betfred support. After that, my Bedfred account was locked up.

More than a week since I contacted Betfred support, without a reply from them, I had to re-send another email to them. Eventually, I was told by Betfred that my Branch could ask for such information on my behalf.

When you deposit some cash through your VISA, the deposit goes straight to the website WITHOUT the VISA SECURITY WINDOW CHECK. I AM PRETTY SURE THAT I DID NOT AUTHORIZE SUCH DEPOSITS.

Where is the information that I requested about the statement from my Betfred account?. Why does it take so long to reply to such information, then? Thanks for listening."
Someone else posted on HotUKDeals.com, asking: "Please advise whether the transaction code BFCB on a bank statement belongs to Betfred/Betfair?".
It's clear that other account holder bank owners worldwide (mainly the UK) were also running into this issue – many people were questioning what BFCB meant.
Chargebacks on their Bank Account
In reality, the answer was surprisingly simple. BFCB stands for Betfred Chargeback. While it's not immediately clear why the charges appear like this, it looks as though people who experience this have successfully issued a chargeback against Betfred or Betfair in the past – only to find that their chargeback was, at a later date, denied/refunded.
When this happens, the bank deducts the money directly from your account – and the charge is added to your account simply as BFCB.
What is a Chargeback?
Here is what Investopedia has to say about chargebacks:
"A chargeback is the payment amount returned to a debit or credit card after a customer disputes the transaction or returns the purchased item.

The merchant or the cardholder's issuing bank can initiate the chargeback process. Merchants typically incur a fee from the card issuer when a chargeback occurs.

Federal law requires card issuers to offer chargebacks within 60 days of the billing date. There is a fee for initiating a chargeback, so resolving disputes with the merchant is preferable if possible."
It's important to realize that your bank will not automatically take your side when you file a chargeback. In most situations, they will open a thorough investigation.
All banks have dedicated teams that will handle chargeback issues. You need to call them if you would like to file a chargeback complaint with your bank. Some banks can take chargeback requests over the phone, while others will ask you to fill in a form to initiate the process.
Similarly, if you hold a joint account – you may be surprised when your bank statement appears with charges you're unfamiliar with. This is why it's so important to keep a close eye on online gambling transactions, especially if you're using a joint account; the other account holder should always be aware of what will appear on your bank statement to avoid unwanted surprises like this.
Why Would You Make a Chargeback at an Online Casino?
Thankfully, most players will only make a chargeback when it's legitimate; however, some people will always try their luck and will try to cheat the system. For example, if someone is constantly overdrawn, they may see a chargeback as an "easy option" to get some money back into their account.
As a general rule of thumb, there are three main times when you can make a chargeback, and we'll be looking at these reasons below.
Service not Provided
The fact that the service you anticipated receiving was not delivered is one of the most frequent justifications for starting a chargeback. For instance, it would be pronounced if the service was not supplied if an online casino gladly accepted your cash but prevented you from playing any casino games or placing sports bets.
When casinos exclude players, it's murkier. Casinos argue they don't have to repay deposits in these circumstances. Some banks and credit card companies disagree. If you sign up for a casino and cannot play, you should often get your money back, but if you don't, it's legitimate.
Fraudulent Games
You can submit a chargeback if you have a strong argument and think the casino games you're playing were rigged. Play in a reputable casino to ensure all of their games qualify for certification.
You have a right to a chargeback if you believe the games were fraudulent. However, it is entirely up to you to prove that the games were unfair; access to the source code will be easy.
You will never encounter phony games if you play at a reliable casino and select software from NetEnt, Quickspin, and Pragmatic Play. The only casinos in which you could experience this issue are those in Russia, Costa Rica, and Panama; practically all of these casinos lack a current operating license.
Go to the footer part of a casino's website and check to see if information regarding the gaming license is shown to determine whether the casino has the proper licensing. If they don't, you may be sure that the casino is running erroneously; in this case, you ought to leave as soon as possible.
Service not Ordered
Simply asserting that you did not approve the payments on your bank or credit card account is the most widely cited excuse for a chargeback. Most online casinos need players to submit a government-issued ID with a photo and proof of residence when opening an account to reduce these bogus claims.
Unfortunately, it may be challenging to demonstrate that you did not approve the purchase if your card was used fraudulently. For this reason, many gamers like using their credit cards to make deposits. You get more security when using a credit card rather than a debit card. Most credit card companies are compelled by law to reimburse any unlawful purchases you assert to have not made. Regrettably, credit cards are no longer accepted at online casinos by gamers in the UK, for instance.
You must contact your bank immediately if you discover fraudulent charges on your bank or credit card statement. If you did not make deposits using your card, they would launch a thorough inquiry, and you will probably receive your money back.
Related Articles you should read