What Are Pokies?
By Quinton Apr 13, 2023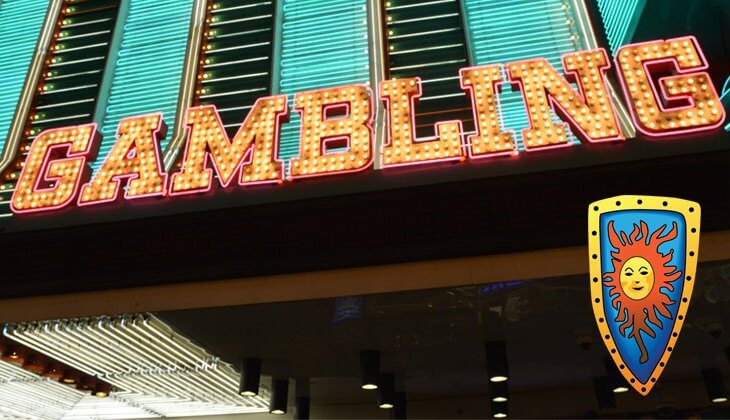 In the world of Australian gambling, you'll often hear the slang phrase "pokies" – a term you might assume refers to video poker games. However, pokies are NOT poker machines – and they're actually simply another word for slot machines.
Despite their widespread popularity, pokies have been the subject of much debate among politicians, activists, and academics over the last few decades. We'll look at why later on in this post.
What Are "Poker Machines" (Pokies?)
Pokies is simply another way of saying slot machines. Call them classic slots, video slots, retro slots – the type of slot machine doesn't matter; a pokie simply means a slot. The term "pokies" is predominantly used in Australia and New Zealand, with most other countries calling them fruit or slot machines.
Over the years, pokies have become a vital part of the gaming industry, drawing in players with their straightforward gameplay and the prospect of considerable win potential. The widespread popularity of pokies has also exploded, and today, virtually every online gambling platform in the world offers them.
Pokie Types (NOT Video Poker Games)
In the US and Australia, pokies have always been played heavily in land-based environments. In Europe, they can be seen at gas stations, although it's less common. However, with the ever-increasing popularity of online casino games, slot machines are now available to everyone, and most online casinos offer thousands of different pokies to choose from.
Like all casino games, video slots have evolved, and today, there are many different types. Some pokies are built around a standard 5-reel, 3-row format; some are classic one-line games, while others feature complex in-game mechanics like Megaways. Some of the most popular pokies also contain progressive jackpots; jackpots that continue to grow until won, often awarding multi-million-dollar payouts!
In the world of online and offline gambling, you'll generally come across two main types of pokies; video slots and classic slots.
Video Slot Games
Video slots are the most popular gambling machines at online and land-based casinos. They come in a massive range of themes and allow developers to pack in a TON of action – as they don't rely on mechanic parts.
As technology continues to advance, video slots are becoming even more interactive and feature-rich, with highly-unique innovations like BTG's Megaways mechanic and ReelPlay's InfinityReels.
When you play pokies online, you'll find that many casinos offer gambling machine promotions; this means you can often claim free spins to use on pokies for making a deposit or wagering a certain amount of money.
Classic Slots
Classic slots are slightly different from video slots; they're older-generation games and usually only have one, three, or five paylines. The symbols in classic slot games are usually fruits, bells, bars, and 7s.
With fewer paylines and bonus features to keep track of, these games provide a stress-free gambling experience – and for some players, they bring out a sense of nostalgia.
How Do Pokies Work?
Pokies, whether found in physical establishments or at online casinos, rely on a combination of technologies to run. While you don't need to know the ins and outs of how they work, it can help to have an idea of what's going on behind the scenes. Below, we're going to show you exactly what is going on!
Random Number Generator
The randomness of every spin is controlled by random number generators or RNGs. RNGs are sophisticated computer programs that generate strings of numbers at rapid speeds. They're designed to ensure that every result is random, so those game developers can't rig the machines against players. As a result, random number generators need to be certified by authorized testing houses before they can be approved.
Paylines
Paylines are the predetermined lines that run across the reels of pokie machines. When matching symbols land along these lines, you'll receive a payout; if you land, say, a 3-of-a-kind combo on a non-active payline, you won't win. The vast majority of video slots have multiple paylines, whereas classic slots usually only have a maximum of three.
Symbols
Pokie machines display a variety of symbols on reels. Each symbol has a specific value, and depending on how many you land – and where – you'll receive a payout according to the game's paytable. Common symbols include fruits, numbers, and letters in classic slots and theme-specific ones in video slots. Some pokies also feature special symbols, such as wilds and scatters, which can trigger bonus features and improve your chances of forming wins in the base game.
RTP And Volatility
The return to player (RTP) is a percentage reflecting the amount a pokie machine is expected to pay players in the long run; the long run can mean millions or billions of spins, by the way. Generally speaking, you should try to avoid pokies with an RTP lower than 90%.
Volatility, on the other hand, refers to the level of risk a pokie has. High variance pokies, for example, can dish out HUGE wins – but not very often. Low-variance pokies award frequent wins – but they're not usually worth much.
Are Pokies The Same As Slot Machines?
The terms "pokies" and "slot machines" are often used interchangeably, and they refer to the same game. The primary difference lies in the terminology: "pokies" is mainly used in Australia and New Zealand.
"Slot machines" is a common term in the United States and Europe. Both pokies and slot machines involve spinning reels with various symbols to create winning combinations and offer similar gameplay experiences.
However, some people also refer to video poker machines as pokies, so it can get a little confusing. A poker machine, however, is different from a pokie. A poker machine is a gaming machine that offers video poker. This differs from pokies and fruit machines – they're two completely different games.
Legalization Of Pokies in Australia
Pokie legalization in Australia dates back to the 1950s when the government first started to regulate them. Over the past few decades, individual states and territories have brought in their laws, not just around pokies, but also about gaming machines – including where a poker machine or pokie can be placed and how much they can payout.
They're incredibly popular in Australia, and millions of spins are played daily! However, the Australian government has acknowledged potential issues, including problem gambling and addiction. Consequently, various initiatives have been introduced to encourage responsible gaming and safeguard vulnerable individuals.
Pokies And The Gaming Industry
The popularity of pokies has had a significant impact on the gaming industry. They make up the bulk of many casino's revenue streams – and below, we'll look at some of the main effects they've had.
Economic Impact of Pokies On The Gambling Industry
Pokies have significantly influenced the economy of the gambling industry, both on and offline. However, the revenue they generate goes a long way beyond just making casinos money. Thanks to taxation, the revenue generated from pokies helps to sustain local economies. Taxes are also used to fund essential services such as healthcare, education, and public infrastructure.
However, it's not just the direct financial benefits that pokies offer. They can also help support tourism and help small businesses survive. For example, Australian bars and pubs often rely on pokies as a means of propping up their income.
The Future Of Pokies
The future of pokies, or slot machines as they are often known in other parts of the world, remains a topic of debate among experts and legislators alike. On the one hand, pokies generate significant revenue for casinos and governments across the globe. On the other hand, they've been directly linked to problem gambling.
Some experts believe that stricter legislation is needed. They argue that more people are becoming addicted to gaming machines than ever before – and that if something isn't done soon, the problem will only worsen.
In terms of the gaming machine itself, technological advancements are continuing to change how players interact with pokies. State-of-the-art software – potentially combined with AI – could offer exciting new interactive features.
The most likely way we'll see this implemented in real life is through the use of Augmented Reality tech. This would allow a player to put on a headset or use AR-enabled displays – and present 3D images that appear as though they were actually present in their physical surroundings. However, this has already been tried several times – and it's yet to catch on truly.
The Rise Of Online Pokies
Online casinos almost always offer a vast range of pokie machines, from traditional three-reel games to modern video pokies with complex bonuses and features. Progressive jackpot pokies are also very popular in the online gambling world.
Players often prefer playing pokies online as they generally boast higher RTPs. Today, most pokies are also mobile-friendly, so players can enjoy their favorite games while lying in bed, for example!
The Role of Regulation in the Pokies Industry
Regulatory bodies oversee the operation of pokie machines, ensuring that they adhere to strict standards and guidelines that promote fairness, integrity, and responsible gaming.
These regulators are charged with making sure that operators are using truly random RNGs, they ensure games are tested/certified, and they frequently carry out checks on machines to make sure they're legal and not ripping players off.
Emerging Trends in the Pokies Market
The advent of blockchain technology has revolutionized the world in several ways, with one noteworthy development being the emergence of video poker at crypto casinos. Crypto casinos are hugely popular, and they often allow players to enjoy instant withdrawals. So it's easy to see why players would choose to play pokies online at a crypto casino. With this in mind, some pokies are being developed exclusively for use with crypto rather than fiat-based currencies.
Another emerging trend in the world of pokies is the volatility behind machines. In the past, players used to like slow, relaxed action – but today, it's clear that players want machines that offer higher risk – with higher (potential) rewards.
Advancements in Pokie Machine Technology
Today's pokie machines boast high-definition visuals, improved sound effects, and groundbreaking gameplay mechanics that were previously inconceivable.
In land-based casinos, pokies often use touchscreen technology – offering a more immersive experience for players. This tech even allows players to control different aspects of the game – such as swiping their finger down on the screen to spin the reels!
Additionally, new software capabilities have allowed developers to build much more exciting bonus features and mini-games into their games. This adds extra excitement for players – and can, in the qualifying games, increase the win potential, too!
Pokies and Responsible Gaming
Various responsible gaming schemes have been implemented, including limiting the maximum bet a player can place, putting restrictions on how long someone can play for – and advocating for self-exclusion programs.
Education and awareness campaigns have also been introduced to teach youngsters about the risks of gambling and provide practical advice on how to avoid gambling-related harm. Still, many argue that more needs to be done – especially when it comes to the issue of protecting minors from gambling.
The Role of Pokie Manufacturers
Leading pokie manufacturers, such as Aristocrat, IGT, Bally, and WMS, invest heavily in research and development to create cutting-edge gaming machines that use the latest technologies and mechanics.
Apart from designing engaging and entertaining pokie machines, manufacturers must ensure their products comply with strict regulatory standards. This includes using certified RNGs, making sure their games deliver the correct RTPs, and not designing their games to be overly addictive.
Pokies and Player Loyalty Programs
Casinos, both online and offline, generally offer loyalty programs as a way to reward loyal players. Here at Casinomeister, we're a big fan of online casinos that offer VIP programs – as we believe that players should be rewarded for being loyal to a specific site or brand.
VIP programs allow players to earn points – usually called comp points – which can, at a later date, be redeemed for special bonuses and promotions, free chips, free spins, or even unique gifts!
Loyalty programs are beneficial to both players and casino operators, as they encourage repeat business – generating more money for the casino. For the player, they get to enjoy extra bonuses, promotions – and sometimes even free spins, which can be used on the pokies themselves!
Poker Related Articles you could find interesting to read