How to Redeem Bet365 Comp Points
By Alex Smith Apr 26, 2022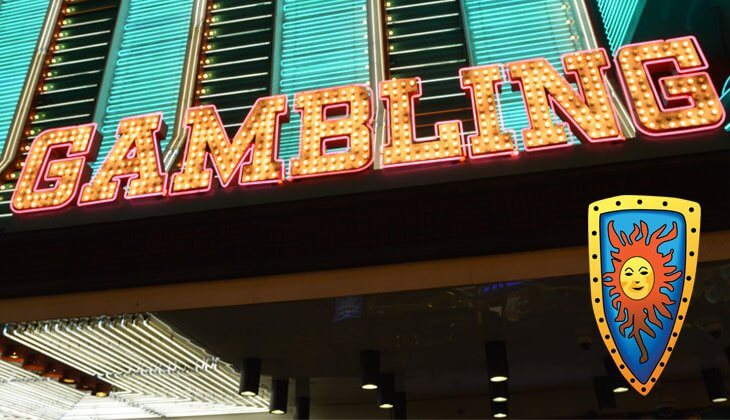 Bet365 is one of the biggest names in the online gambling world. They're famed for their online gambling facilities and their sportsbook, the latter of which is regarded as the best in the world.
Bet365 runs a loyalty program designed to reward loyal, regular players like virtually all online gambling sites. We will look at the Bet365 casino loyalty scheme, how it works, and how you can redeem your Bet365 comp points for cash prizes and more.
How Do You Redeem Your Comp Points?
Bet365 makes it easy to redeem your comp points. Once you've received enough at the online casino to redeem for real money, head to the 'My Account' section, enter the loyalty/rewards tab and choose how many of your points you'd like to redeem.
The conversion will be complete once you've confirmed that you wish to convert your comp points to bonus cash. You'll notice that your Bet365 bonus balance is now worth the amount of money that you chose to redeem.
How Do You Earn Comp Points?
Bet365, as with virtually all online casino sites that run a loyalty scheme, distribute their comp points differently depending on which casino games you're playing. How you earn comp points is dependent on both the casino game you play and the amount of money you're wagering. For example, you earn comp points depending on how many units of your currency you're staking.
If you play video slots (excluding multi-spin slot games), progressive jackpot video slots, regular slot machines, Caribbean Poker and Keno, you will earn 3 comp points per ten currency units staked. If you play Red Dog, you will earn 2 comp points for each ten currency units you stake.
If you play casino table games like Blackjack Switch, Blackjack, Roulette, Video Poker (including progressive jackpot Video Poker) and other casino games, you'll earn one comp point for every 10 currency units that you wager. These loyalty points are earned automatically, and Bet365 casino doesn't require you to opt-in or sign-up. We should also point out that certain bingo games earn you comp points. However, If you're playing with casino bonuses, you will not earn loyalty points while playing with bonus funds.
How Does The Bet365 Loyalty Club Work?
When you register an account at Bet365, you'll automatically be entered into their loyalty program from day one. All players who register an account at Bet365 Casino will start at the bronze level. The more you progress through the loyalty program at the online casino, the more points you will earn at Bet365 casino, and the more these points are potentially worth. Below, we will look at the three main types of loyalty scheme options at Bet365 Casino.
Bronze Level
All new players at Bet365 Casino will find themselves starting at the bronze level. This is the level that you'll automatically be enrolled in when starting your journey at Bet365 Casino. Once you're a member of the Bronze level, you'll be able to redeem points and claim various cash prizes. The applicable conversion rate is 100 comp points per one unit of currency.
Silver Level
When you accumulate 150,000 comp points, you'll enter the Silver level of the Bet365 Casino loyalty scheme, which is the second level of the program. Once you reach this level of the online casino loyalty program, you'll be able to benefit from additional bonuses and promotions. The redemption rate for the comp points at this level is 85 points per one unit of currency – so your comp points are worth significantly more when you reach the silver level of the scheme.
Gold Level
The Gold level is the final tier of the Bet365 Casino loyalty program. You'll be automatically entered into this scheme when you collect 500,000 comp points. When you reach this level of the scheme, your comp points are worth even more money as the conversion rate is improved further; for every 75 comp points you have, they are worth one unit of currency.
What Are The Terms and Conditions Of Bonus Funds From Comp Points?
As we see with virtually any loyalty program at an online casino we review, Bet365 enforces several terms and conditions on the bonus funds that you receive to redeem your comp points. For example, all bonus funds are subject to 20X wagering requirements. These wagering requirements must be completed before you can convert your points into real, withdrawable cash. Not all casino games contribute towards the wagering requirements the same either. While most video slots contribute 100%, certain casino table games like Blackjack Switch and all live casino games contribute a low less.
The current progress of the wagering requirements on any bonuses you've claimed from redeeming your comp point can be viewed within your online casino account.
Bet365 Casino also states that all loyalty points, bonuses, and promotions that make up part of the loyalty program are non-redeemable. They are also only redeemable by the account holder, which means that the comp points and all other casino bonuses that you receive due to the VIP scheme cannot be transferred to other players. You can also not send comp points to other players – something which we've seen available at some online casinos.
To earn comp points, you need to wager real money; as we mentioned earlier, when you're playing with any bonuses and promotions, you won't be earning points when you play games. If you do not deposit for 13 weeks or longer, your comp points may be forfeited without notice. Bet365 Casino also reserves the right to amend the terms and conditions of the Loyalty scheme at any time as the management team seems fit.
History of Bet365
Bet365 was first established back in 2000. It was founded by an entrepreneur called Denise Coates; Coates remains the company's majority shareholder and, alongside her brother John Coates, she's the joint-chief executive.
Bet365, from the start, was backed by some pretty big players in the industry. They secured a loan of $15 million from RBS; this loan was taken out against the family's betting shop estate, which had been relatively successful, operating since 2004 around the UK. In 2005, Bet365 sold its betting shop chain to Coral. It was then that the loan was paid off in full to RBS.
Within a year after launching, Bet365 was well-known within the online gambling world for offering a vast assortment of betting markets and sports events. At the time, no other online gambling sites could even come close to matching the number of markets that Bet365 offered.
They partnered up with Playtech to power their online casino. This was when the site managed to penetrate the other side of the online gambling industry – casino games and video slots.
Despite being somewhat of a family operation still, Bet365 is a massive company, and its workforce is made up of some 4,696 members of staff. Their annual revenue for 2019 was a whopping $2.981 billion. They continue to dominate the online gambling industry, both in the sports betting world and the casino games and live casino industry.
FAQs
How do I enter the Bet365 Casino loyalty program?
All players who register an account at Bet365 Casino (provided they haven't opened an account at the online gambling site in the past) will automatically be entered into the loyalty scheme. As you'll see from the next question, players begin under the bronze level of the scheme – and you don't need to opt-in. You'll be automatically enrolled when you confirm your email address and find that your account is fully opened!
How many levels are there in the loyalty scheme?
The Bet365 loyalty program comprises three levels; Bronze, Silver and Gold. By default, all new customers who register an account at Bet365 will begin their career on the Bronze tier. Once you collect 500,000 comp points, you'll advance to the next stage, the Silver tier. If you collect 500,000 points, you'll enter the Gold tier. At the higher levels, you'll benefit from greater bonuses and promotions and a better conversion rate when actually redeeming your points.
What happens if I don't make a deposit for 13 weeks?
Bet365 states within their terms and conditions that any player who doesn't make a deposit or place a real-money wager within 13 weeks will be subject to forfeiture of their comp points. While it's not clear if this rule is always enforced, it's best to use up the comp points in your account if you may not be making deposits or playing for a prolonged period.
What casino games can I play at Bet365 to earn loyalty points?
You'll earn loyalty points whenever you place real-money wagers at Bet365 Casino. The type of games that you play can significantly impact the number of points earned. For example, if you play in the live casino (including live casino games like Roulette and Blackjack) and other casino table games, you'll earn a lot less points than if you played video slots. You can find a full list of games – and the number of points you can earn while playing them – on the official Bet365 Casino website.
What are the wagering requirements of money I get from redeeming comp points?
Like most online casinos, Bet365 attaches wagering requirements to the money you redeem from your comp points; the wagering requirements are currently set at 20X. This is pretty high for wagering requirements from comp point bonuses – especially when we're seeing some online casinos offering wager-free bonuses and promotions. It's worth realizing this before you get involved with them as it's not simply a case of being able to withdraw your money straight away after redemption.
Latest Blog Articles you should take a look