Can You Win Money on Double Down Casino?
By Alex Smith, Last updated Nov 3, 2022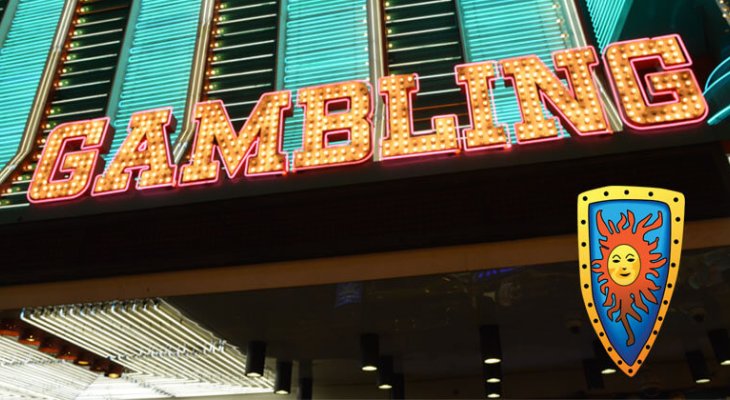 Double Down Casino is a social-based online gambling website. If you like to play casino table games, video slots, or video poker for free, it's the perfect site for you to play at. This social gaming site is powered partly by IGT. It's a fun place to play with friends as you have a lighthearted gamble and try your luck on some of the different games.
However, one of the most common questions we get asked is whether or not it's possible to win any real money while playing there. That's a question we'll be looking at here on this page – and we'll also be showing you what to expect when you play at Double Down Casino.
Can I Win Money Playing Casino Games at Doubledown Casino?
Double Down Casino is a social casino. It's free to play there, and you can't earn any real money from playing games. However, on the other side of the coin, you also don't have to deposit or risk your cash. Double Down Casino is free to play.
About the Online Gambling Site
Double Down Casino is owned and operated by a company called DoubleDown Interactive LLC. They still manage the social casino today, although it was acquired by online and offline gambling giant IGT in 2012. However, in 2017, Double Down Casino was again sold to DoubleU Games. IGT remains a core part of the casino, but you'll find all their casino games available to play, including Da Vinci Diamonds, Orange is the New Black, Ellen Dance Party, Cleopatra, and Wheel of Fortune.
From its inception, Double Down Casino has operated on a free-to-play model. Free chips are used to play the games; real money play isn't available. You can, however, use real money to purchase in-game free chips. This type of gamification model has since been used at various social casinos. Be wary of casino reviews that claim you can spend real money at Double Down Casino; it's not possible.
Why Play at Double Down Casino
There are several reasons why players choose Double Down Casino over conventional online casinos. Below, we will look at some key reasons why many players choose Double Down Casino.
No Money is Required
Arguably the most significant benefit of playing at Double Down Casino is that you don't need to spend any of your own money. For example, if you're the kind of person who likes to play casino games but doesn't like to lose money, Double Down Casino is a great option. You get to enjoy all of the thrills of online gambling without any risks.
While you can purchase free chips using real money, Double Down Casino provides multiple ways to earn in-game chips. This means there's no requirement to spend any of your cash – unless you want to buy a lot of chips and play at higher stakes than usual.
Of course, as you're not wagering real money, you won't be able to win any real money. While this will bother some players, it's no issue for many. If you want to win real money, check out some of our recommended real money casinos. All of these online casinos have been hand-picked by our team of online gambling experts. They all have a solid reputation, and most offer generous bonuses and promotions, too!
Great Tournaments
Double Down Casino's best feature is the regular tournaments they host. Tournaments are a great way of extending the amount of time you have with your playing credits. They're also entertaining, and tournament gameplay has a vital social aspect. Double Down Casino offers both slots and video poker tournaments. It's easy to view all tournaments as Double Down Casino displays all upcoming events.
Tournaments at Double Down Casino run with as few as ten players. At a minimum, the top two players will be paid out, but sometimes up to 499 players are paid out. It all depends on the number of players who enter the tournament.
Please note that the tournament areas are separate from the main site. To access the tournaments, you'll need to hit the "tournaments" tab from the main game navigation menu. This is sometimes housed under the "more games" tab on the main game navigation menu.
Multiple Ways to Earn Chips
One of the most annoying things about many social casinos is that earning chips is hard. Many social casinos make you spend a lot of your real money to be able to play free casino games, and, in our opinion, this doesn't sit right with us.
When you play at DoubleDown Casino, you don't need to rely on one daily allotment of chips before you are forced to buy additional free chips when you want to continue playing. DoubleDown Casino gives all players several different ways to increase their credit balance. For example, one of the easiest ways to earn more chips is to refer your friends.
Every time you refer a friend, you will get paid every day for them being an active player on the app. This is quite a unique referral scheme, and as your friends do not need to spend any money to play at DoubleDown Casino, it's easy to convince your friends and family to create an account and be an active player.
DoubleDown Casino is an active Facebook fan page. You will see numerous free chip opportunities. Sometimes they run special competitions for their Facebook followers. Other times, you will receive extra free chips if you provide your email address.
In addition to these methods, DoubleDown Casino also runs daily challenges. These are tied directly to your gaming activity and allow you to earn even more chips. Of course, if you want, there is also a paid option where you can buy chips for real money. However, this isn't necessary, thanks to the influx of options available at DoubleDown Casino for earning chips.
What's Bad About the Site
While DoubleDown Casino is an excellent social casino, there are some downsides that you should probably be aware of. Below, we will look at some of the most common downsides to playing at DoubleDown Casino.
You Can't Switch Your Account to Different Platforms
One of the most significant downsides of DoubleDown Casino is that you cannot switch your accounts between different platforms. For example, if you initially create your DoubleDown Casino account from your iPad and then want to use a Samsung smartphone later to keep playing, you will not be able to share your progress between the two accounts. You need to register two separate accounts.
Another thing worth pointing out is that your loyalty balance and participation do not interchange between Apple and android devices. Furthermore, your Facebook gameplay is also independent. This means you cannot have one centralized account that gives you access to all your different devices. In the future, we would love to see DoubleDown Casino centralizing its accounts system and making it so that you can enjoy the casino without needing multiple accounts.
You Can't Win Real Money
As we have already mentioned, DoubleDown Casino is not a real-money casino. It is purely a social gaming casino, meaning you will not be able to win any real money while playing at the casino. All of your gameplay at DoubleDown Casino is made using virtual credits. While it is possible to buy chips for real money, you do not have any opportunities to cash them out – not even for virtual prizes.
DoubleDown Casino exists only as a way of playing and winning the free chips to give you gaming enjoyment. In our opinion, it would be a nice touch to see at least one big tournament competition each month where players were able to win real money. There's nothing wrong with a social gaming casino not allowing you to win real money, but DoubleDown Casino is so big that we are sure they could spare the change.
What's the Game Selection Like?
If you are wondering about the different types of games that you can play at DoubleDown Casino, you will be pleased to learn that there is a fantastic selection to choose from. The casino has three main categories; table games, video poker, and video slots. At the time of writing, there are more than 130 different casino games for you to play.
When it comes to video slots, DoubleDown Casino offers the full IGT range. This means that you will be able to play iconic releases such as Cleopatra – one of the most famous video slots in the world that are themed in ancient Egypt and follow the life of the ancient goddess herself.
Most video slots can be played from as little as one dollar per spin, and some machines offer a maximum bet of up to 10,000 credits per spin. If you manage to hit one of the bonus features when playing at this kind of level, you can end up walking away with some monster wins.
When it comes to video poker, DoubleDown Casino offers a pretty decent selection. You will find double bonus poker, bonus poker, double bonus poker, and Jacks or Better. Interestingly, the minimum stake for these video poker games is $5000. We strongly recommend playing video poker machines only when you have a substantial balance at the social casino.
There is also a good selection of casino table games, and you will find multiple variations of Roulette, Blackjack, and Baccarat. As you probably expect, you will not find any dollar Blackjack here. For example, the roulette limits range between $10,000-$1 million, and the Blackjack table has a minimum bet limit of $5000. The maximum bet, however, increases to $5 million, so you shouldn't have any problems finding a game and playing it at the stake size you want.
Banking
DoubleDown Casino does not have a conventional banking structure, unlike traditional online casinos. However, you will find several different purchasing options, although these are different from depositing methods. Remember, nothing is necessary for a payout, and making a withdrawal at the casino is impossible.
If you want to purchase additional free chips at DoubleDown Casino, you can use various methods. You can use PayPal – the most common payment method available at the casino – as well as the Amazon App Store, the Samsung Galaxy App Store, Google Play, and the Apple App Store.
As you are not gambling with any real money, you do not need to worry about needing to complete any verification checks. This is only something that needs to be completed at real-many casinos, and thankfully, social gaming casinos do not need to follow the rules of player identification checks. Gambling rules that an online casino must follow do not apply to a casino app like Double Down Casino, which offers free play.
VIP Lounge
​​One of the things that we did find quite interesting when writing this casino review was that there is a VIP lounge. Usually, VIP lounges and Loyalty Programs are not something you would expect to see at a social casino. However, like traditional online casinos, DoubleDown Casino has a multi-level loyalty program where players can level up depending on their betting and online gaming activities.
The more you play at DoubleDown Casino, and the more money you wager, the faster you will start to level up through the loyalty program. It is known as the Diamond club – and while it is pretty similar to what we see in conventional online casinos, there is one key difference. At DoubleDown Casino, you need to pay to move up to a higher level. Once you have accumulated enough chips, you can trade them to advance to the next level.
There are several benefits to progressing up the loyalty ladder at DoubleDown Casino. Firstly, you will enjoy a higher daily bonus wheel top value and be able to redeem more than three daily gifts; in fact, VIP players can redeem up to 10. VIP players also enjoy early access to brand-new games that are added to the casino, and a loyalty point multiplier allows you to earn points even faster.
Finally, VIP players also benefit from the ambassador service. This is, essentially, the same as a VIP concierge, and it allows you to access personalized support rather than needing to go through the main customer service ticketing process, which can take a few days for your query to receive a response.
Should you play at DoubleDown Casino?
If you are used to playing casino games for real money, switching to playing at DoubleDown Casino could be a bit of a culture shock. While the games are similar to what you would see at real-money online casinos, there is no denying that gameplay doesn't feel the same when you are not gambling for real money. Social gambling is also very fast-paced. You will be wagering much more significant amounts of money – for example, some of the video slots have a minimum spin of $5000 – and this is simply a million miles away from what you would do at a real online casino.
That being said, DoubleDown Casino is a fantastic place to play if you are looking for social gaming. They offer a great selection of video slots and casino table games, and there are also four video poker machines available that should suit most players. We like that there are multiple ways to own chips, and while there is a paid free chip purchasing option, most players will find that the site's refer-a-friend program allows them to generate more than enough chips.
We also really like the fact that DoubleDown Casino runs daily tournaments. These are fun and offer yet another way to earn free chips, allowing you to immerse yourself in the online gambling experience.
Finally, we like that DoubleDown Casino is backed by some of the biggest names in the online gaming industry. IGT is one of the most trusted names in gambling, and it's refreshing to see that they have helped to develop DoubleDown Casino, so you know you will get a premium gaming experience when you play them for yourself.