Maximum £2 Bet Limit Proposed for Online Slots
By Simon Wright Nov 4, 2019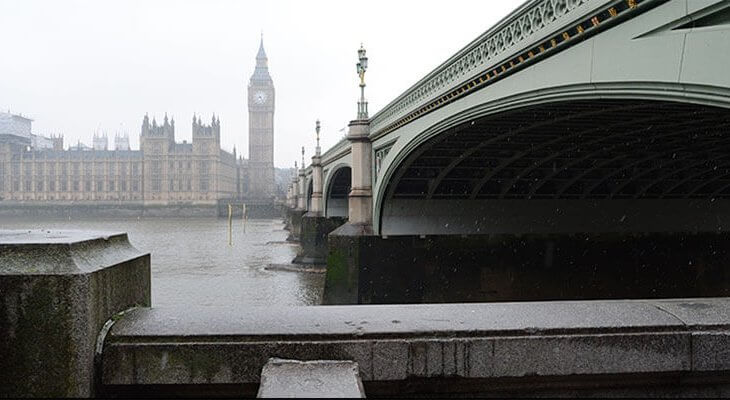 The United Kingdom's parliament, or to be more precise the Gambling Related Harm All Parliamentary Group, have this morning issued an interim report on online gambling, which contains recommendations that both players and operators licensed in the UK alike, will find does not make pleasant reading. As the GRH APPG recommend that a maximum bet / stake limit of £2 be implemented to all online slots, in addition to raising the issue of introducing deposit limits.
Whilst the GRH APPG recognises that there are responsible gambling utilities and tools available to players at UKGC licensed casinos, such as being able to set deposit limits and also the facility to 'Take A Break', the parliamentary group is of the view, having no maximum limit imposed, can and does feed problem gambling.
Back on 1st April this year, a new maximum stake limit for fixed odds betting terminals was introduced, lowering the previous maximum stake limit of £100 to the now in place £2 limit. The gambling compliance site Rightlander also reports that the GRH APPG is of the view that the Gambling Commission in its current state is also not fit for purpose.
Furthermore, the report recommends that the government should urgently introduce new gambling legislation which focuses on harm prevention. However, what the authors of the report fail to realise is that by introducing such punitive measures, it will no doubt have the adverse effect of forcing players to join sites which are NOT licensed by the UK's regulator. Thus making them more vulnerable in the process to potential 'rogue' operators.
Likewise, with the likes of InterCasino already having left the UK due to an increasing amount of penalty packages being handed out by the UKGC, an introduction of maximum stake limits as low as £2, is likely to make iGaming operators rethink their participation in the UK. Where if these proposed measures come to fruition, the UK could possibly be left with just the 'big boys' left licensed in the country by the UKGC.
However,  Carolyn Harris MP, Chair of the GRH APPG. said: "This report highlights the urgent need for a root and branch review of the regulation of online gambling. Stakes and prize limits online would be a major step forward in reducing the harm caused by the sector."
"It is not at all clear why the Gambling Commission is not looking at this as a matter of urgency. It is an abdication of its responsibility as a regulator. There must be consistent and appropriate regulation of all forms of gambling. I also urge the Government to urgently review the provision of research, education and treatment in the sector. Gamble Aware are not effectively carrying out this function and it should immediately be brought into a public health setting."
While Iain Duncan Smith, the former Works and Pensions Secretary of State, the architect of the much loathed 'Universal Credit' and the GRH APPG's Vice Chair, commented: "Gambling addiction is becoming a public health crisis. It is clear from this inquiry that the powers of the Gambling Commission need to be significantly strengthened. For too long, online gambling operators have exploited vulnerable gamblers to little or no retribution from the regulator."
"We cannot continue to fail vulnerable gamblers. I therefore urge the Commission to look into this issue in greater depth. It is outrageous that there are not stake limits online, that gamblers are still able to gamble using credit cards online and that operators are able to continue to offer inducements to the vulnerable without proper sanction."