Livespins secures major distribution deal with EveryMatrix
By Simon Wright Jan 11, 2023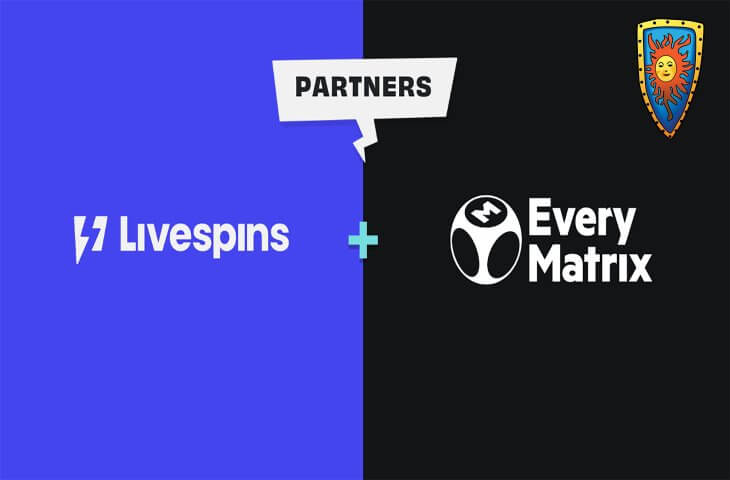 Livespins has taken its mission to socially-charge the online casino sector to the next level after putting pen to paper on a major distribution deal with leading platform provider and content aggregator, EveryMatrix.
Operators powered by EveryMatrix will be able to integrate Livespins directly into their casino lobbies, allowing them to leverage the huge popularity of slot streaming via a fully compliant platform and product.
Livespins is an entirely new way to experience online casino, allowing players to watch highly entertaining streamers but also to get directly involved in the action taking place across the reels. This is done via a smart bet behind system.
This creates a group bet and a shared experience, but with each player able to select their own bet amount and number of spins. They can also enjoy social interaction in a way that is just not possible with other categories of online casino content.
Players can chat with the streamer and each other throughout the stream. They can also drop emojis and share reactions which means that no matter if their bet comes in or not, a fun, engaging and ultimately rewarding experience is guaranteed.
Michael Pedersen, Chief Commercial Officer at Livespins, said: "Livespins is taking online casino game lobbies by storm and this distribution deal with EveryMatrix will help launch our platform into the mainstream by making it available to some of the biggest operators in the business."
"The worlds of casino and streaming have been converging for some time now, and player demand for this type of content and experience is at an all-time high. Livespins allows operators to leverage this but in a way that is responsible and compliant."
"This is a significant deal for us, with EveryMatrix one of the top platform providers and aggregators in our industry. I can't think of a better way to kick-off the New Year for Livespins."
Amund Stensland, CasinoEngine COO at EveryMatrix, added: "Operators are going to great efforts to engage the next generation of players. Through Livespins they have a platform that allows them to provide an engaging, entertaining and socially charged experience next generation audiences are looking for."
"This is a great addition to our offering and further establishes EveryMatrix as the go-to platform provider for operators looking to stand out from the crowd."