Interview with Conor Dargle, Representative at Trada Casino
By Jelena Isakov Oct 10, 2019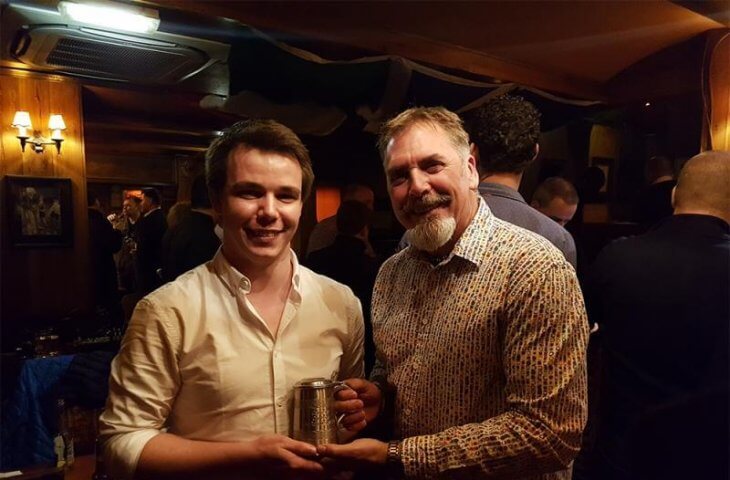 This is the first of many interviews we're planning to run during next months with some iGaming Representatives here at Casinomeister, so as a first one with the Casino Rep of the Year 2018 Conor:
1) Hey Conor, how are you? Great to have you here as our first interviewee!
Hey Jelena! Pretty great, how are you yourself? Thanks for asking me to be your first interview, I've been really looking forward to this.
2) Where are you from and where do you live?
Born and raised in Dublin, Ireland.
3) I'm sure many of our members are curious to find out. How did you start working in iGaming and also for Trada Casino?
I've actually only been working in iGaming for 4 years or so now. I was originally working in marketing for a computer and support services sales company when I had seen that TradaCasino was looking for marketing staff. I took a shot and, luckily, landed the job. And I'm happy to say there's been no looking back since then!
4) Would you share 5 fun facts about yourself with us?
1. I am the youngest of 6 in my family.
2. I'm an avid PC Gamer.
3. I get distracted way too easily…
4. I originally wanted to study law in college.
5. I have broken most of the bones in my hands thanks to sport.
5) If you were asked to change or add something at Casinomeister, what would it be?
Bump up TradaCasinos 9.8 rating to a solid 10! In all seriousness, over the years I've seen Casinomeister constantly make new additions and alterations. Whether it was adding new sub-forums or the complete relaunch. Maybe the next addition could be a "Suggestion Box" on each casinos review page so that members can give a suggestion for the casino to add something new. In all honesty, I don't think I could make a suggestion on what to add next, the entire Casinomeister crew are on the ball with everything!
6) Do you play casino games yourself? If yes, what do you play most often and what's your favorite?
Absolutely! I think I have an account with most, if not all of the accredited casinos. I tend to be drawn more towards some high volatility slots, Dead or Alive 1 & 2 (Still waiting on a wild line), The Great Chicken Escape, Bonanza… the list goes on.
7) As the representative of 2018 voted by the Casinomeister community, would you recommend other reps being active and participating in our forum and what benefits (except pure joy and awards) did it bring to you and Trada?
Great question! I couldn't recommend it more. In fact, most staff members of TradaCasino are (ordered) advised to sign up to Casinomeister. Being active on the Casinomeister forums gives you invaluable viewpoints and experiences from so many different players. A lot of the improvements and changes we have made on TradaCasino have come directly from the requests and ideas of CM members. On a personal standpoint, being active on CM has thaught me a lot about the industry as a whole and allowed me to join in on conversations and get so many different opinions which without CM otherwise would be near impossible.
8) What's your attitude toward the latest numerous regulations, new licenses and compliances?
It's really been one after another hasn't it? With so much regulation going on, and so many new changes to licenses, it has left a lot of uncertainty.
Regulation of markets will always end up being a good thing in the long run. From a players perspective, it may reduce your choice, but you know those that remain are legit, that you have a legal route to follow if something goes truly wrong and at the end of the day, you know your details and all your info is safe.
However, regulators need to keep in mind that if they over regulate a market and force too many casinos out, they are likely to also force the players they intend to protect to play at rogue and dangerous casinos. There is a very fine balance that needs to be struck here. From the casinos perspective, it also offers some safeguards in terms of fraud.
In saying that, over regulation of a market will kill all competition in a market and leave only the biggest of companies left. Considering the current trend of things, I would imagine there will be a big consolidation of casinos and groups in the coming months and years.
9) What do you think are the crucial things an online casino has to offer to players to make them come back?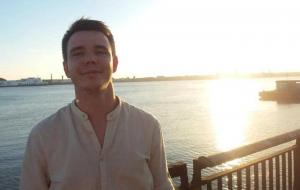 Retention is an awesome part of my job I love the most. Every casino has their own way of having players return. Whether it is the games they offer, the promotions they run, or own their exclusive loyalty scheme. From my perspective, the most crucial thing any casino can do to keep their players coming back is to treat them like people and not like numbers, to ensure that they have an awesome support team who knows how to build a rapport with their customers and most importantly be fair.
10) What's the best advice or tip you have learned from the Casinomeister community and members?
Consistency is key, treat everyone fairly and if something is promised, be sure to follow-through on it!
11) There's been quite a lot of great special promotions given to our community from Trada so far and they've been a lot of fun and varied! Is it you who's so creative or who's behind these cool comp concepts?
I wish I could take all of the credit. Some are mine, some are Rachels and others are cumulative efforts of all of the staff. It really is a group effort from everyone here. If someone has a cool idea for a promotion we run it by everyone and test it within the office to see if it is fun and entertaining. If so, we run with it!
12) Speaking of awesome promos, can we expect a new one soon?
Something spooky perhaps? I do have an idea or two brewing so I wouldn't be surprised.
13) This year is already coming to an end. Has Trada already set some goals and plans for 2020?
Our 2020 goals are already starting to be put into motion!
We actually have some pretty big and exciting news coming up soon which I've been told to keep my lips sealed about.
2019 will end with a bang with TradaCasino, and 2020 is going to be one crazy exciting year.
14) Which games are the most popular and frequently played at Trada Casino?
I'm sure a lot of the members are going to be surprised with the #1 spot, but I think other Reps could back this one up.
Starburst holds the top spot quite firmly, then we have some classics like Dead or Alive, Bonanza and Rainbow Riches. We do have some recent launches in there though with the likes of Boom Pirates and John Hunter and the Scarab Queen getting some really good traction with our players.
15) How would you describe the Casinomeister community and members in 3 words?
Reliable. Unrelentingly Honest.
16) Do you think forums as a form of communication and business have a good future and how do you see it in 5 years?
I believe forums will be as invaluable in 5 years as they are today thanks to the massive amount of information that they offer and store and for Casinomeister specifically, the varying and contrasting opinions that can be found within. Like anything, if it is to survive for any amount of time, it has to evolve with the times. Forums in general I think are now seeing an increase in membership thanks to younger generations reliance on information and community. In 5 years time I think forums will be adapting to offer shorter bites of information. Similar to Twitter being constraint to 280 characters, and TikTok being capped at 60 seconds, I think forums will be finding themselves condensing their content to appeal to this new wave of rapid content consumption.
18)Who would you nominate to be our next interviewee?
I nominate L&L_Jan.
17) Thanks for the lovely interview Conor! Are we gonna see you at the next Meister Meeting, like usual?
Happy to be interviewed Jelena, thanks for having me! I wouldn't miss the Meister Meet for the world.
About Trada Casino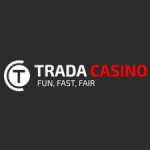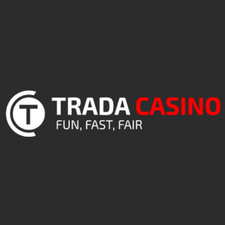 Trada Casino came on board in 2012 and actually failed their initial Baptism by Fire. But after they got through their teething pains, they gave it another shot and passed with flying colors. They won Best New Casino 2013, and since then they have improved with each year winning Best Customer Service three times in a row – to include this year. Conor Dargle won Best iGaming Rep 2018 and Rachel Morgan Best Casino Manager Award for 2018… Read Full Review
CM Rating: 9.8