Impact on Online Casinos and iGaming due to the Coronavirus
By Simon Wright, Last updated Mar 25, 2020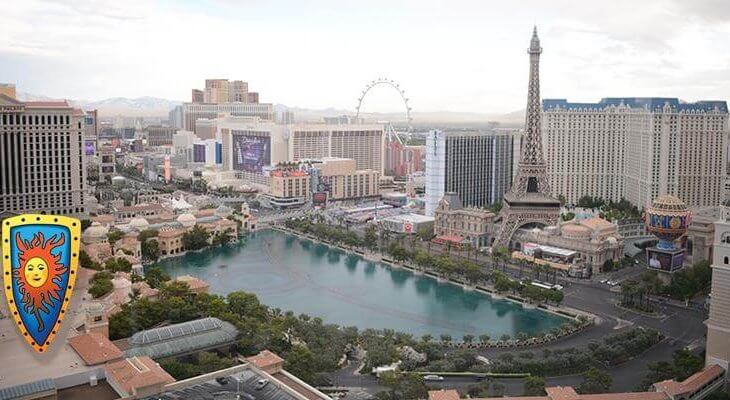 What the whole world is experiencing due to the Coronavirus pandemic is truly unprecedented, with at the time of writing some 160 countries being affected by the virus, which has shown there are no boundaries as to its reach. The disruption, illness and sadly deaths, that the virus which causes COVID-19, is overwhelming and is comparable to the 1918 – 1919 Spanish flu outbreak of the last century.
No industry or individual has not been affected by the Coronavirus and the purpose of this article is to examine how this pandemic affecting the world, affects the iGaming industry and online casinos in particular.
Only a few days ago we reported here on Casinomeister the fall in share prices of the likes of Flutter Entertainment, who own and operate the well-known sports betting brands Paddy Power and Betfair. With the mass postponement and cancellation of sporting events around the world, there are very few sporting events now in operation, which in turn directly affects the revenue stream of those involved in the sports betting industry.
Never before, certainly not since the Second World War, has there been this much disruption to the sporting calendar. In Europe all the professional football leagues have been suspended and postponed until the beginning of April, where it is pretty much a given based on the current news concerning the spread of the Coronavirus, that they will be most likely canceled or reconvened to a further later date. Boxing, Golf, Horse Racing, Basketball, Tennis, Formula One, Hockey, Baseball, you name it, they have all had their dates either postponed until further notice, or cancelled.
In Europe, high profile music events such as the Glastonbury Festival have been shelved until next year and for the first time in its 64 year history, the Eurovision Song Contest 2020, scheduled to be held in Rotterdam in May, has been canceled. Not to mention businesses being ordered or advised to close indefinitely, including the casinos and hotels in Las Vegas.
Obviously the above is insignificant to the heartache and grief this pandemic has caused and is continuing to cause people across the world. Where in several countries, the public have been ordered to stay indoors and the movement of people has been significantly disrupted, with even several EU countries deploying borders, stopping in essence free movement, which is one of the bedrocks of the EU institution.
How will this affect Online Casinos and iGaming?
The last large scale disruption to the global economy that affected iGaming and the world of online casinos was back in 2008, as a result of the global financial crisis, caused in part due to sub prime mortgage lending. This saw the economies of many countries crash overnight, with several 'runs' on the banks, which resulted in several governments having to make the decision whether to prop up the financial institutions.
What we saw in iGaming in 2008, was the fact the industry actually performed very well in comparison to other private sectors. In relation to online casinos in particular, if anything revenues continued to grow, seemingly unaffected by the financial turmoil that affected all walks of life elsewhere.
Now with the cancellation of the vast majority of sporting events , which are of course  the bedrock of sports betting companies, hence the dive in share prices of companies such as GVC Holdings and Flutter Entertainment, this current global crisis, will have a detrimental effect on their bottom line. Which in turn could affect the many jobs these companies employ.
However, the majority of these companies also operate other iGaming products, such as online casinos, poker, bingo etc. It is certain that cross product marketing will increase and from talking to several operators over the last couple of days, revenue is actually up in March compared to last month.
Indeed Jan Wienk from L & L Europe, who operate casino brands such as All British Casino, when asked how their business has been affected by the Coronavirus crisis, commented: "As L&L Europe Ltd we only operate within the casino vertical. It became clear that registrations and new depositing customers started to increase massively when measures were taken by various countries."
"So for us as a company it is a great time during a very very sad, stressful period. The short term success, or let's call it luck might feel good now, but the outlook for the future is very unclear."
The above certainly mirrors that of what happened and occurred in iGaming during the global financial crisis in 2008. This is not to say that no company that operates in this space will be in a position of strength, but history shows us that iGaming is very robust in times of uncertainty and the early days of this current crisis, shows that this is no different.
Unfortunately, no one has a crystal ball and can foresee how long this current crisis will go on for. Hopefully for all our sakes, it will be over as soon as possible. From a player perspective though and for those of you concerned about having funds sitting in online casino accounts, as long as the operation is a good one ( Avoid them Rogues! ), you should not have anything to worry about.
Should you have any concerns about the casinos you play at, please visit the forum, in particular this thread concerning the Coronavirus, where members and reps will be able to answer any questions you may have.
In addition on the forum we have a thread asking reps for iGaming operators discussing what impact the Coronavirus pandemic is having on their business and day to day operations. This can be viewed here.