Class Move by Betdaq
By Simon Wright May 23, 2019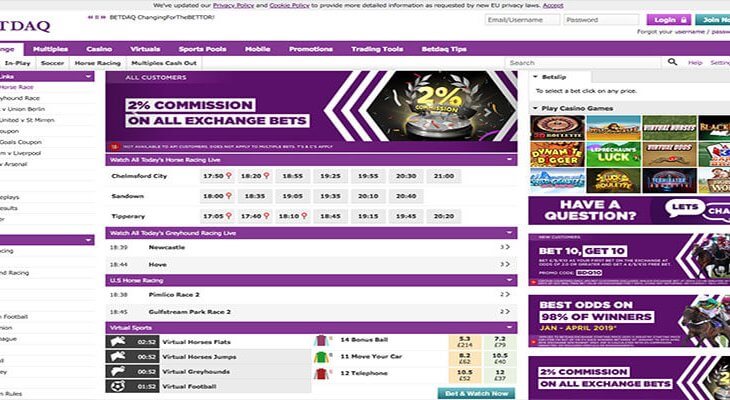 Betdaq the Irish Sports Betting Exchange, which is part of the GVC Holdings group of iGaming companies, have today made a great move on their part, which in turn should be applauded throughout the industry.
Betdaq are the official shirt sponsors for promotion chasing League One side Sunderland football club. Sunderland, who this Sunday will face Charlton at Wembley Stadium to see who gets promoted to the Championship.
Well the betting exchange who have a deal with the  'Mackams' to be their shirt sponsor until the end of next season have announced that they will be gifting the spot on the shirt to Children with Cancer UK instead. With the Children with Cancer UK logo being shown on all Sunderland replica kits sold as well as being featured on the first team's kit.
Interestingly enough, Betdaq are also the shirt sponsors for Sunderland's opponents at Wembley on Sunday. However, GVC have plans afoot to change how they promote their products via the means of football sponsorship. With the firm committed to showcasing charitable partners such as Children with Cancer UK and also responsible gambling charities.
This action is part of GVC Holding's commitment to unilaterally ending all football shirt sponsorship deals.  A few weeks ago the company took the decision to cease all advertising their brands on football shirts. This appears to be running alongside the UK Gambling Commission's three year initiative to cut down gambling related harm.
Yesterday a statement from GVC Holdings read: "GVC has today committed to unilaterally ending all football shirt sponsorship deals with UK teams and banning perimeter board advertising at football grounds, to allow sporting fans to watch their favourite teams without seeing any incentives to bet. The Company calls on its industry peers and UK football governing bodies to support this move and take action in this area."
With Sunderland and Betdaq already having in place a two year deal, the action by Betdaq to use the space on Sunderland's shirts to promote Children with Cancer UK is a class move.