Champion Sports debuts new cutting-edge Sportsbook Platform
By Simon Wright Apr 21, 2021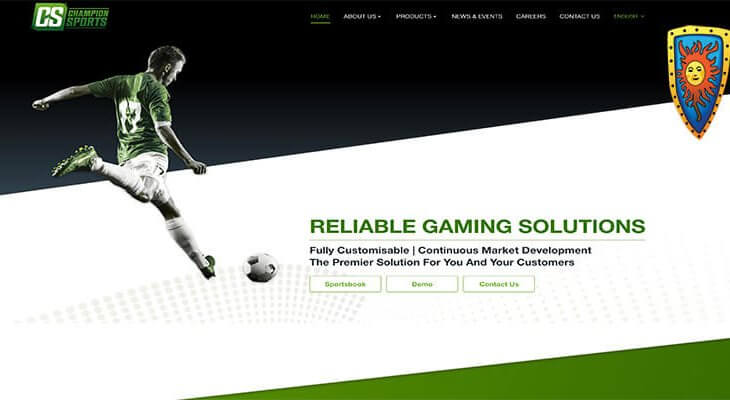 Champion Sports, the innovative technology provider, has cut the ribbon on a brand new B2B sportsbook platform that will allow operators to offer players the fastest, most user-friendly betting experience across all channels.
The platform has been designed to adapt and scale to meet any and all operator requirements. It is fully customisable so that operators can differentiate their sportsbook and localise their offering as they desire to maximise their competitive advantage.
Operators can benefit from the enhanced UI and UX, which has been designed with a focus on understanding player needs to make the user experience as engaging and intuitive as possible. Operators can also access powerful back-office trading tools and comprehensive real-time reporting.
The sportsbook allows operators to offer more than 450 markets across 100+ sports with engaging betting opportunities on more than 80,000 pre-game and 70,000 live events each month. Champion sports offers fully managed trading options and will work with operators to advise on the optimal trading strategy tailored to their requirements to minimise risk and maximise profit.
Approved for use in regulated markets such as the Isle of Man, Champion Sports is committed to operational excellence and responsible gambling with all products offered fully tested and certified to Tier one standards.
Simon Noble, Sportsbook Product Director at Champion Sports, said: "We are thrilled to introduce our next generation sports betting platform to the industry and for operators to be able to use it to power their sportsbooks and take player engagement to the next level."
"The platform has been built to adapt and scale so that it can work for operators of all sizes. We have built-in features that allow operators to fully customise the front end to deliver a unique player experience and to stand out from their rivals."
"The team really has done an incredible job of designing and developing our new sportsbook platform and we look forward to rolling it out to our operator partners old and new over the coming months."