Sky Vegas Withdrawal Times
By Alex Smith May 17, 2022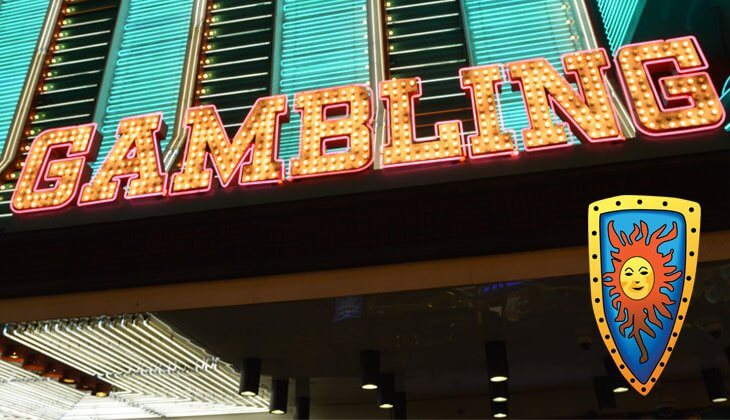 If you're wondering about making withdrawals from your Sky Vegas account, then this page is going to answer some of the most commonly-asked questions. To begin with, let's look at how you can actually make withdrawals.
How Can I Withdraw from My Sky Betting or Sky Vegas Account?
Sky Vegas allows gaming customers to make deposits and withdrawals in many ways. You can make withdrawals using debit cards, directly to your bank account, to various e-wallets such as PayPal and Skrill, and, where applicable, by check.
How Long Do Withdrawals Take?
Withdrawals to debit cards in the UK are almost always instant. Sky Vegas states that withdrawals usually take between 2-5 working days for users from other countries. You can search quick links at the casino to find out more information. Bank holidays can slow down those withdrawals.
If you're making withdrawals from Sky Betting, Gaming or Sky Bet, the withdrawals to debit cards also follow the same typical time frame. If you use an e-wallet like Skrill, Neteller or PayPal, withdrawals are usually processed once per day. Once it's been processed, it will then be available in your e-wallet account immediately.
The time-frames are generally the same if you're using another withdrawal method, like Trustly or PayPal. However, if you're located outside of the UK, we always recommend using e-wallet-base payment methods to ensure the quickest withdrawal possible.
To ensure your withdrawal is processed as quickly as possible, make sure that when you're playing at Sky Bet or Sky Vegas, your account is fully-verified; this includes their support sites/affiliated companies.
Can I Withdraw to My Bank Account?
Yes, Sky Bet and Sky Vegas allow players to make withdrawals directly to their bank accounts. However, depending on where you're located in the world, the time frames can be substantially longer than other payment methods.
All of the companies of the Sky PLC group (and all affiliates who use the Sky trademarks) aim to process withdrawals as quickly as possible — but bank transfers are arguably one of the slowest.
If you add a visa debit card to your account, you can get access to their fast withdrawals to receive funds in as little as two hours. There will be some delay on the initial setting up of the debit card, though, so be prepared for that on your first withdrawal.
Are There Charges to Make a Withdrawal?
No, Sky Bet and Sky Vegas don't charge players to make withdrawals. However, depending on which of the withdrawal methods you choose to use, you may be subject to charges by your bank. This is especially relevant in cases where you're making a withdrawal in a currency that's not your local currency.
Can You Cancel a Withdrawal?
No. Once you have requested a withdrawal at Sky Bet or Sky Vegas, you will not be able to cancel it. This goes for players located within the UK along with players from all other countries. This is, in part, to do with the fact that Sky Bet takes responsible gambling seriously and doesn't want players to reverse withdrawals and end up losing everything.
What Is the Minimum Withdrawal Amount?
The minimum withdrawal amount is £10. If you're playing in a different currency, then the minimum withdrawal amount will be the currency equivalent of this.
Why Can't You Withdraw to Credit Cards?
A couple of years ago, the UK's Gambling Commission brought in new rules and regulations that mean online casinos and online gambling websites are no longer allowed to accept deposits and withdrawals using credit cards. You can, however, use a debit card to make a deposit.
Even though non-UK parts of the Sky brand are licensed and regulated elsewhere in the world, they've chosen to keep this rule site-wide. So you'll need to find another suitable payment method or banking option to use instead if you were hoping to use your credit card.
GamStop Exclusions
There is a number of self-help tools that people use to help protect themselves from gambling addictions. One of those tools is Gamstop. If Sky Vegas detects a Gamstop exclusion, they will attempt to automatically refund the remaining balance within 48 hours.
Whitdrawal Related Articles