How to Choose Lottery Numbers
By Alex Smith May 17, 2022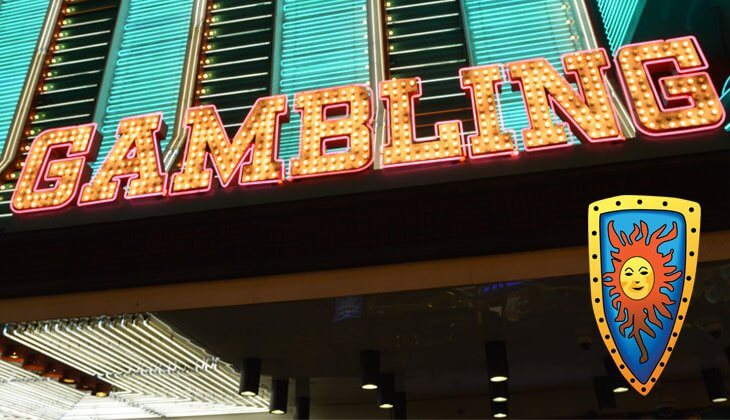 When playing the lottery, you have to understand that it's a game of luck. No system, strategy, or technique can improve your chances of winning. There are some things you can do to make it easier. The odds are stacked so heavily against you that it doesn't matter.
Still, playing the lottery is fun — so let's look at some of the best ways to choose your numbers!
1. Look at What the Stats Are Saying
This is one of the most popular methods players use to look at what lottery numbers they're going to include on their next tickets. This technique revolves around you looking at the results of previous draws and jotting down which numbers appear to come up most frequently. Thankfully, this is an easy task. Many websites allow you to keep track of the different lottery results, most of which are updated in real-time.
Of course, there's absolutely no reason why specific numbers are drawn more often than others. Nor are there reasons why specific numbers appear less frequently than others.
Some players like to use this information to choose which lottery numbers they will use on their next ticket. Of course, choosing a winning lottery ticket can't be done by simply looking at past results and basing your picks on them. All numbers have an equal chance of coming up, and to win the lottery, you need to have a LOT of lady luck on your side!
2. Take Advantage of Numerology
Today, many people worldwide continue to utilize numerology in their lives. They use it in everything from their love life, choosing which days to try and conceive a child — even when trying to pick winning numbers for the lottery!
The process of actually finding numbers through numerology can be very complex, and as a result, we're not going to get into the specifics in this guide. However, you don't need to follow the universe to try and find your lucky numbers!
Today, hundreds of websites explain precisely how it all works and how you can easily find the 'best' lottery numbers to use. Whether these will be winning numbers or not, that's different.
Still, you have as good a chance as any other method to pick the correct numbers for a winning lottery ticket, so you don't have anything to lose!
3. Don't Be Afraid to Use Lucky Numbers on Your Lottery Tickets!
As we have already seen, there is no scientific way to pick the winning lottery numbers. If there were, everybody who plays the lottery would be an instant multimillionaire. Unfortunately, this just is not the case, and it does not matter how many different strategies you use; at the end of the day, your odds of winning the lottery are the same as everybody else's.
Because of this, it is not a bad idea to simply choose your lucky numbers when you are purchasing a lottery ticket. Almost all of us have lucky numbers in some form or another. For example, some of us may use the date that our child was born as a lucky number, while others may use a favourite number they have had since they were a child.
If you plan on playing the lottery quite frequently, it's pretty nice to fall back on your lucky numbers. It makes occasions when you do have a winning lottery ticket, even if it's not a jackpot, all the more special.
4. Choose Random (Hopefully) Winning Numbers
Virtually every lottery ticket website and lottery terminal in shops and retail stores have a unique function that allows you to choose your lottery ticket numbers randomly. For example, in the United Kingdom, you can choose what is known as a lucky dip. Your lottery ticket numbers will be chosen entirely at random when you choose this option. This is a pretty valuable technique for those with superstitions about choosing their numbers or those who do not want the burden of having to choose.
What we have found many players do is buy two different lottery tickets. On one of these lottery tickets, they choose the numbers themselves, while on the other lottery ticket, they choose to have their numbers picked randomly.
This gives you an excellent balance and means you get the best of both worlds.
You should also know that using the random lucky dip feature means you are highly unlikely to end up with the same lottery ticket numbers as other players. This is because all of the random number generators used for these types of systems are thoroughly tested to ensure that they pick genuinely random numbers; this prevents thousands or even tens of thousands of players from ending up with lottery tickets with the same numbers.
5. Include Numbers Above 31 On Your Lottery Ticket
This is one of the stranger suggestions on this list. While picking numbers above 31 doesn't make you statistically more likely to win the lottery, it can improve your chances of winning a significant amount of money if you end up with a winning ticket. Research shows that players tend to choose numbers below 31 when purchasing lottery tickets.
This means that when multiple players have a winning ticket, there are more players for the money to be shared, meaning each player ends up with a small amount of money.
By picking numbers above 31, you increase your chances of scooping a more significant prize amount than if you were to choose numbers under 31. However, we should reiterate that picking numbers above 31 does not increase your chances of winning the lottery, and it just means that you stand a greater chance of winning more money if you end up with a winning ticket.
6. Follow a "System"
Having an interest in seeing patterns in groups of numbers might help you devise a winning lotto approach. You may modify the numbers on your lottery tickets in a variety of ways, such as the following:
Review the results of the lotto you have an interest in playing, and research & check which numbers have been selected lately and which have not in order to use the hot, cold, or overdue method. To achieve a large enough sample size, you'll need to evaluate at least 50 previous drawings.
The most popular numbers are those that have consistently appeared in most drawings. These "lucky" numbers may be of interest to you.
Overall, the cool numbers are drawn less often. Although a cool number was just drawn, its overall frequency is below average. These are some unfortunate numbers if you ask me.
A number is considered overdue if it hasn't been seen in the last several weeks. Possibly it's a newly drawn hot number. You could expect it to turn up shortly, and you wouldn't be wrong.
It's said that by mixing and matching numbers that are hot, cold, or late, you may create a combination of winning numbers. Of course, no system can genuinely help you win in lottery games, and your chances of scooping a jackpot lottery win are, in reality, second to none.
Nonetheless, it's an excellent way of getting more involved with a lottery game. And, if you're lucky, you may even find yourself scooping up some massive lottery jackpots if one of the systems, as mentioned earlier, ends up working for you!
Can You Increase Your Chances of Winning the Lottery?
Statistically, someone has to win the lottery. And, as the old saying goes, you've got to be in it to win it. However, if you're wondering about the best way to win the lottery, you're already barking up the wrong tree. Independent probability means that it doesn't matter if you play the lottery more frequently; you don't stand a greater chance of winning.
This is quite a complex thought process to get your head around first, so let us explain. Each time you play the lottery, there's an independent probability of you winning, much like if you had to pick red or black from a face-down playing card. Provided the deck of cards is shuffled after you pick, there's precisely a 50% chance you'll guess correctly every time you play. The odds stay precisely the same, regardless of how many times you play.
However, it IS possible to increase your chances of winning one specific lottery game. That's achieved by purchasing more than one ticket to that specific game. Whether you choose random numbers, consecutive numbers, or use an online tool to pick our third lottery number for you, the odds don't change between tickets.
However, you do stand a better chance of winning. For example, if you buy ten tickets and someone else buys 1000 tickets, they have a better statistical chance of winning that specific lottery draw than you. And, bear in mind, the more tickets that are collectively sold, the less chance you have of actually winning. That's a complex topic for another day!
Who Plays the Lottery?
If you're interested in who actually plays the lottery, then there's a surprisingly large amount of research studying just that. Despite the chance of people winning lottery games being exceedingly low, that doesn't stop people from doing just that. And, on average, Americans spend around $313 per year — PER PERSON — on lottery tickets!
One good example of how widespread the lottery is can be demonstrated when a state lottery was first introduced in Texas. A 40% increase in players was noticed within a brief period, and this trend was seen in several other US states, too.
Still, for most of us, playing lottery games is fun. Rarely you'll ever win any significant amounts of money. However, as we already talked about, there does have to be ONE winner, and there's no reason why that winner can't be you. So, we think it's fair enough to have a punt now and again, provided you're not spending more money than you can afford, of course!
Can You Play the Lottery Online?
Yes! Today, many websites let you purchase lottery tickets online. However, it's not always quite as it seems, and we're about to show you why. Unless you're playing at an official lottery site (like the UK's National Lottery website, for example), then there's a good chance you won't be purchasing physical tickets.
Instead, the website you use to purchase tickets will be hedging its bets. You still pick how many tickets you want and which lottery numbers to choose, but if you were to end up winning the lottery, it's not the lottery itself that pays you out.
Instead, the lottery website would pay you out. They generally have deals with exceptional gambling insurance companies, which means that they're not directly responsible for paying you out.
To be fair, it's quite a cool concept, as it allows you to play lotteries from parts of the world you're not conventionally able to play lotto games at. However, you should be careful about which site you use to play. There are quite a few Curacao-licensed lotto sites, and not all of these sites have the best reputation when it comes to payouts. Because of this, you should stick to playing at licensed sites in safer jurisdictions like the UK or Europe.
Are Lottery Winnings Taxable?
This depends entirely on where in the world you're playing and what your country's rules and regulations state. Please note that you should always consult with a professional accountant or tax professional if you're ever unsure.
In countries like the UK, winnings from the lottery and gambling, in general, are not taxable. However, in the United States, winnings are taxable, so it does depend on where you live as to whether or not you'll need to pay taxes.
Another thing worth pointing out is that if you're from the EU, generally, you don't need to pay tax on online gambling winnings, provided the website you play on is EU-based. However, if you were to place bets at a Curacao-licensed website, you may find that you DO need to pay tax. So, again, it's always worth consulting a tax professional for personalized information.
Related Articles