How Much Electricity Does Las Vegas Use?
By Alex Smith Apr 26, 2022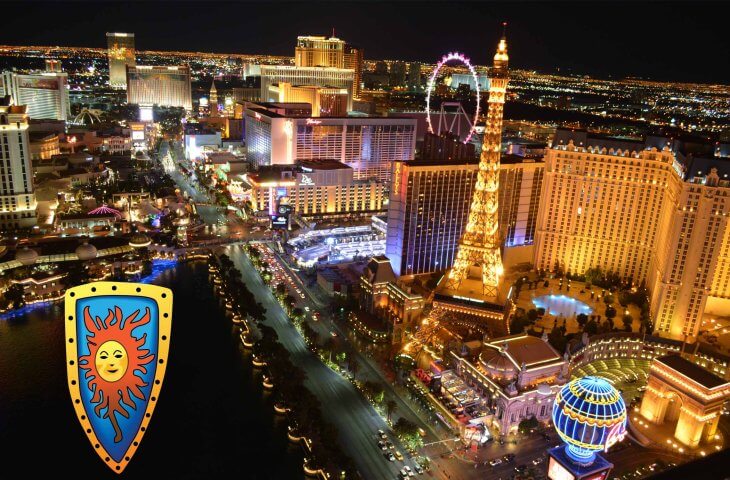 Las Vegas and the Las Vegas Strip are some of the most iconic destinations on the planet. While known for its land-based casinos and high-stakes action, Sin City is also home to some of the world's best restaurants, the best performers, and the most eye-catching displays of creativity.
With tons of world-renowned casinos on the Las Vegas Strip, the city and its buildings can be seen for miles. With pretty much every single building on the strip blasting lights into the air 24 hours a day, seven days a week, it's fair to say that Vegas' energy consumption is going to be, well, a bit higher, let's say, than most cities.
The question is, how much energy and electricity does Vegas really use, and is anything being done to offset its environmental impact of it?
So, How Much Electricity Does Vegas Use?
While it's tough to pinpoint precisely how much electricity Las Vegas casinos use, several reputable sources have compiled reports and studies to get a rough figure. According to one study from Forbes magazine, Las Vegas is estimated to use around 5,600 megawatts of electricity on an average summer's day. However, this research was done back in 2013, and in 2015 this usage increased to 8,000 megawatts.
Furthermore, it's estimated that each new resident who moves to Vegas will contribute around 20,000 kWh of electricity every year. This already gives you an indication of how much electricity this giant city uses each year.
Another study launched in 2014 revealed that the residential electricity consumption in Nevada averaged around 935 KWh every single month. Compared with the national average of 903 KWh, this is 3.5% more monthly.
When it comes to how much money households are paying in Las Vegas, the average monthly payment in the USA is $107; in Vegas, it's 3.74% higher. This figure shows that the city's power consumption is higher than most cities in the USA — and this is just for residential properties. We're not even talking about the casinos or the strip yet!
Another good example is a new development built in 2006 called CityCenter, positioned next to the MGM Grand. According to researchers, every resident who moved into this complex required around 20,000 kWh of power every year, equating to around 400,000 megawatts. This roughly works out to be a cost of $40 million a year — a staggering amount of money for just one complex!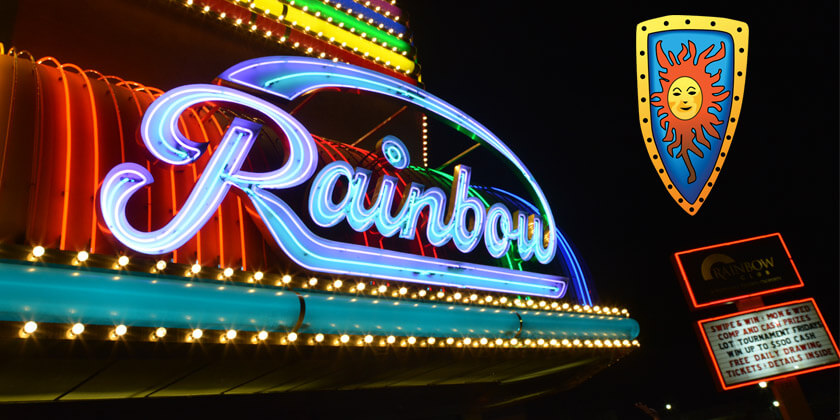 Casinos Use Huge Amounts of Electricity
However, when it comes to energy usage, the casinos in Las Vegas consume the most power by far. With land-based casinos constantly adding new gaming machines to their floor (including slot machines, keno and virtual sporting events), the electricity used increases. This has put significant demand on the city's power plants, with more being built regularly.
In fact, to meet the city's electricity requirements, Las Vegas started to plan a $5 billion strategy to generate new sources of energy, including renewable energy. At the time of writing, Las Vegas currently consumes around 15% of its electricity directly from the Hoover Dam. While this may be sufficient for the current day and age, it's expected that the city will need a lot more power in the coming years.
Of course, with so many different land-based casinos in Las Vegas, the city's electricity consumption is astronomical, at least when compared to other cities of the same size in the USA. All of the casinos in Vegas use many bright lights, and it's estimated that the casino's lights make up a whopping 20% of the city's entire energy usage! Clearly, this isn't great for the environment, although it shouldn't come as a surprise when considering how much effort and money casinos will put into their look.
Let's look at a few examples of some of the major energy users in the city. For example, the Bellagio, one of the city's most renowned and well-known landmarks, has an incredible water feature that shoots water up to 450 feet into the air! According to the casino's own admissions, it costs them a whopping $5 million to run this every year. This should indicate how much money casinos are willing to spend to preserve and promote their image.
Here's a stunning example of just how much the Bellagio spends; it's estimated that their electricity bill alone is in the region of $350,000. A third of this is spent on powering their slot machines, so it's true that land-based casinos really are a major business!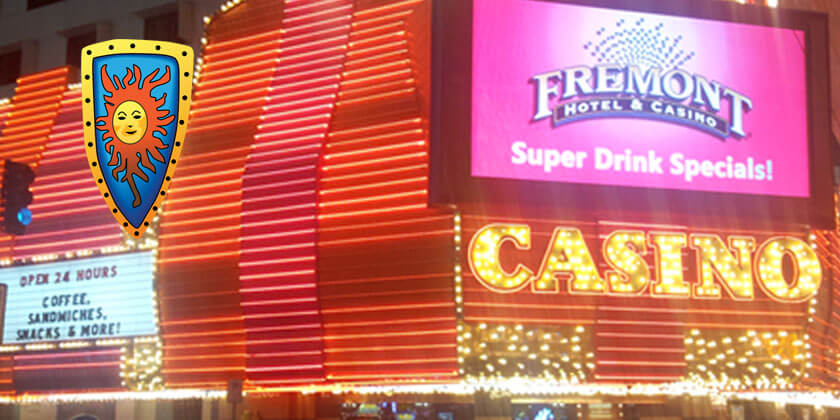 Are Casinos Looking Into Greener Solutions?
With land-based casinos in Vegas using so much energy, it should be no surprise to learn that many people are pushing for the city to move towards renewable energy. Thankfully, many Las Vegas casinos are getting on board with this. We'll look at some key examples of this below.
MGM Resorts
For example, in June 2021, MGM Resorts invested in a 100 MW 323,000 solar array designed to power around 90% of their 13 resorts' daytime operations. This is obviously pretty significant, although it's only their daytime operations, so the big light shows they carry out at night aren't covered by this.
To put this into perspective, consider that this project is expected to generate enough electricity and energy to power some 27,000 homes; that's a phenomenal amount of energy. What's more, MGM Resorts' management team has also stated that they aim to run all of their resorts, 24 hours a day, seven days a week, on renewable energy by 2030. That's actually a really impressive pledge from one of the world's biggest land-based casino operators.
Mandalay Bay
Another major casino in Vegas, Mandalay Bay, which also operates under the MGM Resorts brand, has invested in 26,000 solar panels. These panels cover a whopping 11 acres of the casino's roof, and thanks to the state-of-the-art solar panels used in the design, it's able to provide around 25% of the casino's entire energy requirements.
While 25% may not sound like a huge deal, it's a great first step, especially when so many other casinos and large companies are doing little in the way of moving towards other energy solutions. It's also really beneficial in terms of carbon emissions, and the solar panel installation equates to removing roughly 27,000 cars' worth of carbon emissions from the road!
Wynn Resorts
Wynn Resorts is another brand taking its environmental responsibilities seriously; they've recently started to embrace solar technology, setting up a special solar facility in 2020. Already, this system is capable of producing as much as 75% of the resort's main power and energy needs — and that's a great first step.
In addition, Wynn Resorts has also covered over 100,000 square feet of their entire resort's rooftop with solar panels. This is another significant step as the installation can produce enough electricity to power as many as 5,056 homes! 
Other Companies & The City
Caesars Entertainment is another company that's making pretty big strides in the move away from conventional power plants and moving more towards solar power (in the future). While they don't have their own solar energy plant set up at the time of writing, they have come out and committed to reducing their emissions by 30% by the year 2025.
They've also set a relatively impressive target of cutting their emissions by 95%. However, this isn't set to take place until 2050, lagging behind other brands and companies that we've looked at.
We should also point out that Las Vegas has also started to display a stance on cutting its emissions and becoming a more eco-friendly city. Their leadership team has started to work on sourcing 100% of the power that they need to power their municipal buildings, all from renewable sources.
At the time of writing, some of the current sources for the city's power include a sizeable solar farm located just outside Boulder City and solar panels installed over 40 of their parking lots. They even draw power from the Hoover Dam.
Many Vegas resorts and businesses currently draw their power from NV Energy, a major energy supplier in Nevada. Still, they don't have a great track record for being environmentally friendly. We personally feel that it's good that companies are moving away from NV Energy, as it benefits not only the environment but also our health and the state of the planet we leave for our kids and grandkids.
What Else Are Casinos Doing To Help The Environment?
Like certain cities in the world (Dubai is another good example), Las Vegas is always going to be a city of extravagance and excess. In reality, it's going to take decades — and billions of dollars of investment — to get the entire city operating in an environmentally-friendly manner. However, it's positive to see that some of the biggest companies and resorts in the city are already taking positive action.
It's also refreshing to see that it's not just power-based solutions that the city and its companies have been working on. For example, some of the most prominent hotels have been making small but impactful changes like repurposing what they can from rooms and becoming more eco-friendly.
For example, one of these efforts is from Caesars Entertainment Corporation, the owner, of course, of Caesars Palace. It is now collecting soaps that have been used by guests but not finished in rooms and melting them down to create new soaps. These (completely hygenic) new soaps are then used by people in lower-income countries like the Philippines and Guatemala. This is exactly what we, as a world, need to be seeing more of.
The company has also revealed that they're using old curtains that would otherwise be thrown out and recycling them to be turned into tote bags; these bags are then sold, and all profits and proceeds are donated to charity! Other room materials like towels and pillowcases have also been repurposed, so it is good to see companies like this starting to work towards a more eco-friendly city.
Those aren't the only changes being made, either. For example, we also heard of small changes made throughout the city, including wine starting to be pumped from kegs as opposed to using bottles. Air conditioning is another area where we're seeing improvements. If guests leave their rooms, the air con is automatically switched off, along with the lights and other electronic devices. While this clearly saves the casinos money (it's estimated it will save the average casino around $25,000 per year in energy bills), it's also good for the environment.
Again, looking at Caesars, they've also created a team that manually sorts all of the garbage collected into recyclable and non-recyclable material. This way, they're able to recycle as much as physically possible without requiring guests to do this manual sorting themselves.
These changes may all seem pretty small, but they can have quite a large impact over a year. As more companies start to do these things, the city will become more eco-friendly and green.
City-Wide Solutions for Greener Energy
It's not just Las Vegas that has to look at its issues in terms of energy consumption. Cities worldwide are currently looking at ways they can reduce their carbon footprint and become more eco-friendly. Let's look at the three main alternatives, all of which are renewable energy sources.
Solar Power
Solar power has long been seen as one of the best ways to generate green energy for a city. As sunlight hits most cities almost every day (yes, even when it's cloudy), it makes for an excellent alternative to conventional, atmospheric-harming sources. In the past, solar technology used to be restricted to just roofs. Now, new state-of-the-art technology means solar panels can even be installed in windows, making it much easier for cities to generate green energy.
One of the only problems with solar-powered technology is that, while the energy costs are almost non-existent once it's set up, the initial cost of installing the panels is very high; it can range into millions of dollars!
Wind Power
Wind power is one of the most cost-effective ways of generating clean energy, and it's a fantastic solution for virtually all cities in the world as the wind blows almost every day. One of the major benefits of wind power, especially in places like Nevada, is that huge wind farms can be constructed in the desert without affecting local habitats or being an eye-sore for residents. Today, some buildings are even being built with mini wind turbines on the roof, paving the way for much easier renewable energy.
Hydropower
Hydropower is another form of generating renewable energy, which Las Vegas is already implementing. For example, some of the city's electricity comes from the Hoover Dam. Hydropower is consistent, very reliable and cost-effective. However, it's also the least environment-friendly renewable energy source out of the three. Still, its benefits far outweigh those of fossil fuels.
Related Articles