Cassava Enterprises
By Alex Smith, Last updated Nov 3, 2022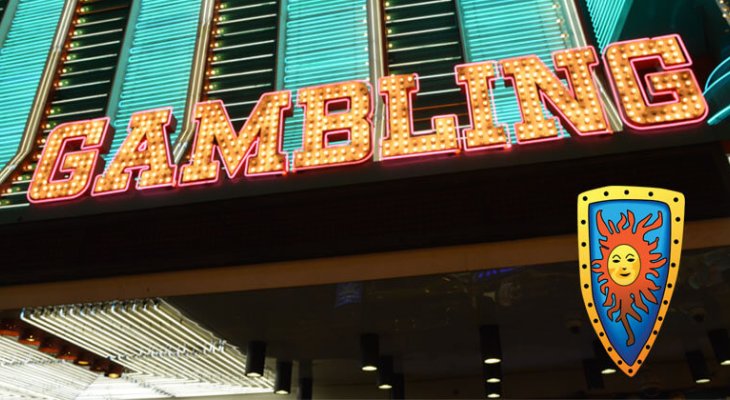 Cassava Enterprises was the online gambling group that owned, operated, and managed Wink Bingo, Posh Bingo, and 888 Ladies on behalf of their parent company, 888 Holdings. Things are pretty complicated; while 888 Holdings owns 888 Enterprises, they didn't have much input regarding online bingo.
Cassava Enterprises provided secure online transactions to online bingo sites and managed bingo sites on behalf of Dragonfish and 888 Holdings. According to 888 Holdings, the primary purpose of Cassava Enterprises was to handle the payment processing side of operations. They also dealt with compliance for sites operating under the 888 Holdings licenses.
Back in the day, Cassava Enterprises was licensed and regulated in Gibraltar. However, they were also a UK-focused company, holding an online gambling license from the UK's Gambling Commission.
What Online Casino Sites Did they Own/Manage?
Cassava Enterprises licensed a wide variety of bingo sites. As of the 4th of November 2019, Cassava Enterprises no longer manages licenses or acts as a payment processor for bingo sites. Cassava Enterprises Gibraltar ceased to exist.
Cassava Enterprises operated downloadable software, allowing players to download the casino software to their computers. Unfortunately, we're not seeing this anymore. Casinos generally offer instant-play software today, as downloadable flash-based gaming is going out of business. Technological advancements have made downloadable software worthless.
One of the things that Cassava Enterprises focused on while running their casino sites was customer support. To be fair to them, it appears as though they offered decent levels of customer support. Players could contact the website support team through live chat, email, and, in certain countries, by telephone. This allowed players full access to the customer support team, and they worked 24 hours a day, seven days a week. This meant contacting the customer support team was easy regardless of the time players played.
Weekly Bonuses… and More?
When Cassava Enterprises Gibraltar was operating, most companies offered players pretty standard bonuses and promotions. All of the companies offered a new player welcome bonus.
However, there was some controversy surrounding Cassava Enterprises Gibraltar as players were not allowed to claim more than one welcome bonus. This means that if you'd already claimed a bonus at any of the online casinos operated by Cassava Enterprises Gibraltar, you would not be able to claim anymore. This caused quite a few issues – and we regularly had comments in the forum from players who'd fallen foul of this rule without even realizing it.
Another type of bonus that Cassava Enterprises Gibraltar frequently ran was their weekly and monthly group-wide promotions. Usually, these coincided with the release of a new slot or game, and players could often earn free spins.
Most Cassava Enterprises Gibraltar properties also ran VIP programs. However, despite all operating under the same parent company, it appears as though most online casino sites operating under Cassava Enterprises Gibraltar were free to run their unique promotions. However, most websites chose to operate on a comp points scheme.
Players would earn points for making deposits and wagering money on casino games. These comp points would then boost a player's ranking up a VIP ladder, unlocking extra rewards and prizes the higher up the ladder they got. Once a player had earned enough of these comp points, they could be redeemed for liquid cash.
How Many Employees and Where are they Based?
Cassava Enterprises Gibraltar, the company was based in Gibraltar. They held an online gambling license in the jurisdiction of Gibraltar – and they also operated in several other online gambling markets, including the UK. This required them to hold multiple online gambling licenses.
According to the website, the company was incorporated more than ten years ago. They powered many casinos and bingo websites and were a leading figurehead in the online gambling industry. Like many companies operating in the online gambling industry, they had hundreds of employees. They also had an extensive network, allowing them to access companies in other markets.
However, something that many players get confused about is the way that Cassava Enterprises ran their sites. Most of their brands operated as white-label companies. This means that the company directors were different. This is very common in online gambling; casinos are usually run on white-label platforms to save money and start-up costs.
What about the Affiliate Program?
All of the online casino websites that ran on the Cassava Enterprises platform advertised through the 888 affiliate program. This affiliate program was keen for company owners and casino business operators to create affiliate accounts to promote the casino and new games being released.
Like many affiliate program offers, Cassava Enterprises offered cash commissions to business owners who were happy to promote their website. However, a quick look at the Casinomeister forums shows that some affiliates had problems getting paid – and this appears to be a sentiment shared among many online gambling affiliates.
What's more, Cassava Enterprises and 888 Holdings were also found to engage in predatory marketing practices. There's a reason why 888 was put into the "rogue" section here on Casinomeister.