By Alex Smith May 3, 2023
Reel Rush Review
Formally known as Net Entertainment, their iconic Reel Rush slot is one of their most popular releases in history. While the game was first released way back in 2013, it continues to be one of the software provider's most popular (and commercially successful) releases, with many players choosing to play Reel Rush slot every day. It's not hard to see why!
Their Reel Rush online slot offers a ton of exciting action, with a respin bonus feature triggering roughly once in every few spins. While the maximum win per spin is just 1,000X your stake, the game offers decent entertainment value. So it's well worth checking out if you haven't tried it for yourself yet.
In this Reel Rush slot review, we're going to be giving you an in-depth and comprehensive look at what the slot Reel Rush has to offer.
| | |
| --- | --- |
| Software | NetEnt |
| RTP | 96.96% |
| Paylines | Up to 3,125 |
| Reels | 5 |
| Min Bet | 0.50 |
| Max Bet | 100 |
Which Online Casinos Play Reel Rush?
Winz.io Casino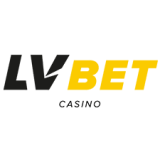 LV BET Casino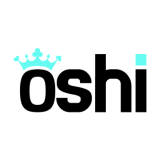 Oshi Casino
Overview
Reel Rush is an iconic slot machine from NetEnt, one of the world's leading game developers, responsible for real money slots such as Dead or Alive II, Evolution and Divine Fortune Megaways.
The game is based on a 5X5 grid, although you'll need to "unlock" this grid by forming wins in the base game to unlock the full potential and increase the number of ways to win.
NetEnt's Reel Rush slot is built around a 5X5 format and doesn't use paylines. Instead, it opts to fall back on the classic ways to win format; when playing Reel Rush, you just need to land three or more symbols on adjacent reels from left to right in order to form a win. The position of these symbols doesn't matter.
The slot Reel Rush is famed for its fun, easy-going nature, its high Reel Rush RTP, and unique bonus mechanics, one of which is the ways to win reel mechanic that unlocks with each win. In this Reel Rush slot review, we're going to be taking a super in-depth look at what the Reel Rush slot has to offer, so you'll know what to expect if you choose to play the game for yourself.
NetEnt Taking Clear Inspiration From Nintendo
NetEnt's Reel Rush slot is based around an old-school video game (imagine the console games you'd play back in the 90s.) This is best represented by the 2D imagery that's in use throughout the slot.
From the moment you begin to play Reel Rush, you'll feel as though you're playing a Mario-esque game. Still, it works well, and NetEnt has developed their Reel Rush slot perfectly when it comes to visuals and creatives.
What's more, funny little sounds and animations do make the slot Reel Rush feel like an old console game. Thanks to its fun feel, retro-looking graphics, and quirky theme, the Reel Rush slot is an ideal choice for those who get nostalgic about old-school games.
Of course, it's also good that the Reel Rush slot game is available at many online casino sites, so you shouldn't have any issues if you want to play the Reel Rush slot for real money.
Reel Rush's Betting Option
Despite receiving an HTML5 upgrade, Reel Rush continues to use NetEnt's older-looking software interface, which means you'll need to set both the bet level and the coin value.
This can be confusing at first, and when putting this review together, it did take us a little bit of time to figure it out. However, you can essentially adjust the coin value to, say, bet 0.50 and then change the level to increase the stake even more.
It's basically a way of giving players the option to bet exactly the amount they want to bet. So, while confusing, it's decent to help you start playing at a stake size you're comfortable with.
The minimum bet to play Reel Rush is $0.50, which is quite a bit higher than we'd expect to see in online casino games, and this may turn away some of the lower-staking players.
High-rollers, however, should have no issues with bet sizing as the max bet on each spin is a whopping $100!
In-Game Features
Like all the software NetEnt produces, it's super easy to play Reel Rush, and you just need to select how much you want to bet and press the spin button to begin playing. However, when writing this review, we also wanted to look at the accessibility options the software provider offers. One of the best examples of this is the autoplay function.
The autoplay function allows you to set up to 500 spins to play out automatically, preventing you from needing to click the spin button between spins manually. You can set a winning limit on this. So, if you hit a certain win amount, the autoplay stops, and you can also set it to stop once the bonus spins feature is triggered.
Some versions of the Reel Rush slot machine also have a quickspin mode enabled; this allows you to play the game at a much faster rate than normal, with the spin speed increased significantly.
Naturally, a range of other in-game options are available, including the ability to adjust the volume, and, if you want, you can read the game's detailed rules to learn more about the paytable and more.
RTP and Volatility
A fairly major part of putting this Reel Rush slot review together was taking a close look at the RTP and volatility of the slot.
If you've ever played the game before, you'll probably already know it's a fairly low variance slot. So you can expect quite frequent wins (and frequent Reel Rush free spins and respin features), although the majority of these wins aren't going to be usually anything to write home about.
That being said, NetEnt classifies Reel Rush as being a medium variance slot. That's because there is some semi-decent win-potential to be found within the free spins feature. However, at around 1,000X your stake, it's relatively small when compared to most video slot machines you'll find at online casinos today.
That being said, the medium volatility nature of the game doesn't mean you can't form big wins; they're just rarer, especially in the base gameplay.
In terms of RTP, Reel Rush is one of the very few NetEnt slots that come in various RTP settings, and this means that some online casinos may be offering a lower RTP version of the slot than others.
The default RTP of the game is 96.96% — a very healthy figure. But, as mentioned, you'll always want to check you are indeed playing this higher RTP version of the game, as it affects everything from your chances of forming a winning combination all the way to your chances of triggering the main free spins bonus.
Symbols and Payouts
Like most NetEnt slot games we see released today, Reel Rush contains two symbols: low-value pays and higher-value symbols.
The lower-value symbols are represented by what look to be hard candy objects. These come in a variety of colours, including Green, Red, Orange, Yellow and Purple.
The game's higher value symbols — the ones where you can form nice win amounts — are various fruits, all rendering in 2D.
These include Plums, Watermelons, Lemons, Pineapples and Strawberries, and the latter is the highest-value symbol. Forming winning combinations of the Strawberry symbol often results in a big win — so it's worth keeping an eye out.
There's also a wild symbol, which appears on the middle three reels. This is represented simply by the "WILD" icon. It's not one of the paying symbols as it doesn't appear on the first reel, but it does help every time it lands, and it often helps you land the Reel Rush bonus much easier.
Bonuses and Features
NetEnt's Reel Rush slot is well-known for its two bonus features, both of which are relatively easy to trigger and one of which tends to land every few spins. Below, let's look at what both of these features are and how they work.
Respins
The respins feature in Reel Rush is an integral part of how the video slot works, and this mini-feature is triggered after every winning combination within the video game.
Upon a win, a number of blocks are cleared from the reels — increasing the number of ways and making room for more symbols — and a respin is then awarded. If you manage to form a win on that respin, the process repeats and the number of ways to win increases even more.
If you manage to get all the way to the fifth re-spin and make a win (while there are 1875 ways to win), you'll trigger the main free spins bonus game, details of which we'll cover below.
Free Spins
If you manage to form a win on the 5th respin, you'll be awarded the main free spins bonus in Reel Rush. You are then awarded eight free spins, during which the full 3,125 ways to win grid is unlocked.
The 3,125 ways to win format is unlocked for the duration of the free spins, which makes it much easier to form wins; you're playing, essentially, on a giant 5X5 grid.
Unfortunately, it's not possible to retrigger any more free spins, and the free spins play out very quickly, so it's pretty hard to keep track of what's going on!
Similar Games to Reel Rush
The concept of ways to win games (with regular respin features like those found within Reel Rush) has proved popular with players. Several similar games exist, many of which either mimic the mechanic or follow it closely.
Indeed, one of NetEnt's now retired slots called Pigs Can Fly was, math-wise, a complete clone of Reel Rush and was hugely popular with players, offering slightly more in the way of graphical depth.
Unfortunately, the Swedish software provider retired the game a couple of years ago, and there are no plans to bring it back.
Yggdrasil's Valley of the Gods is very similar to Reel Rush. The game grid starts off mostly blocked off, with each winning combination opening up more squares. However, you are awarded just one free spin instead of triggering a conventional free spins round. But it's possible to build up a multiplier and get extra lives, so there's some decent win potential inside.
Quickspin's Phoenix Sun is another similar game, with each win in the base game opening up additional reel positions. However, you need to form wins using the special wild symbols to open up the grid and trigger the free spins bonus. Like Reel Rush, it offers relatively low win potential, with just 1,649X your stake on offer spin.
Reel Rush 2: A Mediocre Sequel?
Reel Rush proved such a success for NetEnt that in 2020 they released a sequel to the game — called, rather lazily, Reel Rush 2.
The game took inspiration from many of the Megaways slots we see today, including a scrolling row of symbols at the bottom of the screen that push out various modifiers, extra lives and multipliers. There are also two types of bonuses.
The regular bonus functions in the same way as the original slot, but there's also a super bonus, where a progressive multiplier comes into play.
On paper, it looked like an excellent idea. There was a fair amount of hype surrounding the game, with many players looking forward to trying out the higher variance version of the game for themselves.
Unfortunately, the potential didn't really come to fruition. Unlike, say, Dead or Alive II — a hugely successful sequel for NetEnt — Reel Rush 2 failed to capture players' attention, with most preferring to play the original Reel Rush slot instead.
Still, at least NetEnt is trying to adapt and continue working with some of their more popular game concepts.
Our verdict
While Reel Rush may seem a little out of date in today's fast-paced online gambling world, this classic video slot still holds a special place in many players' hearts. The game's high playability factor ensures that you can enjoy your time playing the slot.
The constant respins ensure that every spin offers a decent chance of seeing at least some action, and the retro-like graphics are a trip down memory lane for many players. These are perhaps some of the reasons why the game continues to do so well.
While you're unlikely to walk away with huge wins playing Reel Rush for real money, the game is capable of dishing out decent hits — especially when you manage to line up multiple ways of the Strawberry within the free spins feature. In fact, even the game's lower-value symbols can end up being worth quite a bit if you manage to stack enough of them on each of the reels.
It's definitely not a game for everyone. Still, cool graphics, a fun (and fairly easy to trigger) free spins round, and constant respin actions put Reel Rush up there among some of the most popular slots ever made. The healthy RTP of 96.96% also puts it well above most video slots released today in terms of return to player.
Reel Rush Review FAQs
If you manage to form a winning combination of symbols on the 5th respin in the base game, you'll trigger the main free spins bonus in Reel Rush.
The free spins feature is played out with a fully-unlocked 5X5 grid, so there are 3125 ways to win active on all spins. You are awarded eight free spins, although it's not possible to retrigger the feature.
Yes! Like most casino games, Reel Rush has a couple of features. While none are new (we've seen them in other games before), when we were testing out the slot for this review, we quite liked how they played out.
First, you've got the respin mechanic, which, upon each win, sees the grid's size increase, thus increasing the number of ways to win.
There's also a free spins bonus (which we triggered no less than six times while writing this review), and it's this bonus spins feature where most of the winning happens!
The bonus features may not be the most conventional, but they work pretty well and, combined with the high RTP of the slot, makes it easy to see why it's so popular among players.
While this depends entirely on the casino you choose to join — and the bonus round amount you claim — the vast majority of online casinos allow you to use your bonus amount on games like Reel Rush. You shouldn't run into any issues if you want to play your bonus on the game.
If you claim a bonus, be aware that certain terms may apply; usually, bonuses are only offered to new players. Your bonus amount may have a three-day expiry, and min deposit and other casino bonus rules may apply.
According to the game developer themselves, Reel Rush has a hit rate of 28.29%. What this means is that you can expect to hit a winning spin — roughly — once in every 3 or 4 spins.
This type of game, where winning spins are common, is ideal for those in search of continual action. It's no surprise to see the game continue to be one of the provider's most popular, despite being close to a decade old!
| | |
| --- | --- |
| Software | NetEnt |
| RTP | 96.96% |
| Paylines | Up to 3,125 |
| Reels | 5 |
| Min Bet | 0.50 |
| Max Bet | 100 |
Table Of Contents