By Alex Smith Mar 25, 2023
Rainbow Riches Review
Rainbow Riches is one of the most iconic, well-known, and famous video slots ever created. Powered by Barcrest, the slot has built a cult-like fan base. While initially found in land-based casinos and arcades in the UK, it's now widely available online, offering players the original Irish-themed video slot fun that many have come to love.
Barcrest's Rainbow Riches slot offers three exciting bonuses and features, accompanied by a fantastic soundtrack, and several spin-offs have even come into being.
In this slot review, we're going to show you all you need to know about the game. You can also try out the slot for free below:
| | |
| --- | --- |
| Software | Barcrest |
| RTP | 95% |
| Paylines | 20 |
| Reels | 5 |
| Min Bet | 0.20 |
| Max Bet | 500 |
Which Online Casinos Play Rainbow Riches?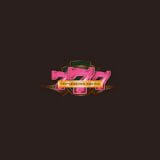 Triple Seven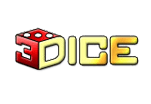 3Dice Casino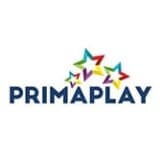 Primaplay Casino
Overview
Rainbow Riches is, naturally, built around an Irish theme. You'll see a happy-go-lucky Leprechaun as the game's main character; he makes noises and is highly animated, so expect to see him popping out quite a bit as you play Rainbow Riches slot!
The game itself is built around a 5-reel, 3-row format, and there are 20 fixed paylines in play. Players will find themselves able to stake as little as $0.20 per spin, and, depending on the Rainbow Riches casino in question, the max bet can reach as high as $500, so there are betting options for players on all budgets!
Maybe you're looking to play Rainbow Riches for real money and want to learn more about how the bonuses and features work. Perhaps you're simply interested in how this online casino game has become one of the most popular in history. Either way, this Rainbow Riches slot review is going to answer all of your questions! To kick things off, we're going to be taking a look at the symbols and payouts you'll find offered by the slot.
RTP and Volatility
Unfortunately, Rainbow Riches's RTP is a tiny bit lower than what we're used to seeing in online slots. Barcrest has chosen to build the online version of the game around a 95% return to player math mode. However, the game does boast a hit frequency of 27%, so you can expect roughly a quarter of the spins you put through the slot game to result in a win.
In terms of volatility, Rainbow Riches is a medium-variance game. The variance is split relatively evenly between the three bonus rounds, which we'll look at in a moment.
Big wins during the base game are somewhat common. They're almost always achieved by landing 3-of-a-kind, 4-of-a-kind, or 5-of-a-kind combos of the game's logo symbol, the highest-paying symbol on the reels.
Symbols and Payouts
Like many slot games, Rainbow Riches uses playing card values, including 10, jack, queen, king, and ace, to represent the low-value symbols. While these aren't worth anything too special, they can help keep your balance afloat during the base game. Lining up 5-of-a-kind combos of the K and A can result in some fairly decent-sized wins.
Unlike many online casino slot games, there's just one premium symbol in Rainbow Riches — quite a rarity — and this is the game's logo. This pays pretty well, awarding a payout of 12.5X your stake for a 5-of-a-kind combo; it also pays for matching just two symbols anywhere in view.
There's also a Gold Coin wild symbol, which substitutes for all the other paying symbols within the game. The wild can appear on all five reels, and it also has its payout, with a full screen of wilds awarding you a payout worth 500X your stake. That's not a bad start considering we haven't even looked at the bonus feature in the slot game yet!
Finally, as far as symbols and payouts go: you'll see three different scatter symbols on the reels. You've got the Leprechaun symbols, then the Wishing Well symbols, and finally, the Pots of Gold. These all award entries to their respective bonuses, details of which we'll cover in just a moment.
Bonuses and Features
Play at any Rainbow Riches casino, and the number one thing you'll be looking out for is the bonus feature. Thankfully, Barcrest's Rainbow Riches slot has three different bonus feature rounds to offer. Below, we'll look at these all individually.
Wishing Well Bonus
The Wishing Well bonus feature is triggered by landing three Wishing Well scatter symbols anywhere in view. These can appear on all five reels, and more than three can land. Once you've landed three of them, you'll simply get to pick one of them, and the well you pick will then award you with a cash prize of up to 500X your stake.
According to Barcrest, the Rainbow Riches Wishing Well bonus triggers, on average, once in every 107 spins — so you shouldn't have to wait long to see it in action for yourself!
Road to Riches
Rainbow Riches' Road to Riches bonus is incredibly famous, and it's a concept we've seen several other game developers use in the years since this classic game's release.
The Road to Riches bonus is triggered by landing three or more of the Leprechaun scatter symbols anywhere in view during the base game. Once you do so, you'll be taken to a new screen where you'll see cash amounts up to 500X your stake.
You simply press the "Spin" button, and a Wheel of Fortune-type wheel will spin, landing on a number between 1-6. You then move forward however many places the wheel lands on, increasing your total win the further up the trail you get.
This bonus round ends either when you reach the 500X jackpot or when the wheel rolls "Collect," at which point the bonus ends, and you'll win the amount you managed to reach.
Pots of Gold Bonus
The most famous of all the bonus rounds in Rainbow Riches is arguably the Pot of Gold feature. This feature is triggered by landing three, four, or five of the Gold Pot scatter symbols anywhere in the base game.
Once the Pot of Gold feature has been triggered, you'll be taken to a giant wheel with the cheeky Leprechaun in the middle.
The wheel around him will then spin, awarding you a Bronze, Silver, or Gold Pot. If you manage to scoop the Gold pot, you'll be walking away with a payout of 500X your total stake!
Plenty of Sequels
Rainbow Riches has proved immensely successful; there are now Rainbow Riches casino sites, Rainbow Riches free spins offers, and more. As you may expect, there are also a wide variety of other Rainbow Riches slots.
Below, we're going to look at some of the most popular Rainbow Riches slots, all of which act as sequels to the original. Many of these can be found at the same online casinos that offer the original Rainbow Riches game!
Rainbow Riches Cluster Magic
Rainbow Riches Cluster Magic is the most recent of the new Rainbow Riches slot games to hit our screens. This unique game doesn't use a conventional payline format, with wins formed instead by matching clusters of symbols.
You need to get a certain number of winning clusters in a row to be awarded the main bonus round. During the bonus, you can see multipliers and additional wild symbols coming into play.
Rainbow Riches Drops of Gold
Rainbow Riches Drops of Gold is another fairly popular Rainbow Riches sequel. It's also a "Big Bet" machine, meaning players can wager $10, $20, $30, $40, or $50 for an enhanced set of spins.
Above the reels, there are several pots. These then fall onto the reels and act as wild symbols when you land the "Drops of Gold" scatter symbol on the 5th reel.
Rainbow Riches Free Spins
While many Rainbow Riches games lack free spins, Rainbow Riches free spins certainly don't, and, well, if the name doesn't already give it away, it's designed almost entirely around a free spins bonus game.
This free spins bonus is the core element of the slot, and during the free spins, it's possible (and pretty common) to trigger more free spins. So, the bonus can end up carrying on for quite a long time.
Rainbow Riches Home Sweet Home
Rainbow Riches Home Sweet Home never saw the levels of success as the original game, but it's offered at a fair number of Rainbow Riches casinos. Many choose to play it in free-play mode just to pass some time, as it's quite a bit of fun! There's a free spins round in the game, though not much else.
Rainbow Riches Megaways
Rainbow Riches Megaways was a major milestone for the game developer Barcrest, as it was their first video slot to utilize Big Time Gaming's Megaways mechanic. The game is packed full of action, and we played it quite a bit while putting this Rainbow Riches casino review of their slots together.
The game offers a pretty high RTP. There's also a cool collection feature active, and the Wild Gems bonus sees all gems on screen transforming into the same symbol, increasing your chances of forming a win.
Rainbow Riches Megaways is definitely one of the most popular slots in the range of online Rainbow Riches games, and the feature tends to trigger quite frequently.
Rainbow Riches Pots of Gold
Rainbow Riches Pots of Gold is designed for players who like volatile, high variance features. The game has just one post, the Pot of Gold feature, just like in the slot we're reviewing now. This is the only feature that can land, triggered by landing scatter symbols on reels 2, 3, and 4.
It's volatile, but it offers more win potential than other game versions. New players often like this version of the slot simply for the higher win potential it offers.
There's also additional Rainbow Riches variations, such as Rainbow riches Fortune favours in the Rainbow Riches series, to keep an eye out for.
Our verdict
Barcrest's Rainbow Riches slot has become a "staple" in the online gambling industry. Virtually all casinos will offer the game where available. The frequent bonuses, the fairly-decent RTP, and the wide variety of stake options ensure it's a game that players from all across the board can enjoy.
When putting this review of the Rainbow Riches slot together, we took time to look at everything. From the RTP to the mobile gameplay, we even looked at how much time the game took to load and how well the features played out!
As an old-school game, the Rainbow Riches slot isn't up to the creative standards of games we'd see pushed out by, say, Quickspin, NetEnt, or Yggdrasil. Still, it's a fantastic choice for those who want to get nostalgic or try out one of the most popular video slots ever created.
We, personally, like the Road to Riches bonus, triggered by landing three or more Leprechaun scatter symbols anywhere in view. While it's hard to get close to the 500X, we feel this is the most frequent of the features on offer — and big wins are available if you can get far enough up the road of riches!
Rainbow Riches Review FAQs
We often see the phrase Rainbow Riches casino thrown about; a Rainbow Riches casino is simply one that offers the game or has a partnership with Barcrest.
Due to the game's popularity, Rainbow Riches casino sites started to crop up, with some basing their branding entirely around the slot. So don't be surprised if, when you're looking for new online casinos, you come across a Rainbow Riches casino, as they are out there!
No, there isn't a free spins feature in the original Rainbow Riches slot. The three bonuses on offer include a "pick me bonus" (the Wishing Well bonus round), the Road to Riches feature, and the Pots of Gold bonus, where the vast majority of the game's win potential is found.
Barcrest chose to cap the maximum win (per spin) at 500X your stake in the original version of the slot. That would mean a $2 bet would return $1,000.
To achieve this maximum win, you need to either get the golden pots in the pots bonus, reach the end of the trail in the Road to Riches feature, or land a full screen of wilds. All three features can award the full 500X, but the Wishing Well bonus rarely pays more than 50X your stake.
Rainbow Riches has a fixed RTP of 95%. That may not sound great, especially considering that many slots today are released with an RTP of 96%+. However, you've got to remember that Rainbow Riches was originally played mainly in bingo halls and arcades. In these venues, particularly the bingo halls, the RTP of the machine could be as low as 85%. So, 95% on the online version isn't the end of the world!
Yes! Here at Casinomeister, we're pleased to offer you a demo version of Rainbow Riches so that you can try out the game for yourself without risking any of your own money.
Simply scroll to the top of this review, load up the demo version of the game, and you'll be able to try out Rainbow Riches for yourself. There's no need to sign up, enter your email address, or, most importantly, risk any of your own real money!
Yes! With it being licensed by UKGC, it's a sign that it is well-regulated and safe.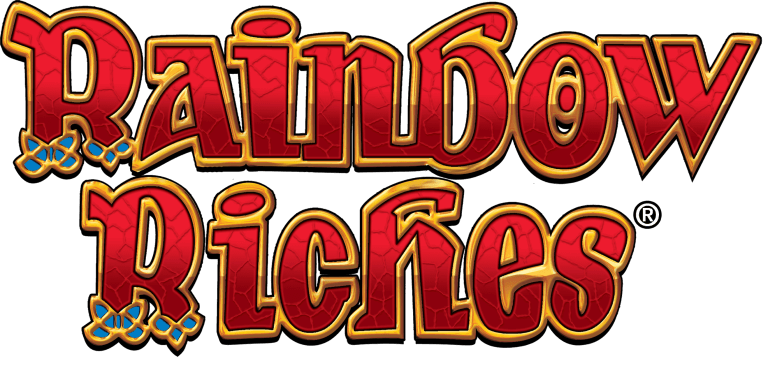 | | |
| --- | --- |
| Software | Barcrest |
| RTP | 95% |
| Paylines | 20 |
| Reels | 5 |
| Min Bet | 0.20 |
| Max Bet | 500 |
Table Of Contents